Corporate Social Responsibility (CSR) Certificate Programs & the ESG/Sustainability Reporting Certification
BCCCC Offers Three CSR Certificate Programs Designed to Meet You on Your Career Path
For CSR Practitioners - Certificate in Corporate Citizenship Practice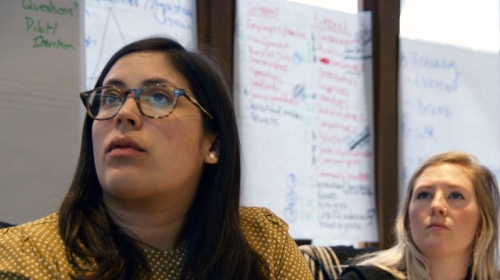 The program covers corporate citizenship strategy, measurement, and communication. You'll gain practical skills and useful tools to implement and grow your CSR/ESG programs, whether you work in DE&I, community involvement, sustainability, employee volunteering, or some other facet of CSR/ESG.
For CSR Managers - Certificate in Corporate Citizenship Management
If you manage a CSR/ESG team, you'll want to join this business management program, designed to help you create and achieve meaningful performance goals. Participants say it's like a mini MBA--all in one week.
For Senior Leaders - Certificate in Corporate Citizenship Leadership
Hundreds of EVPs, directors, and other senior leaders have completed this certificate program to explore the value and purpose of their company's CSR initiatives, as well as their own leadership skills. Participants learn to diagnose culture, develop high-performing teams, and support organizational transitions while keeping CSR on track.
Background on Our Three Certificate Programs for CSR/ESG Professionals
ESG reporting captures the results of CSR efforts. But before the reporting comes the work itself: companies finding ways to operate more ethically—with respect to their environmental footprint, social impact, and governance practices. For anyone interested in helping companies do this work more effectively and strategically—to increase ESG performance alongside financial performance—our CSR certificate programs are for you.
Our Center offers three types of corporate social responsibility (CSR) certificates, designed to address the unique challenges and opportunities facing associate, managerial, or senior-level professionals. Each certificate program requires the completion of five courses in total (some elective, some required). All three programs can be completed fully online, according to your own (self-paced) schedule. If you prefer a real-time classroom dynamic, our CSR certificate programs are also available in a hybrid format—which means they are partially held in person, on the Boston College campus or else in a major U.S. city, with new cohorts opening up once or twice each year. For CSR practitioners, the hybrid experience is call The Summit; it happens twice each year. For CSR managers, the hybrid experience is called The Management Intensive. For senior leaders in CSR/ESG, the hybrid certificate program is called Leadership Academy. Click on the button below to request more program details.
Get Answers to All Your CSR/ESG Certificate Program Questions
Ask us about online vs. in-person program options, timelines, requirements, tuition, and more...
Get Answers Here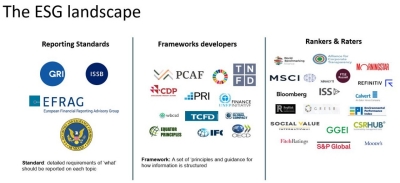 Suited for: Anyone whose role involves ESG reporting or a need to understand the ESG/sustainability reporting landscape. See full program details here.
Entrance Requirements: None. This program is accessible to professionals at all levels. No prerequisites are required. However, participants must be employed at a for-profit company or corporate foundation. In some cases, eligibility extends to employees at nonprofit healthcare organizations, credit unions, or consulting firms (if the organization has a dedicated corporate citizenship/sustainability department). Nonprofit professionals, consultants, students, and academics are not eligible.
Required Courses: Fundamentals of Sustainability Reporting, CDP Reporting, Sustainability Reporting with the GRI, Integrated Reporting, Stakeholder & Material Issues Management
Elective Courses: None
Core Topics Covered: You'll learn about different ESG reporting instruments/frameworks, how to select the right one(s) for your company, and how to attach your metrics accordingly.
2023-24 Tuition: $7,479 (BCCCC members); $9,405 (non-members)
Online Program Available? Yes. This program is offered in an online, self-paced format. Participants can enroll at any time.
Hybrid Program Available? Not at this time.
Background on our ESG Certification for ESG/Sustainability Reporting Professionals
Our Center offers the field's most comprehensive ESG certification program—focused on all pertinent frameworks (in the U.S. and abroad) as well as best practices in ESG disclosure. As ESG reporting requirements evolve and expand, the demand for ESG-certified professionals will continue to rise. Many of our alumni go on to advance their careers, in a variety of industries, armed with the knowledge and skills acquired via our online, self-paced executive education program. Learn more below.
Interested in earning your ESG/Sustainability Reporting Certification?
Ask us about course content, instructor feedback, tuition, and more...
Get Answers Here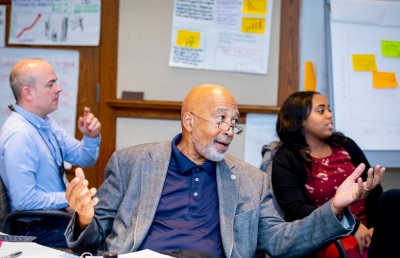 Because BCCCC is based in the Boston College Carroll School of Management, you can count on our programs to deliver rigorous, research-based instruction. And because we've spent the past 40 years supporting business practitioners from hundreds of major companies, you can trust that our lessons, tools, and case studies are all rooted in the real world of corporate social responsibility. Other college-based CSR certificate programs don't have this essential corporate perspective. Meanwhile, corporate citizenship associations offering CSR credentials don't have our rigorous, higher education standards. Ready the learn more? Browse our current programs:
Participants who complete any of one of our four certificate programs are awarded a certificate from the Boston College Center for Corporate Citizenship at the Carroll School of Management at Boston College.
---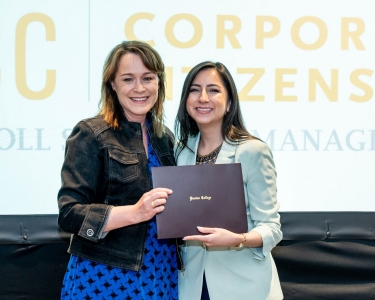 ESG & CSR Certificate Program FAQs
Who needs ESG certification? Who needs a corporate social responsibility certificate?
The short answer: anyone who wants to advance their ESG/CSR career.
CSR career research tells us that the ESG/CSR field is becoming more educated each year. Professionals in this field are also climbing their company ladders at an impressive clip. In 2022, 45% of CSR professionals surveyed say they hold "senior roles" in their companies (compared to just 37% in 2018), and a majority now say they work within three levels of the CEO/president. Given this increased visibility and responsibility, executive education—concentrated in the CSR/ESG discipline—has never been so important.
Can anyone enroll in your CSR/ESG certificate programs?
No. Participants must be employed by a for-profit company or corporate foundation, as our courses are designed for corporate social responsibility professionals. In some cases, eligibility extends to nonprofit healthcare organizations, credit unions, and consulting firms (if they have a dedicated corporate citizenship/sustainability department). Nonprofit professionals, consultants, students, and academics are not eligible.
How are the Center's CSR certificates different from other programs?
· Leading-edge Course Content – Our Center is known for compiling and assimilating the latest knowledge in the field of corporate social responsibility. Unlike other colleges and institutions, we regularly publish our own original research on the various facets of CSR—from community involvement to diversity, equity, and inclusion. We maintain a series of ESG/CSR Advisory Boards—led by teams of global business leaders—to ensure our executive education participants are getting the most relevant, right-now picture of the field they're studying.
· Flexible Program Dates, Locations & Modalities – Some CSR/ESG certificate programs adhere to a fixed schedule that won't flex for busy professionals. Others are tied to onsite classrooms. Some are fully online, to the detriment of learners who thrive off real-time discussion and feedback. Our Center lets participants choose when and where they'll complete certificate coursework. For learners who prefer an interactive environment, we also offer hybrid programs, including The Summit (for CSR associates), The Management Intensive (for CSR managers), and Leadership Academy (for senior executives in CSR).
· Corporate Participants Only – Corporate social responsibility often involves work with nonprofits and government agencies. Some CSR/ESG certificate programs are intended to address these audiences as well. But our certificate programs are designed to deliver tools, techniques, and best practices from a strictly corporate point of view. For those who attend a hybrid program with an in-person component, it's often reassuring to know the cohort is comprised entirely of other corporate social responsibility professionals.
Are BCCCC's ESG/CSR certificates recognized by major companies?
Yes! Our certificate programs are well-established within the business community. Our membership of 500+ socially responsible companies ensures the BCCCC name is one that most leaders/hiring teams recognize and respect—especially when it comes to ESG/CSR credentials. In fact, it is not uncommon for companies to list "BCCCC certification" as a desired qualification, on job postings, for available roles in CSR.
Earn your Certificate in Corporate Citizenship Practice
The fastest, most dynamic way to earn your Certificate is at the Summit.
Discover The Summit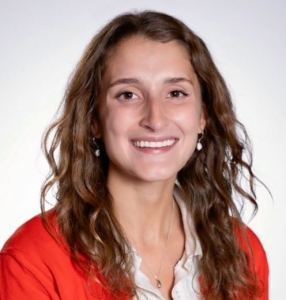 Anne Reisenwitz, Senior External Affairs Specialist, Exelon Corporation
"I highly recommend the Certificate in Corporate Citizenship Practice to any professionals working in the field. The program structure gave me the opportunity to complete my certificate at my own pace online while also engaging with peers in-person at the (optional) in-person Summit. The Summit was a fantastic opportunity to network with others working in corporate citizenship. This certificate program creates a space for collaboration, networking, and learning, and I learned skills and strategy from real-world examples that I have applied to my everyday work."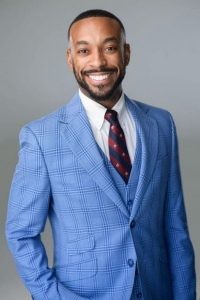 Tre Nelson, Director, Economic Development & Community Initiatives, Ochsner Health
"My [Certificate in Corporate Citizenship Management] has finally arrived in the mail! This has been one of the most exciting and valuable educational journeys that I have ever experienced. I am grateful for the knowledge, relationships, and growth gained from this cohort. #Certified"
WATCH THE VIDEO TESTIMONIALS BELOW...
Do you have questions or know someone who would benefit from a certificate in corporate citizenship?
Contact us and nominate a colleague.
At the Center, we understand that every budget is different. We're happy to bundle services into single or multiple invoices based on your needs. Contact us at ccc@bc.edu and we'll be happy to help.