CSR and ESG: When Companies Want to Get Corporate Social Responsibility Right, They Start Here.
What is BCCCC?

We're a corporate membership organization dedicated to advancing corporate social responsibility (CSR), alongside ESG performance and disclosure.
In case you're wondering, here is the distinction between CSR and ESG, along with how corporate citizenship fits in.
We combine the most valuable aspects of a professional network and the resources of a leading academic institution. Our membership includes 500+ socially responsible companies and over 10,000 individual professionals from companies around the world. Our Center is housed within the Boston College Carroll School of Management. Our purpose is to help people in companies get better results from environmental, social, and governance efforts by supporting their decision making with empirical evidence, and offering real-time peer support.

How does BCCCC help companies improve their CSR and ESG efforts?
We provide a wide variety of resources, along with globally recognized learning and networking opportunities. Some of our resources are member-exclusive; your company needs to join BCCCC in order to access them. Others are freely available to everyone on our website. Companies and their teams most often come to us looking for help in one of three main areas: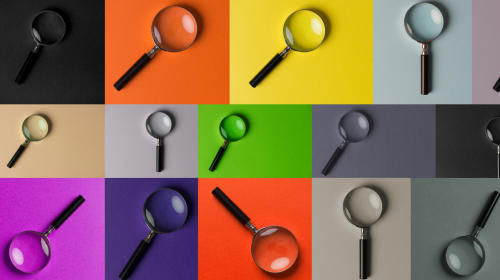 RESEARCH
Data, statistics, survey results, advisory board bulletins, peer-reviewed findings, and more--all to help you make your business case or shape your CSR programs. Our research covers the main categories of corporate citizenship, including environmental, social, and governance (ESG) topics, and often delves into sub-categories, like DE&I, community involvement, employee engagement, etc.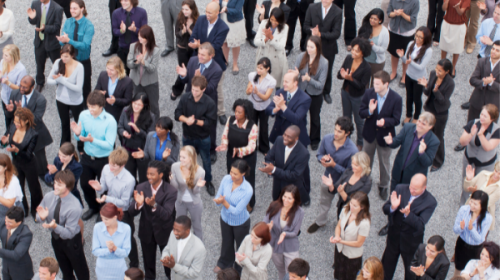 Member Services
Companies leverage BCCCC membership to unlock online networking/knowledge-sharing events, access to our online Q&A portal with thousands of CSR peers weighing in, board service opportunities, and free support with "knowledge requests."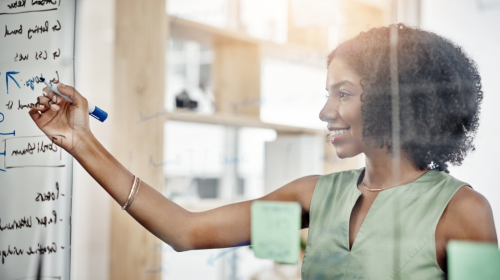 Executive Education
Being knowledgeable means staying competitive--both for individual CSR practitioners and for companies looking to differentiate themselves. BCCCC offers world-class courses, certificate programs, and custom team trainings. Our Exec Ed programs outshine others in the space because they're rooted in BC's rigorous academic tradition and informed by the real-world business experiences of our 10,000 members.
BCCCC's mission is to support our members in attaining company and professional goals. We believe that creating greater business and social value don't have to be mutually exclusive.
Want to access our full menu of CSR and ESG resources?
Learn more about becoming a member.
Get Membership Info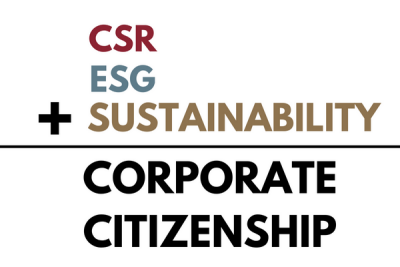 What's the difference between CSR and ESG? Where does corporate citizenship fit in?

Great question, especially as the field has evolved, and as "ESG" has become something of a buzzword—with a fuzzy definition.
Corporate citizenship is the combination of rights, responsibilities, obligations, and privileges of a firm, as exercised within society. In other words, corporate citizenship is the whole topic. ESG, CSR, and sustainability are elements within this larger whole.
CSR is the activity that's happening within a firm. The projects. The campaigns and initiatives. It might take place inside a specific department or, ideally, be extended throughout and aligned with the entire company.
ESG is the taxonomy. It's the way in which we categorize corporate citizenship efforts: some are environmental; some are socially based; others are governance related. Taken together, all these efforts are part of the work that is corporate citizenship.
Lately, however, emerging regulations are leading many to associate "ESG" with the push toward compliance and financial materiality. The compliance piece is certainly important, but it's not what differentiates. Compliance creates minimum standards for performance.
No company has ever "complied" its way to greatness.
Our goal at the Center is to help companies aim above and beyond—to the blue sky of what is possible—to create more sustainable and inclusive businesses, to support a healthy economy, which in turn supports a healthy society and environment.
If you are interested in learning more about this field, its core concepts, and best practices, you may be interested in one of our online courses, including:
Corporate Citizenship 101: Environmental, Social, and Governance Fundamentals.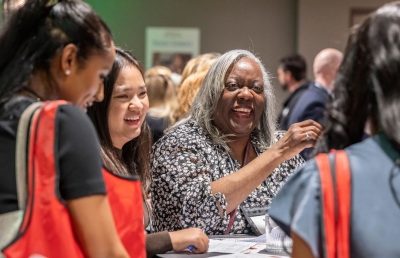 What qualifies BCCCC as an authority on CSR and ESG strategy?

Since 1985, we've been helping companies make more effective social and environmental investments. BCCCC was founded the same year that scientists discovered a hole in the ozone layer. Our Center was the first of its kind to address the need for professional development and executive education about ESG matters for people in companies. In 1995, when the Global Reporting Initiative (GRI) was founded, we had 260 members. Nearly three decades later, we're still on the leading edge of CSR program strategy and ESG reporting requirements.
Over the years, we've grown our offerings to include monthly research and regulatory bulletins, regular webinars on emerging ESG issues, a quarterly CSR magazine, and an annual Corporate Citizenship Conference. Our staff is comprised of CSR experts—with backgrounds in business management, learning and development, ESG research, or all of the above. Our CSR/ESG certificate programs and online courses are taught by teaching fellows, business leaders, corporate citizenship peers, and top faculty from the Carroll School of Management at Boston College.
WATCH: BCCCC's Executive Director, Katherine V. Smith
Emerging Trends in CSR and ESG
Get the Slide Deck from This CSR and ESG Trends Session
Wish you could share Katherine V. Smith's presentation with your team? You can!
Get the Deck
What our members say about us...

"Membership with [BCCCC] has been invaluable for me. The network and learning are both fantastic."
-Kyra Scalea, Vanguard
"We find the Center to be a terrific partner, a helper, an instructor, and all-around great value."
-Jorge Casimiro, Nike
"The connections I've made through the Center have helped me with finding new opportunities, understanding how others accomplish this work, and learning new things."
-Julia Wilson, Nielsen