Stakeholder Management: Identify, Prioritize, and Act | ONLINE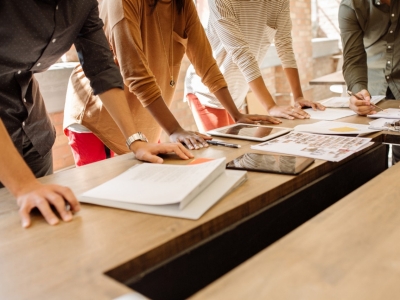 Get all your stakeholders on-board with corporate citizenship.
Citizenship professionals are on the front line of company interactions with a wide array of stakeholders—community leaders, nonprofit partners, employees, and media—and these stakeholders often have differing or even conflicting points of view. What strategies and tools do you have to identify the groups with which you need to engage and to prioritize their issues?
In this course, you will learn:
How to assess and prioritize stakeholders by their levels of influence, urgency, and legitimacy.
How to track issues and stakeholders as they evolve.
Which tactics—such as monitoring, surveys, interviews, and focus groups—are appropriate for each stakeholder group.
Key principles to ensure constructive and productive engagement.
How to design a stakeholder policy and structure that is transparent and clear.

COURSE STRUCTURE
Start and finish on your schedule: Courses take 15-17 hours, including video content and exercises.
Module 1: Introduction and Context
Introduction to the course and overview of stakeholder engagement and management
Activity: Review a case study on stakeholder engagement
Module 2: Stakeholder Management Landscape
Overview of current trends and common practices in stakeholder engagement
Activity: Reflection questions on setting strategic objectives
Module 3: Stakeholder Identification
How to identify your relevant stakeholders
Activity: Practice identifying your company's internal and external stakeholders
Module 4: Stakeholder Prioritization
How to strategically engage stakeholders based on relative urgency, legitimacy, and influence
Activity: Create a prioritization grid of your company's top stakeholders and their issues
Module 5: Stakeholder Engagement
Prepare for the engagements, running them effectively, and conducting follow up
Activity: Create a stakeholder engagement plan
Module 6: Stakeholder Management
Move from engaging your stakeholders to actively managing the relationships in order to build and maintain trust
Activity: Grocery store case study
Module 7: Stakeholder Strategy
Overview of the benefits of and how to create a strategy for stakeholder engagement
Activity: Case study on setting SMART programmatic goals and objectives
Module 8: Communications and Reporting
Overview of communicating and engaging with stakeholders and reporting
Activity: Devise communications for 3 of your company's salient stakeholders
Module 9: Documenting and Assessing Stakeholder Engagement
How to document and asses your stakeholder engagement
Activity: Self-assessment of your company's stakeholder engagement

This course is for:
This program is recommended for corporate citizenship professionals developing or refreshing their company's CSR strategy; corporate citizenship professionals developing a comprehensive stakeholder engagement strategy or plan for a GRI G4 report; corporate citizenship professionals developing a community engagement strategy or plan for a new or emerging market; and other professionals engaging with external stakeholders in the design, development, and evaluation of programs..
Professional credentials earned:
4 certificate units toward a Certificate in Corporate Citizenship Practice (Elective Course)
1.2 Continuing Education Units (CEUs)
Digital Recognition of Course Completion to display on your social media platforms or personal website.

Tuition
Member: $1710.00
Non-Member: $2050.00
OUR EXECUTIVE EDUCATION GOAL
All executive education courses with the Boston College Center for Corporate Citizenship are taught by CSR experts from a variety of backgrounds, informed by over 30 years of constantly updated research, trends, and insights. Now, with online courses, you can gain the same corporate citizenship knowledge and tools on your own, without leaving your office.
As in all of our executive education programs, our goal is to help you know more so that you can use the assets of your business to do more and achieve more with your corporate citizenship programs—accelerating the business value you create for your company and the social value you create for us all.