Integrating Corporate Citizenship Through Your Supply Chain | ONLINE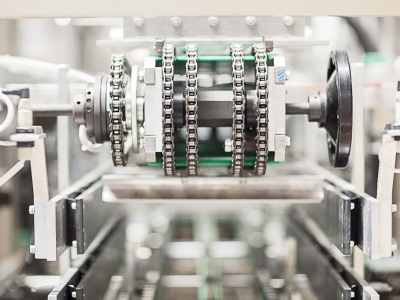 Build a sustainable supply chain.
Do you want to fully maximize results from your corporate citizenship program? You may be missing an untapped opportunity with huge potential—your supply chain. Whether you are concerned with increasing participation in volunteer programs, reporting, or improving environmental impacts, this program can help you connect with essential partners—both inside the company and beyond. Learn how to make the most of your entire corporate citizenship value chain.
In this course, you will learn:
Environmental, social, and economic risks and opportunities present throughout a company's supply chain.
To evaluate and manage your supply partners' contributions to your citizenship program using materiality assessments, risk evaluation, and incentives.
Which tools can help you determine scope, encourage transparency, and demonstrate accountability.
The differences between service and product-based supply chains.
How to create and evaluate corporate citizenship programs designed for your vendors, suppliers, and third-party providers that allow you to capture key metrics.
To establish partnerships and the role of third-party certifications.

COURSE STRUCTURE
Start and finish on your schedule: Courses take 15-17 hours, including video content and exercises.
Module 1: Building a Sustainable Supply Chain: Context and Goals
Introduction to what the course is about and the fundamental components of a supply chain
Activity: Apply learning to a case study and identify the top 3-5 sustainability issues facing your company
Module 2: Building a Sustainable Supply Chain: Implementation
Overview of areas in the supply chain that need to be targeted for sustainability practices implementation
Activity: Review a report and map your company's high level supply chain
Module 3: Building a Sustainable Supply Chain: Measuring and Reporting
Measuring and reporting to meet goals and ensure transparency
Activity: Discussion on where to get supplier information
Module 4: Moving the Industry
How companies and organization are coming together to encourage sustainability
Module 5: The Informed Corporate Citizenship Manager
How to stay informed about factors that can affect your supply chain
Activity: Discussion on current trends in supply chain sustainability and resources for staying informed

This course is for:
This program is recommended for corporate citizenship professionals developing or refreshing their company's CSR strategy; corporate citizenship professionals responsible for employee volunteer programs, Green Teams, and/or communicating with employees and partners; and other professionals engaging with employees and partners in the design, development, and evaluation of Corporate Citizenship programs.
Professional credentials earned:
2 certificate units toward a Certificate in Corporate Citizenship Practice (Elective Course)
0.7 Continuing Education Units (CEUs)

Digital Recognition of Course Completion to display on your social media platforms or personal website.

Tuition
Member: $1710.00
Non-Member: $2050.00
OUR EXECUTIVE EDUCATION GOAL
All executive education courses with the Boston College Center for Corporate Citizenship are taught by CSR experts from a variety of backgrounds, informed by over 30 years of constantly updated research, trends, and insights. Now, with online courses, you can gain the same corporate citizenship knowledge and tools on your own, without leaving your office.
As in all of our executive education programs, our goal is to help you know more so that you can use the assets of your business to do more and achieve more with your corporate citizenship programs—accelerating the business value you create for your company and the social value you create for us all.