CDP Reporting: Measure and Manage Environmental Impact | ONLINE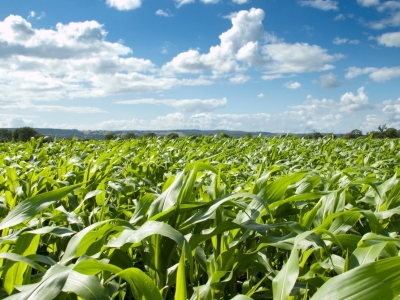 Gain the environmental edge in sustainability reporting.
Determining your sustainability strategy, improving your environmental footprint, and disclosing risk are critical in today's business world. Business as usual is no longer a viable option as we tackle the challenges of climate change. The CDP reporting framework is a practical, comprehensive tool for measuring and improving environmental performance. This workshop enhances your reporting capability, highlights alignment with other frameworks such as the Global Reporting Index (GRI) and the Dow Jones Sustainability Index (DJSI), and familiarizes participants with the background, methodology, and questionnaire.
In this course, you will learn:
The fundamentals and requirements of the four CDP reporting questionnaires, with primary focus on climate and supply chain.
Strategies to improve disclosure and performance scores when addressing specific questions.
The implications of defining organizational boundaries using equity share, financial control, or operational control.
Guided principles for companies and suppliers considering or planning to report for the first time.

COURSE STRUCTURE
Start and finish on your schedule: Courses take 15-17 hours, including video content and exercises.
Module 1: Introduction and Context
Outlines relevant context for CDP reporting including regulations, investor movements, and international agreements
Module 2: About CDP and the Questionnaire
Vision and mission of CDP, and review the structure of the questionnaire and information requested
Activity: Reflect on your own company's reporting process and decisions
Module 3: Terminology and Scoring Guidance
Clarify terminology that you will need to understand in order to report and walk through the new questionnaire scoring process
Activity: Review select sections from the GHG Protocol and examples of boundary disclosures
Module 4: Programs
Review each of the 4 CDP programs – Cities, Water, Forests, and Supply Chain
Module 5: Verification
Define verification as well as what is acceptable by CDP and review CDP's scoring practices related to the use of verified data
Activity: Check for comprehension and review select sections of the GHG protocol
Module 6: Sectors
CDP's strategic move towards a more sector-focused approach as well as tips for responding to achieve top scores and save time
Module 7: Completing the Information Request: Management
Guide to specific management questions in the information request
Activity: Check for comprehension quiz
Module 8: Completing the Information Request: Risk and Opportunities
Guide to specific risk and opportunities questions in the information request
Activity: Check for comprehension quiz
Module 9: Completing the Information Request: Emissions
Guide to specific emissions questions in the information request
Activity: Check for comprehension quiz
This course is for:
This course is recommended for corporate citizenship, CSR, and sustainability professionals responsible for quantifying, measuring, or reporting on CO2 emissions proactively or in response to an investor or customer request. This course is also helpful for reporters including suppliers considering reporting for the first time.
Professional credentials earned:
Tuition
Member: $1350.00
Non-Member: $1550.00
OUR EXECUTIVE EDUCATION GOAL
All executive education courses with the Boston College Center for Corporate Citizenship are taught by CSR experts from a variety of backgrounds, informed by over 30 years of constantly updated research, trends, and insights. Now, with online courses, you can gain the same corporate citizenship knowledge and tools on your own, without leaving your office.
As in all of our executive education programs, our goal is to help you know more so that you can use the assets of your business to do more and achieve more with your corporate citizenship programs—accelerating the business value you create for your company and the social value you create for us all.