Integrated Reporting: Connecting Environmental, Social, and Governance (ESG) Metrics to Overall Performance | ONLINE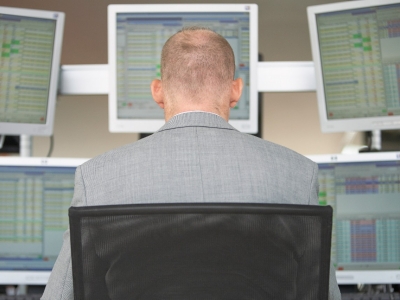 Align your corporate performance and social impact in one report.
Is your company thinking of unifying your sustainability and business performance disclosure in one report, but aren't sure where to begin? Are you interested in learning how to use your integrated report as a management tool that will help guide your company toward greater collaboration and better decision making? The Boston College Center for Corporate Citizenship offers you the opportunity to gain a practical understanding of the integrated reporting process.
In this course, you will learn:
The evolution of the integrated reporting movement, as well as the benefits and limitations of adopting this approach.
How to employ integrated thinking about the fundamental concepts of value creation, the capitals, and the value creation process.
The guiding principles, content elements, and overall presentation of an integrated report.
Conditions required for successful implementation of integrated reporting, as well as possible barriers and how they may be overcome.
Various mechanisms that can enhance the credibility of and trust in your integrated report.

COURSE STRUCTURE
Start and finish on your schedule: Courses take 15-17 hours, including video content and exercises.
Module 1: Introduction and Context
Overview of integrated reporting and set context for course
Activity: Developments in US corporate reporting requirements
Module 2: The Benefits of Integrated Reporting
Review the business case for creating a fully integrated report
Activity: Read the research report entitled "Realizing the benefits: The impact of Integrated Reporting"
Module 3: Value Creation
How integrated reports can help companies build value and create impact
Activity: Read IIRC's background paper on value creation
Module 4: The Capitals
Introduction to all 6 capitals in an integrated report
Activity: Choose the most relevant capitals to your industry and draft your own company's value creation process
Module 5: Achieving Integrated Thinking
There are some predictable barriers to integrated thinking, we will explore how they can be overcome
Activity: Discuss the tools and techniques used in your organization and evaluate the application of integrated thinking
Module 6: The Guiding Principles
Additional tips and tricks for preparing an integrated report
Activity: Evaluate a company's guiding principles
Module 7: The Content Elements
Overview of concepts that make up an integrated report
Activity: Evaluate a report for its answers to the content elements
Module 8: The Integrated Report
Company examples of integrated reports to compare and contrast
Activity: Read "Preparing an Integrated Report: A Starter's Guide"
Module 9: Planning the Annual Preparation Process
How to effectively manage, change, and break down barriers to successfully implement IR
Activity: Prepare an overview slide for senior management and read about assuring an integrated report

This course is for:
This program is recommended for professionals at any level seeking to explore or implement integrated reporting.
Professional credentials earned:
Tuition
Member: $1350.00
Non-Member: $1550.00
OUR EXECUTIVE EDUCATION GOAL
All executive education courses with the Boston College Center for Corporate Citizenship are taught by CSR experts from a variety of backgrounds, informed by over 30 years of constantly updated research, trends, and insights. Now, with online courses, you can gain the same corporate citizenship knowledge and tools on your own, without leaving your office.
As in all of our executive education programs, our goal is to help you know more so that you can use the assets of your business to do more and achieve more with your corporate citizenship programs—accelerating the business value you create for your company and the social value you create for us all.