Profile of the Professionals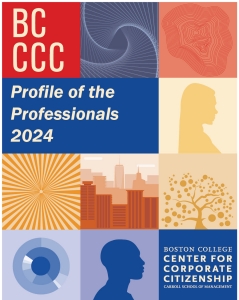 2022 Research Now Available
The Profile of the Professionals is a research project of the Boston College Center for Corporate Citizenship that examines the roles, responsibilities, development, and compensation of corporate citizenship professionals. Its findings provide insight into how professionals at all levels assess the skills they need to be effective in their roles and what they perceive as the greatest challenges they must overcome.
Dive into the Latest Findings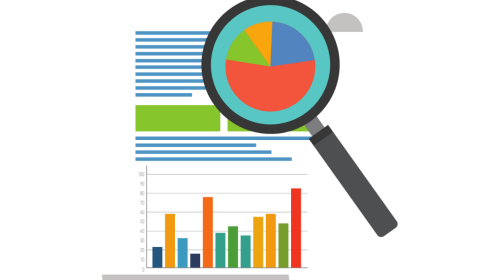 Read the Full Report
If your company is a BCCCC member, you have access to the full report. Enjoy it here.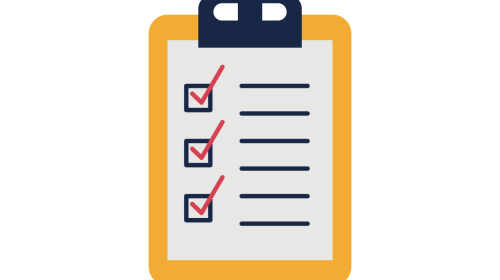 Get the Executive Summary
Not yet a BCCCC member? Enjoy this quick look at key data points... And then ask your company leaders about joining!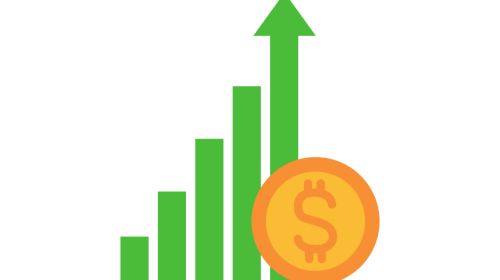 Benchmark Your Salary
Is your compensation on par with corporate citizenship peers in similar roles? Find out here!
BCCCC members have access to:

The full report, which breaks down the paths corporate citizenship professionals take to career success.
A salary supplement, allowing you to benchmark your own compensation against that of similar peers.
Presentation slides, making it easy for you to slip relevant key findings into your own strategy documents.
Member Resources
Members can access the full report, as well as supplementary materials.
ACCESS FULL RESEARCH
Executive Summary
While the full report is for members-only, you can access the executive summary and additional resources below.
READ SUMMARY
Key findings:
-70% of corporate citizenship professionals rank CSR strategy among the top three types of knowledge needed to succeed.
-53% of corporate citizenship professionals now report holding an advanced degree—including a master's, MBA, or doctorate (as compared to just 40% of those surveyed in 2010).
-70% of corporate citizenship professionals now report earning an annual base salary of $100,000 or more (as compared to just 60% in 2020).
-While women hold most of the roles in corporate citizenship, in general they are paid $0.79 for every dollar their male counterparts make.
MORE SAMPLE FINDINGS FROM THIS REPORT:
Interested in membership?
Learn how you can gain access to this report and many other resources.
LEARN MORE
Resources for corporate citizenship professionals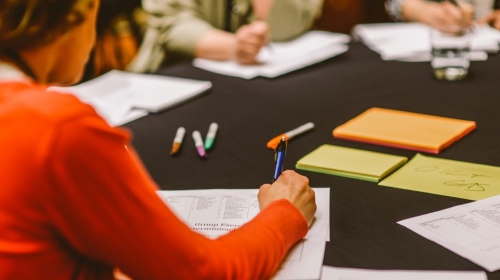 Course Catalog
Online and in-person courses in corporate social responsibility strategy, sustainability reporting, supply chain, communications, community involvement, and other topics for business professionals provide you with actionable skills and solutions for the challenges you and your organization face today—and tomorrow.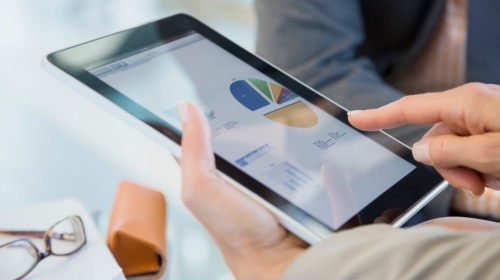 ESG & Corporate Citizenship Resource Library
Explore the Boston College Center for Corporate Citizenship digital resource library, where you'll find research, knowledge, and learning opportunities that help CSR leaders maximize their work.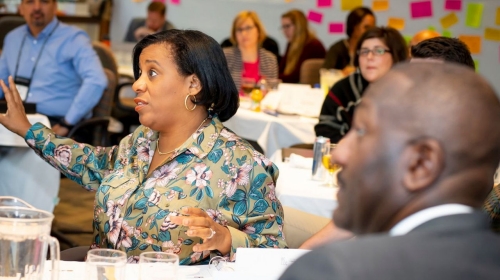 Certificates in Corporate Citizenship
Boston College Center for Corporate Citizenship offers four different ESG certificate or CSR certificate programs: Management, Leadership, Sustainability/ESG Reporting, and Practice. Learn more about what's involved and who these programs are designed for.
Keywords: career path / corporate social responsibility (CSR) / professional development / leadership / management / sustainability