Fundamentals of Sustainability Reporting | ONLINE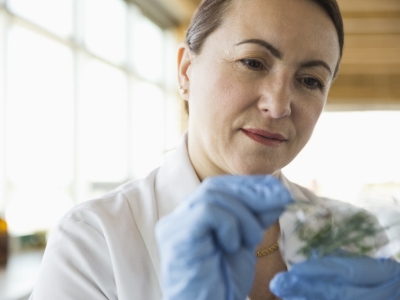 Infuse some rigor into your corporate citizenship program.
With so many different reporting frameworks and indices to choose from, how do you make a well-informed, strategic decision about which to use? The decisions are crucial if you are to gain the benefits of reporting, such as highlighting corporate culture, improving performance along the environmental, social, or governance (ESG) dimensions of business informing strategy, establishing accountability, providing transparency, or engaging employees.
In this course, you will learn:
The mission, goals, and purposes of leading corporate citizenship reporting frameworks, including CDP, GRI, SASB, and UNGC.
To apply a decision-making rubric for assessing and selecting corporate citizenship frameworks, standards, and rankings.
How leading companies use internationally accepted guidelines and standards to articulate their corporate citizenship performance and which could be suitable for your company.
The importance of rankings and ratings related to corporate citizenship (e.g. World's Most Ethical Companies, Most Admired, Top 50 Companies for Diversity).

COURSE STRUCTURE
Start and finish on your schedule: Courses take 15-17 hours, including video content and exercises.
Module 1: Introduction and Foundations of Sustainability
Introduction to principles and guidelines issued by organizations with international consensus
Activity: Summary of foundational guide
Module 2: Stakeholder Engagement and Materiality
Determine your stakeholders and engage with them on issues
Activity: Prioritize stakeholders and determine level of engagement
Module 3: Reporting Frameworks & Standards, Codes of Conduct, and Assurance
Overview of UN Guiding Principles Framework, GRI Standards, SASB Standards, CDSB Framework, Greenhouse Gas Protocol Standards, and Integrated Reporting
Activity: Report and codes of conduct analysis
Module 4: Scope, Boundaries, and Scopes
Review the process for determining the scope, boundaries, and greenhouse gas scopes for all sustainability reporting
Activity: Read Disclosure 103-1 and discuss boundaries
Module 5: Indices, Rankings, and Awards
Highlights awards, indices, or rankings for corporate responsibility
Activity: Contribute to a discussion on the sustainable development goals
Module 6: Decision Making and Harmonization
Determine which indices you should utilize based on your strengths, weaknesses, goals, and peers, and learn about efforts to harmonize reporting platforms
Activity: Create criteria for consideration

This course is for:
This program is recommended for corporate citizenship professionals responsible for the design, development, and execution of determining, measuring, reporting and/or disclosing their environmental, social, or governance performance. This course is also helpful for professionals new to the field of corporate citizenship or those seeking to expand their general knowledge of the field.
Professional credentials earned:
Tuition
Member: $2130.00
Non-Member: $2900.00

This pricing model excludes our Brand and Reputation, CDP Reporting, Integrated Reporting, and Supply Chain courses. If you would like to take these courses as part of the multi-course option, please contact us at ccc@bc.edu.
OUR EXECUTIVE EDUCATION GOAL
All executive education courses with the Boston College Center for Corporate Citizenship are taught by CSR experts from a variety of backgrounds, informed by over 30 years of constantly updated research, trends, and insights. Now, with online courses, you can gain the same corporate citizenship knowledge and tools on your own, without leaving your office.
As in all of our executive education programs, our goal is to help you know more so that you can use the assets of your business to do more and achieve more with your corporate citizenship programs—accelerating the business value you create for your company and the social value you create for us all.