How companies are getting out the vote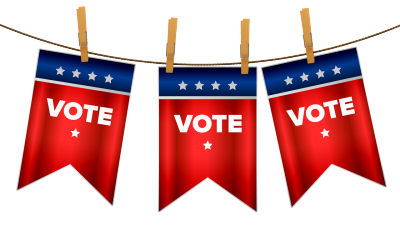 Members of the Boston College for Corporate Citizenship are invited to discuss these issues with CSR peers in our upcoming Member Meetup: Get out the vote: Encouraging civic engagement on Thurs Oct 28 @ 3pm ET.
In this presidential election year, many companies with U.S. operations are encouraging civic engagement among employees and local communities in ways that are both thoughtful and non-partisan.
The resurgence of corporate "get out the vote" campaigns are reflective of a society that is increasingly urging companies to take a more active role in public policy and issues—sometimes to the point of engaging directly in public debate, or even in the political arena. In fact, our recent survey of business executives finds that most report that their corporate leaders (e.g., the CEO) have taken stands on environmental and social issues. Among those whose leaders have taken public stands, support for doing so is higher—suggesting that those who have experienced corporate engagement with public policy see the benefits of doing so.
While not all industries are able to engage directly with political issues, certainly all recognize the importance of voter participation. In our online member community, we have seen lively discussion and questions posed on this topic: Are companies giving paid time off to vote or work the polls, and if so, how much? Is your company partnering with nonprofits working to increase voter participation? Does your company culture support open dialogue about civic engagement?
We can't definitively answer all of these questions for every company, but in the previous few months, we've seen firms in our member network take the following meaningful actions to encourage civic engagement and voting this election cycle—among employees and in local communities:
Giving employees time off to vote.
More than 1,500 companies that have signed on to the Time to Vote movement, a non-partisan coalition of companies that have committed to ensure that their employees had a work schedule that allows them time to vote this year. Our members feature prominently on the list of CEO signatories.
Encouraging people to become poll workers.
Some employers are going a step further and giving employees information and time off to work the polls, in this year when state and local officials are expecting a shortage of poll workers due to COVID-19 fears. Target is among a coalition of companies that has pledged to pay store employees who serve as poll workers for eight hours of work. Microsoft, MLB, Wayfair, and ViacomCBS are all partnering with Power the Polls to actively recruit local polling workers in communities.
Committing to a "get out the vote" pledge.
Many companies are putting their sponsorship dollars and marketing expertise toward non-partisan "get out the vote" coalitions and commitments. ElectionDay comprises of more than 750 companies—including adidas, Fannie Mae, and General Motors—that have committed to specific vote-friendly policies among employees, including time off for Election Day and a target of 100% employee registration. Similarly, CivicAlliance has brought together a coalition of companies—including AllianceBernstein, Dow, MLB, Target, ViacomCBS, and Wayfair—committed to a "100% in for democracy" pledge to encouraging total company participation in paid time off for voting, voter registration, get out the vote efforts on social media, and other targets.
Providing resources to make it easier to vote.
Voting is complicated, compounded by this year's pandemic which has broadened voters' options in the U.S. elections. As a result, several companies—such as MLB, Target, and Wells Fargo—have created online voting hubs to ensure employees have access to information and resources about all their voting options. From a community perspective, ViacomCBS, has taken a leadership role as a premier partner alongside Vote Early Day 2020 (Saturday, October 24), a collaboration to help all eligible voters learn about their early voting options and celebrate the act of voting early.
Is your company taking any of these actions? Are there different efforts in which you are involved? Members of the Boston College for Corporate Citizenship are invited to discuss these issues with CSR peers in our upcoming Member Meetup: Get out the vote: Encouraging civic engagement on Thurs Oct 28 @ 3pm ET.