State of Corporate Citizenship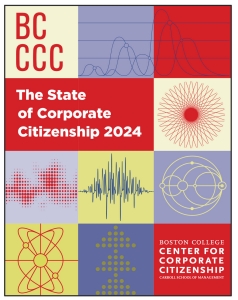 The State of Corporate Citizenship 2022 is a research project of the Boston College Center for Corporate Citizenship that examines how executives view corporate citizenship and their firms' performance in the environmental, social, and governance dimensions of business. This longitudinal study examines how corporate citizenship efforts contribute to business objectives including attracting and retaining customers and the development of innovative new products.
The theme of this year's findings is that great corporate citizenship is delivered with C.A.R.E.: Choose, Align, Reinforce, Explain. Based on feedback from executives, we found this framework is key to maximize business value AND social value.
Other key takeaways from the research include:

Nearly 70% of executives report success in achieving business objectives when corporate citizenship is integrated with overall business strategy.
Since two years ago, there has been a nearly 50% increase in executives whose corporate leaders advocate for social or environmental issues, and nearly all agree that they should.
There is a positive relationship between the amount of time invested in corporate citizenship practices and success in achieving business outcomes.
Employees and investors are among the top stakeholder groups to encourage companies to improve practices on sustainability, inclusion, and disclosure.
Member Resources
Members can access the full report, as well as supplementary materials.
Access full research
For non-members
The full report is for members only, non-members can access the executive summary here.
Read Summary
SAMPLE FINDINGS FROM THIS REPORT:
INFOGRAPHIC: State of Corporate Citizenship 2022
Take a closer look at how corporate social responsibility is evolving. Click the link below to read what you can anticipate and how you can prepare.
View Infographic
Interested in membership?
Learn how you can gain access to this report and many other resources.
Learn More
Resources for corporate citizenship professionals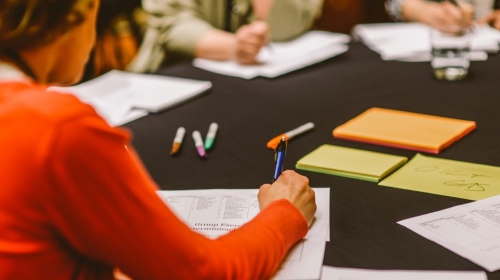 Course Catalog
Online and in-person courses in corporate social responsibility strategy, sustainability reporting, supply chain, communications, community involvement, and other topics for business professionals provide you with actionable skills and solutions for the challenges you and your organization face today—and tomorrow.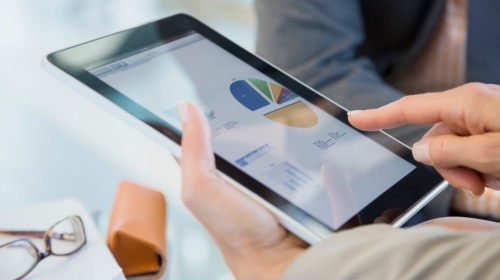 ESG & Corporate Citizenship Resource Library
Explore the Boston College Center for Corporate Citizenship digital resource library, where you'll find research, knowledge, and learning opportunities that help CSR leaders maximize their work.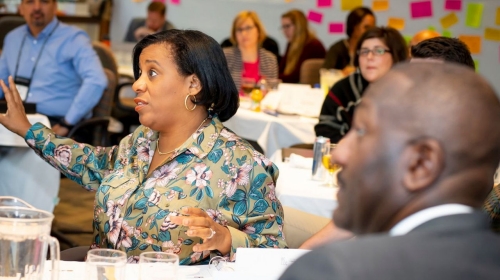 Certificates in Corporate Citizenship
Boston College Center for Corporate Citizenship offers four different ESG certificate or CSR certificate programs: Management, Leadership, Sustainability/ESG Reporting, and Practice. Learn more about what's involved and who these programs are designed for.