State of Corporate Citizenship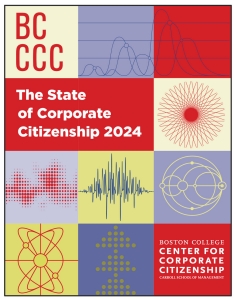 The forthcoming State of Corporate Citizenship 2020 will be released early next year.
The State of Corporate Citizenship 2017 is a research project of the Boston College Center for Corporate Citizenship that examines how executives view corporate citizenship and their firms' performance in the environmental, social, and governance dimensions of business. This longitudinal study examines how corporate citizenship efforts contribute to business objectives including increasing market share, engaging employees, and enhancing reputation.
Key findings reveal that corporate citizenship delivers real results:
> The majority of executive respondents report they have increased, or plan to increase, efforts to reduce greenhouse gas (GHG) emissions in response to the Paris Agreement.
> The majority of executives anticipate resources for every corporate citizenship dimension to increase over the next three years.
> The majority of executive respondents, across all business types and industries, confirm that corporate citizenship helps them successfully achieve strategic goals, ultimately improving performance.
For non-members
While the full report is for members-only, you can access the executive summary and additional resources below.
Read Summary
SAMPLE FINDINGS FROM THIS REPORT:
INFOGRAPHIC: State of Corporate Citizenship 2017
Executives have outlined a clear regimen for success. By selecting causes relevant to their operating context, integrating corporate citizenship efforts with business strategy, and investing in corporate citizenship efforts over the long term, companies are delivering value to business and society.
View Infographic
Interested in membership?
Learn how you can gain access to this report and many other resources.
Learn More
Resources for corporate citizenship professionals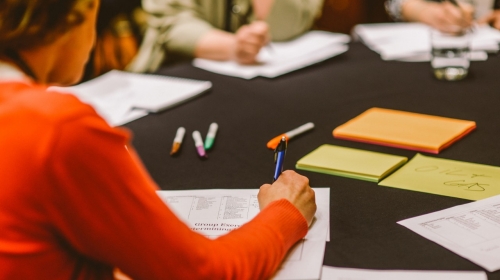 Course Catalog
Online and in-person courses in corporate social responsibility strategy, sustainability reporting, supply chain, communications, community involvement, and other topics for business professionals provide you with actionable skills and solutions for the challenges you and your organization face today—and tomorrow.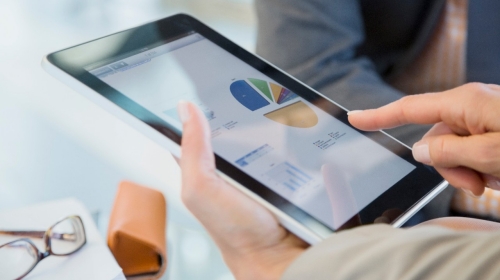 Corporate Citizenship Resource Library
Explore the Boston College Center for Corporate Citizenship digital resource library, where you'll find research, knowledge, and learning opportunities that help CSR leaders maximize their work.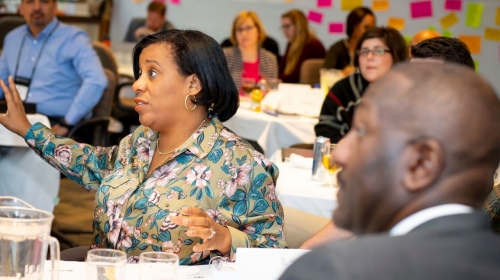 Certificates in Corporate Citizenship
Boston College Center for Corporate Citizenship offers four professional CSR certificate course programs - Management, Leadership, Sustainability Reporting, and Practice.