Advancing Inclusion and Diversity Through Strategic Corporate Citizenship | ONLINE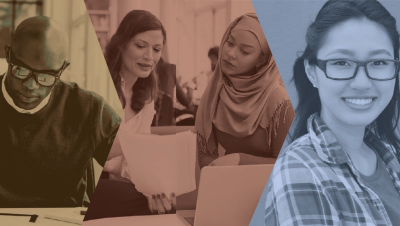 This course focuses on the critical role corporate citizenship professionals play in advancing diversity and inclusion efforts. The business case for diversity and inclusion is clear. Research has demonstrated consistently that businesses with strong diversity and inclusion programs have stronger financial performance, higher rates of recruitment and retention, and more robust innovation. In order to maximize these benefits, diversity and inclusion must be baked into the company's culture and operations.
Join us and learn:
> The special role corporate citizenship has to play in creating an inclusive workplace.
> How diversity and inclusion efforts are managed at companies of all sizes and industries.
> The business value of diversity and inclusion programs.
> Principles and leading practices to promote diversity and inclusion.
> How to create, manage, and evaluate programs designed to increase diversity and inclusion.
> How to communicate internally and externally about diversity and inclusion.
Is your company a member? Corporate members SAVE an average of 20% on Executive Education offerings.
Professional credentials earned:
5 units will be applied to a Certificate in Corporate Citizenship Practice. This is an elective course for a Certificate in Corporate Citizenship Practice.
Tuition:
Member: $2,130
Non-member: $2,900

This pricing model excludes our Brand and Reputation, CDP Reporting, Integrated Reporting, and Supply Chain courses. If you would like to take these courses as part of the multi-course option, please contact us at ccc@bc.edu.