Corporate Giving: Maximizing Effectiveness | ONLINE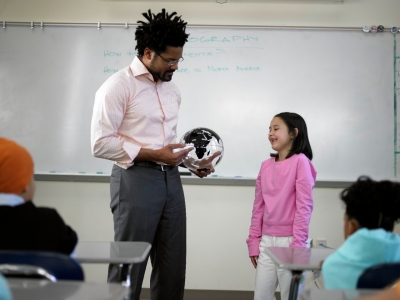 From matching gifts to starting a foundation—where to start with your philanthropy.
Corporate giving is expected by customers, employees, and the communities in which companies operate globally. Is your corporate giving strategy delivering all of the business and social value it could to your business and your community? Join this course and learn how to assess where your philanthropic investments can have the most positive impact—both in the company and in the community.
In this course, you will learn:
To design your company's giving strategy to align with company business priorities.
To address common corporate giving challenges, including navigating regulations, foundation compliance, and international giving.
To determine the right mix of different levels, types, and methods of corporate giving programs to determine the right portfolio mix for your company.
How to align your employee giving and volunteer programs with your overall giving.
How to keep abreast of the latest trends in the practice, including collective impact, cause-marketing, and crowd-sourcing.
To select and evaluate partners who will accelerate achievement of your impact goals.
How to measure the outcomes and impacts of your philanthropic investments.

COURSE STRUCTURE
Start and finish on your schedule: Courses take 15-17 hours, including video content and exercises.
Module 1: Corporate Citizenship and Giving Context
Explore the roots of philanthropy and what it looks like today
Activity: Reflect on your company's role and post in the discussion
Module 2: Trends in Corporate Giving
Top trends in the corporate giving space, from connecting to the business to propelling social change
Activity: Your role in creating solutions
Module 3: Value Creation & Corporate Giving Strategy
Plan for the impact you want and determine the best path by which you will achieve your goals
Activity: Reflection on current goals and connection to both business and giving strategies
Module 4: Achieving Impact: Logic Model and Theory of Action
Discover a tool that can help with both the planning of programs and the measurement of the success of those efforts
Activity: Create a metrics dashboard and apply the logic model to a case study
Module 5: Giving Methods
Review the variety of methods available for the many ways companies can give and programs they can run
Activity: Explore giving via a Foundation and conduct a giving benchmark
Module 6: Managing Corporate Giving Programs
Review skills needed to manage programs, including operational budgeting, negotiation, relationship management, and decisions around third party vendors
Activity: Review the components of a charitable budget and learn to use a Form 990
Module 7: Partnership & Collective Impact
Explore partnerships and collective impact as mechanisms by which companies can contribute value to the community and extend its impact
Activity: Complete a partnership assessment map
Module 8: Giving Portfolio
Review the footprint of your giving efforts
Activity: Map your giving portfolio
Module 9: Communicating Impact
How to communicate effectively about your giving program to different audiences
Activity: Reflect on good and bad communication and evaluate a company example

This course is for:
This program is recommended for professionals with direct corporate giving and/or foundation responsibilities. This course is also helpful for individuals who have direct contact with key company stakeholders and/or who work closely with their company's corporate giving function (e.g. public and government affairs, sustainability, corporate responsibility, public relations, marketing and communications).
Professional credentials earned:
Tuition
Member: $2130.00
NonMember: $2900.00

This pricing model excludes our Brand and Reputation, CDP Reporting, Integrated Reporting, and Supply Chain courses. If you would like to take these courses as part of the multi-course option, please contact us at ccc@bc.edu.
OUR EXECUTIVE EDUCATION GOAL
All executive education courses with the Boston College Center for Corporate Citizenship are taught by CSR experts from a variety of backgrounds, informed by over 30 years of constantly updated research, trends, and insights. Now, with online courses, you can gain the same corporate citizenship knowledge and tools on your own, without leaving your office.
As in all of our executive education programs, our goal is to help you know more so that you can use the assets of your business to do more and achieve more with your corporate citizenship programs—accelerating the business value you create for your company and the social value you create for us all.