Advanced Impact Measurement for Corporate Citizenship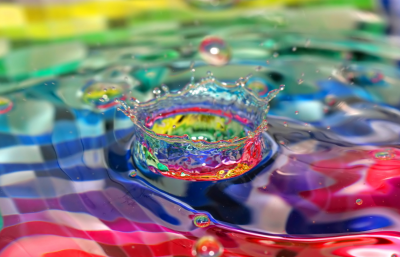 Corporate citizenship professionals are often asked to justify initiatives by measuring ROI. This course outlines how to measure the outcomes and impacts of CSR efforts, exploring different methods to capture the value created for both company and community. This course will also teach you:
How to determine business and social outcomes, their respective impacts and performance indicators.
How to set goals for impact and use the Logic Model to plan for the cost of those outcomes.
How to establish expectations for partners on why, how, and what to measure.
How to use the Logic Model to construct and achieve a "theory of change."
How to calculate ROI and when to apply it to corporate citizenship projects.
How to present and utilize assessment data for program improvement and decision-making
Enrollment Options
Take This Course Online, Starting Today (Or Whenever You're Ready)!
This course is available in a fully-online, self-paced format. You can complete it at your desk, according to your schedule. Continue reading below for course content details, then click on the button that says "Register Here."
Course Content: Preview the Specific Units or Modules Included in This Course
COURSE STRUCTURE
Start and finish on your schedule: Courses take 15-17 hours, including video content and exercises.
Module 1: Welcome and 101 Refresh
Review the basics of measurement—including steps to measurement, types of measurement, and the logic model
Activity: Create and discuss a logic model for your corporate citizenship program
Module 2: Measurement Trends
Explore trends in corporate citizenship measurement, with a focus on when to use quantitative data, how to use qualitative data to tell your corporate citizenship story, and measuring to global commitments
Activity: Reflect on your current measurement and how the data is used
Module 3: Project Goals and Objectives
Identify the best practices to setting project goals and objectives for your company
Activity: Reflect on your own goal setting and analyze a case study
Module 4: Theory of Change and Back-Casting
Define back-casting and explain how the logic model can be used to create a theory of change and as a back-casting tool
Activity: Update your logic model and develop a theory of change
Module 5: Indicators
Learn how to select and apply SMART indicators to your corporate citizenship programs
Activity: Review your indicators and make them SMART
Module 6: Working with Partners to Measure
Learn the barriers to measurement for internal and external partners and steps to overcome measurement challenges
Activity: Discuss your measurement challenges and what you have learned from them
Module 7: Survey Design
Describe the important concepts and best practices in survey design, such as standardizing instruments, control groups, and random sampling
Activity: Design a survey and apply concepts from the module to improve the survey design
Module 8: Creating a Culture of Measurement
Explain the basics of using measurement in decision making and how to integrate measurement into the culture of your business
Activity: Benchmark your measurement program against best-in-class examples
Module 9: Calculating Corporate Citizenship ROI
Define return on investment (ROI) and quantify the benefits of your corporate citizenship programs
Activity: Calculate ROI for a philanthropic program case study
Module 10: Measuring Business Value of Corporate Citizenship
See best practices of how companies demonstrate the business and social value of corporate citizenship
Activity: Present your logic model
Interested in Taking This Course Online?
Register to begin the self-paced, online course.
Register Here
This course is recommended for:

Corporate citizenship professionals seeking to improve their knowledge of and ability to plan within resource constraints, and measure and evaluate existing programs.
Suggested prior knowledge and skills:

Completion of a Center course including Measurement and Evaluation, Corporate Citizenship Strategy, or Corporate Citizenship Communications. Participants should be familiar with the Logic Model and theories of change.
Professional credentials earned:
5 certificate units toward a Certificate in Corporate Citizenship Practice. This is an elective course for a Certificate in Corporate Citizenship Practice.
Tuition
» Member: $2130.00
» Non-Member: $2900.00
Please note that course discounts may be available when you enroll in multiple courses at once, either idependently or as part of a Summit (in-person learning experience) registration. See the chart below. If you are considering take multiple courses, connect with our team to better understand your options.

Interested in Taking This Course Online?
Register to begin the self-paced, online course.
Register Here