Corporate Citizenship Strategy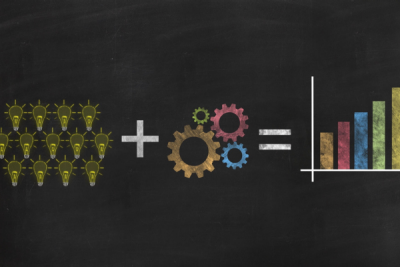 Strategic planning is one of the most difficult but critical activities a citizenship professional undertakes. Developing strategy is the process of understanding priorities and trade-offs of where you are resourced (or could be) to create business and social value and the steps required to achieve it. To gain the support of senior leaders and create the most impactful programs, you must connect to your business strategy. This course employs models commonly used in business strategy. Learn how to identify opportunities to align corporate citizenship strategy with corporate strategic goals. Learn how to plan for effective strategy execution.
Course Offerings
Accelerated Certificate Summit: Fall 2020
Take this course as part of an accelerated program to earn your Certificate in Corporate Citizenship Practice, combining the best aspects of self-paced online courses, live learning, and networking opportunities.
Certificate in Corporate Citizenship Practice
This is a required course to earn your Certificate in Corporate Citizenship Practice, which can help you develop in-depth knowledge, practical skills, and useful tools to implement innovative corporate citizenship programs.
Join us and learn:
> To utilize widely accepted business strategy models to plan, communicate, and execute corporate citizenship plans.
> To identify opportunities for corporate citizenship to support business strategy.
> To articulate clear programmatic goals that advance your company's business strategy and make outcomes meaningful to colleagues in terms of the metrics that are most important to them.
> How to reinforce the core values of your company and the very best aspects of your corporate culture.
> How organize for success and execute your strategy.
This course is for:
Professionals responsible for designing or managing a corporate citizenship program at any level, and professionals who seek to develop their strategy skills.
Is your company a member? Corporate members SAVE an average of 20% on Executive Education offerings.
Suggested prior knowledge and skills:
Completion of the Center course Corporate Citizenship 101 or a broad knowledge of Corporate Citizenship.
Professional credentials earned:
Tuition
> Member: $2130.00
> Non-Member: $2900.00
Enroll early for discounted rates! See Upcoming Offerings above for deadlines per course.
Related Bootcamps
Need to master a new skill? Short on time and budget? Bootcamps are 2.5-hour power sessions that include personalized expert instruction and interaction with corporate citizenship peers in a virtual classroom environment. Just $400/members and $500/non-members, with early bird discounts available!