Corporate Citizenship 101: Environmental, Social, and Governance Fundamentals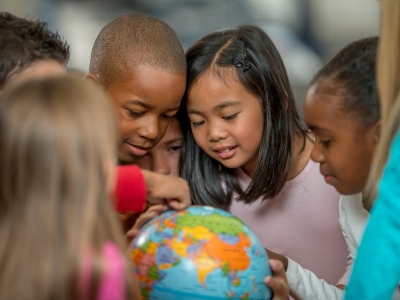 Are you new to the field of corporate citizenship? Are you partnering with CSR or sustainability colleagues, and seeking a better understanding of  the field's best practices? This introductory course will cover the primary concepts, ideas, and language of corporate citizenship, offering practical models and useful tools.  In it, you'll learn:
Fundamental principles, the scope of corporate citizenship, and the changing expectations of business in society.
Leading practices for aligning, developing, and implementing corporate citizenship through the use of strategy.
The key aspects and differences between essential reporting and standard frameworks including ISO, GRI, SASB, and CDP.
How to address key audiences and leadership with concise, consistent messages.
How to begin assessing programs and ensure desired outcomes and impacts.
Enrollment Options
Take This Course Online, Starting Today (Or Whenever You're Ready)!
This course is available in a fully-online, self-paced format. You can complete it at your desk, according to your schedule. Continue reading below for course content details, then click on the button that says "Register Here."
Module 1: Introduction to Corporate Citizenship and State of the World
Define corporate citizenship and review biggest challenges and opportunities globally
Activity: Discuss what you consider to be the greatest innovation
Module 2: Strategic Corporate Citizenship
The role of the corporation and integrating corporate citizenship into business strategy
Activity: How to deliver business value on business outcomes
Module 3: Stakeholder Engagement and Expectations | How to determine, prioritize, and engage with stakeholders on their issues
How to determine, prioritize, and engage with stakeholders on their issues
 Activity: Case study application from P&G, Target, and Volkswagen
Module 4: Governance
Explore corporate and corporate citizenship governance to determine the direction and process for decision making
Activity: Explore Ford Motor Company's governance
Module 5: Communications
Consider the effectiveness of messages and channels to engage internal and external audiences
Activity: Apply the principles of persuasion to your own communication
Module 6: Reporting Frameworks and Measurement
Learn a tool for planning for and measuring impact
Activity: Apply the logic model to a case study at SAP
Module 7: Program Alignment and Vision for the Future
Review alignment of corporate citizenship programs with the business and explore the portfolio approach to program management
Activity: Apply the learning and apply a portfolio approach
RECOMMENDATIONS
No prerequisites are required, but we suggest participants should have some familiarity with their employers' ESG programs and overall business strategy.
WHO IS THIS COURSE INTENDED FOR?
Professionals with corporate citizenship responsibilities with limited knowledge of corporate citizenship. This course is also helpful for individuals from other functional areas such as public and government affairs, public relations, marketing and communications who have direct contact with key company stakeholders and/or who work closely with their company's corporate citizenship function (e.g. public and government affairs, sustainability, corporate responsibility, public relations, marketing and communications).
Professional credentials earned:
5 certificate units toward a Certificate in Corporate Citizenship Practice. This is an elective course for a Certificate in Corporate Citizenship Practice.
Tuition:
Member: $2,130
Non-member: $2,900
Please note that course discounts may be available when you enroll in multiple courses at once, either idependently or as part of a Summit (in-person learning experience) registration. See the chart below. If you are considering take multiple courses, connect with our team to better understand your options.