Corporate Citizenship Communication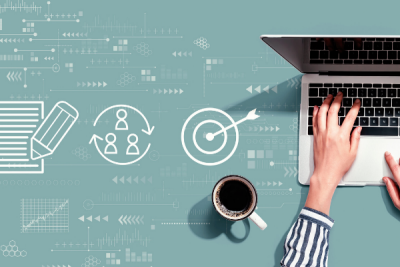 In a crowded communication landscape, how can you make sure your CSR messages cut through the clutter? Whether you are trying to increase program awareness among employees and potential volunteers, or developing an external campaign that calls customers or others to action, all corporate citizenship professionals need to craft persuasive, compelling messages. To that end, this course explores:
How to align your company's CSR message to your company's brand and marketing messages.
How to customize communications to engage different audiences and still maintain a cohesive message.
How to apply scientifically proven principles of psychology to improve the "stickiness" of your message, and to increase the likelihood that your audience will respond to your call to action.
Tools to increase employee participation in corporate citizenship programs and measure engagement.
Enrollment Options | Where & When You Can Take This Course

Take This Course Online, Starting Today (Or Whenever You're Ready)

This course is available in a fully-online, self-paced format. You can complete it at your desk, according to your schedule. Continue reading below for course content details, then use this button to enroll.

Take This Course In person, At the Spring 2024 Summit

This course may be offered at the 2024 Spring Summit, taking place in San Diego, CA. Read more about the in-person learning opportunity for this course (and others), by clicking below.

Request Help Deciding on the Format that's best for You

Options can be a wonderful thing... But sometimes you need more information to weigh them against one another. If you'd like to discuss how best to achieve your goals with this course and/or a CSR certification, please reach out.
COURSE STRUCTURE
Start and finish on your schedule: Courses take 15-17 hours, including video content and exercises.
Module 1: The World of Corporate Citizenship and Communications Context
Introduction to relevant context and communications landscape
Activity: Discussion and reflection on your company's role in society
Module 2: Vision
Build big ideas and ensure communications connect your work to the world people live in
Activity: Apply learning to a company case study
Module 3: Understanding your Audience
Gather information and direct communications purposefully
Activity: Discussion and build value for your corporate citizenship programs for different audiences
Module 4: Message Development
Identify the qualities of a great message and learn how to integrate the principles throughout your communications
Activity: Reflection and message drafting exercise
Module 5: Principles of Persuasion and Sticky Messages
How to make your communications persuasive and sticky
Activity: Improve communications by applying these principles
Module 6: Messengers and Channels
How to select the right channels and explore citizenship reporting
Activity: Discussion to evaluate a company example and evaluate a social report
Module 7: Message Discipline
Introduce a message discipline tool that will help communicators stay on message
Activity: Create a message triangle for a case study and your own company
Module 8: Crisis Communications
How to prepare ahead of time so you can react quickly in the event of a crisis
Activity: Case study and crisis preparation pre-work for your own company
This course is recommended for:

This program is designed for corporate citizenship professionals seeking to improve their internal and external communications and better coordinate with Communications, PR, and Marketing colleagues. This course is also helpful for Public Relations, Marketing, Communications or other roles that are responsible for the CSR/citizenship communications or those have direct contact with key company stakeholders. Content will be taught at a beginner level.
Suggested prior knowledge and skills:

Nothing is required, but for those new to the field, we suggest first completing the course Corporate Citizenship 101.
Tuition
» Member: $2130.00
» Non-Member: $2900.00
Please note that course discounts may be available when you enroll in multiple courses at once, either idependently or as part of a Summit (in-person learning experience) registration. See the chart below. If you are considering take multiple courses, connect with our team to better understand your options.

Interested in Taking This Course Online?
Register to begin the self-paced, online course.
Register Here