Announcing the Corporate Citizenship Innovation Awards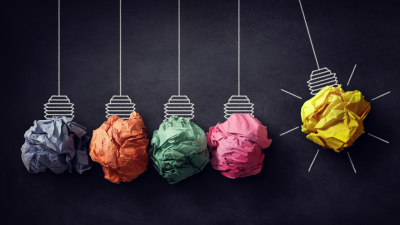 Together, corporate citizenship and innovation create a virtuous cycle. Firms with strong performance on environmental and social dimensions tend to be more innovative, and that culture of innovation can allow a company to serve society in new exciting ways.
It is in this spirit that the Boston College Center for Corporate Citizenship is pleased to announce the new Corporate Citizenship Innovation Awards, together with awards sponsor Weil, Gotschal & Manges. These awards honor and celebrate the achievements of forward-thinking companies and individuals that have applied the assets of their business to create positive social and/or environmental impacts.
Winners will be recognized at the 2022 International Corporate Citizenship Conference. Click here to learn more and register to attend.
Interested to apply? Eligible companies should submit by March 25, 2022. Click here for submission information and rules.
This is an opportunity for companies to showcase their successes and highlight their innovation leadership. Each year, BCCCC Innovation Awards winners will set new standards for creating value, contributing to communities, and improving lives. Companies may submit any CSR effort the nominee deems innovative in the following categories:
Social-Impact Change-Maker
Recognizes companies that have developed unique and differentiated approaches employing multiple company assets (i.e., more than one of the following—philanthropy, volunteering, expertise, know-how) with solutions to create positive social, environmental, and/or economic impact, and shared purpose in helping the world run better and improving people's lives.
Transformative Partnership
Recognizes corporate citizenship programs that result from dynamic partnerships with nonprofit ESG and community organizations. The nominated company should demonstrate that they have gone above and beyond to develop problem-solving and operational capacity within their partner organization while working in tandem to address an important social or environmental challenge.
Eco-Innovator
Recognizes a company that has marshalled the financial and human resources at its disposal to address an environmental issue affecting or relating to that company's core competencies. Innovations may occur within internal processes/programs, external products/efforts, or both. The company should demonstrate how the effort benefits specific aspects of the environment in tangible/measurable ways AND how it translates to broader global efforts.
Innovation amplifier
Recognizes a company that has elevated a social and/or environmental program or issue to ensure greater understanding by a wider array of stakeholders, and covers efforts such as corporate advocacy, strategic reporting, internal engagement, corporate communication efforts, and public policy engagement. Companies should outline which groups where integral to the effort's success as well as which audiences were targeted.
Does one of these categories remind you of a program or initiative you are working on? Click here to learn more about eligibility, judging criteria, and how to submit.