Trends in Community Involvement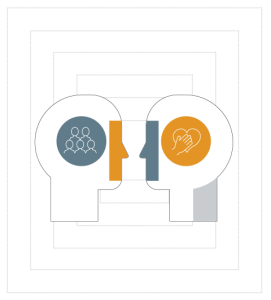 The Boston College Center for Corporate Citizenship has conducted The Corporate Community Involvement Study a dozen times since 1995, and most recently in 2015. While trends and the business context have evolved, one thing remains constant: Well-designed community involvement can deliver significant value to both business and society.
Community involvement includes corporate giving, employee workplace giving, and employee volunteering aspects of corporate citizenship. Consistent with previous studies, the majority of companies report that community involvement initiatives contribute to business success by enhancing reputation, helping to recruit and retain employees, and attracting customers—all of which have clear implications for financial performance. Companies value community involvement especially for its positive impact on employee engagement.
Employees Are the Engine that Powers Community Involvement
More than 80 percent of company respondents report that community involvement contributes to improving ability to recruit employees and reduce turnover.
Nearly two-thirds of companies measure the connection of employee participation in community involvement programs to creation of business value (up from just 27 percent a decade ago). Among those that measure today, 95 percent find a positive correlation between employee volunteering and higher employee engagement scores.
Nearly 90 percent of companies either offer an employee volunteer program or are developing one currently.
Eighty-four percent report that volunteer programs are managed by employees with community involvement objectives that are included in job descriptions.
Strategy and Measurement
Companies are designing and executing programs that align to business strategy and objectives—and they are tracking and measuring performance against goals. Nearly all (94 percent) of companies surveyed have a community involvement strategy or are in the process of setting one up, an increase from almost 84 percent a decade ago. Most companies (95 percent) track participation in employee volunteer programs and have done so for years.
More than half of companies surveyed are using or are in the process of mapping to the Sustainable Development Goals (SDGs) as an organizing framework for goal setting for their community involvement efforts.
Thirty-one percent of companies that have committed to the SDGs are tracking quantifiable contributions toward achieving those goals.
More Companies Are Measuring the Social Impact of Their Commitments
Among the companies that measure, more assess the social impact of their corporate giving efforts (40 percent) than employee volunteering (less than 20 percent).
Of companies that measure their corporate giving efforts, the percentage that report measuring the social impact of their giving increased from 13 percent in 2015 to 42 percent in the current study
Priorities Shift Slightly
For the first time since this study began, science, technology, engineering, and math (STEM) education—rather than K-12 education—is ranked by a majority of companies as the most prioritized focus of community involvement investment.
Disaster preparedness, response, and/or recovery is now included among the top five issues most likely to be addressed through community involvement efforts.
Of the 72 percent of companies that provide a workplace giving program dedicated to disaster relief, a majority also offer a match.
Opportunities for Further Alignment
More than 70 percent of companies involve senior management in investment decisions (i.e., which issues and programs to prioritize). Despite this:
There continues to be a gap between the issues that executives strongly agree their companies should be held responsible for and those that community involvement programs are working to address.
Fewer than 40 percent of companies report that they engage employees or other stakeholders—or conduct market research—to determine which social issues merit investment and how the issue should be approached.
Corporate Giving: Fewer Transactions, Larger Gifts
With increased demand for tracking the outcomes of community involvement efforts, companies are moving toward making fewer, but larger gifts, which can yield more information about impacts.
Companies are more likely to give directly from the company than through a foundation, with nearly all reporting that they give directly.
Fewer companies report that they have a foundation or are in the process of setting one up than previous years.
Those that give through a foundation give in larger amounts.
In the current study, 45 percent of companies have a foundation that administers some or all of their corporate giving or are in the process of setting one up. This is a decline from 2015, when one-half of companies had a foundation or were in the process of setting one up, and in 2011, when 53 percent had a foundation.
Fifty-eight percent of companies process 250 transactions or fewer each year.