Corporate Foundation and Board Governance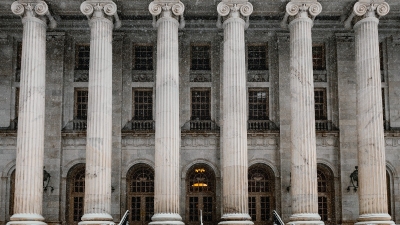 Ensure your corporate foundation is structured for success.
Foundations have long been an effective, popular vehicle for distributing corporate philanthropy; they enable companies to more easily give internationally, distribute scholarships and grants to individuals, and can be set up to endow corporate philanthropy to stabilize giving over time. Foundations are also administrative commitments which have legal and reputational ramifications for the company as well as the board of directors of the foundation.
In this mini-course, you will learn:
How to develop the documentation you need to establish and administer a foundation.
Proper roles and requirements of the foundation's board of directors.
Best-practice approaches to ensure that your foundation is set up to achieve its strategic objectives.
COURSE STRUCTURE
The Foundation and Board Governance course pack includes:
Two 1-Hour Webinars
Part 1: Corporate Foundation Board Member Basics
Part 2: Corporate Foundation Process Basics
These webinars will help new board members or corporate citizenship professionals get up to speed on the duties, required documentation, responsibilities (legal and reputational), processes, and activities of a foundation.
The Foundation and Board Member Resource Document
This contains template process and policy documents, including an example Foundation Charter, Articles of Incorporation, Conflict of Interest Policies, a glossary of important terms, and grant/gift guidelines. 
Access to Center Support
Our Canvas learning environment is fully supported and monitored by Center staff, who are available to answer questions and engage directly with course participants throughout their learning process.
A Network of Fellow Learners
Participants can post and respond to discussion questions with other course participants and get feedback from practitioners. 
---
Tuition
Member: $860
Non-Member: $1,025
OUR EXECUTIVE EDUCATION GOAL
All executive education courses with the Boston College Center for Corporate Citizenship are taught by CSR experts from a variety of backgrounds, informed by over 30 years of constantly updated research, trends, and insights. Now, with online courses, you can gain the same corporate citizenship knowledge and tools on your own, without leaving your office.
As in all of our executive education programs, our goal is to help you know more so that you can use the assets of your business to do more and achieve more with your corporate citizenship programs—accelerating the business value you create for your company and the social value you create for us all.