Corporate Citizenship Partnership Management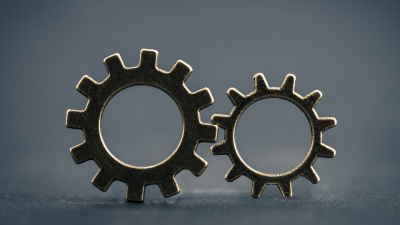 Are your corporate citizenship partnerships working well? Are your partner relationships easy to navigate? Are you achieving the desired impact? The most effective partnerships between corporations and NPOs bring together complementary skills and resources that enable partners to achieve together goals that neither could accomplish alone. This course will prepare you to:
Apply the principles of effective partnership.
Assess your existing portfolio of partnerships along a collaboration continuum.
Build relationships and structure effective agreements.
Implement agreements and make sure communications and program execution plans stay on track.
Find and interpret the financial metrics to aid decision making and evaluate performance of nonprofit partners.
(When all esle fails) "break up" with your partner.
Review and evaluate partnership effectiveness in order to improve or exit unproductive relationships.
Enrollment Options | Where & When You Can Take This Course

Take This Course Online, Starting Today (Or Whenever You're Ready)

This course is available in a fully-online, self-paced format. You can complete it at your desk, according to your schedule. Continue reading below for course content details, then use this button to enroll.

Take This Course In person, At the Fall 2023 Summit

This course may be offered at the 2023 Fall Summit, happening in Charlotte, NC, October 2-6, 2023. Learn more about the Summit as an in-person learning opportunity for this course (and others), by clicking below.

Request Help Deciding on the Format that's best for You

Options can be a wonderful thing... But sometimes you need more information to weigh them against one another. If you'd like to discuss how best to achieve your goals with this course and/or a CSR certification, please reach out.
Course Content: Preview the Specific Units or Modules Included in This Course
COURSE STRUCTURE
Start and finish on your schedule: Courses take 15-17 hours, including video content and exercises.
Module 1: Partnership Overview
Introduction to the goals and trajectory of the course
Activity: Case study analysis on the partnership between Clorox and the Sierra Club
Module 2: Partnership Strategy
The importance of having a citizenship strategy to forming a successful partnership
Activity: Micro Case Studies looking at citizenship and business strategy
Module 3: The Nonprofit Perspective
The Partnership from the Nonprofit's Perspective
Activity: Reflections on existing partnerships with nonprofits
Module 4: Should my Company Partner?
How to determine when your company should and should not form partnerships with nonprofits
Activity: Reflective worksheet on your company's existing partnerships
Module 5: Choosing a Partner
How to choose a good-fit partner
Activity: Reflections on what your company has to offer to potential partners and how to vet a potential partner
Module 6: Types of Partnerships
Overview of the types of partnerships
Activity: Map out the type of existing partnerships your company has or will have
Module 7: Setting your Partnership up for Success
Guidance on agreements and overcoming common partnership challenges
Activity: Review a sample memorandum of understanding and identify partnership challenges
Module 8: Negotiation
Build a key skill you'll need in effective partnership management to increase impact
Activity: Positions and interest preparation
Module 9: Assessing your Partnership
How to evaluate and assess your partnership to ensure progress and ensure you're achieving the goals you set forth
Activity: Assess potential future partners and determine your exit strategy
This course is recommended for:
Corporate citizenship, community involvement, and sustainability professionals who are developing and managing corporate citizenship partnerships. This course is also helpful for others actively engaged in the development or execution of partnerships.
Suggested prior knowledge and skills:
Nothing is required, but for those who are new to the field, we recommend first completing Corporate Citizenship 101 or Fundamentals of Employee Volunteer Programs.
Professional credentials earned:
5 certificate units toward a Certificate in Corporate Citizenship Practice. This is an elective course for a Certificate in Corporate Citizenship Practice.
Tuition:
Member: $2,130
Non-member: $2,900
Please note that course discounts may be available when you enroll in multiple courses at once, either idependently or as part of a Summit (in-person learning experience) registration. See the chart below. If you are considering take multiple courses, connect with our team to better understand your options.

Interested in Taking This Course Online?
Register to begin the self-paced, online course.
Register Here