Corporate Citizenship Partnership Management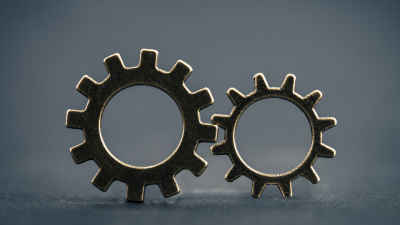 Are your corporate citizenship partnerships working well? Are your partner relationships easy to navigate? Does everyone understand their level of accountability? Are you achieving the impact you intend? The most effective partnerships between corporations and nonprofit organizations bring together complementary skills and resources that enable partners to achieve together goals that neither could accomplish alone.
Course Offerings
Accelerated Certificate Summit: Fall 2020
Take this course as part of an accelerated program to earn your Certificate in Corporate Citizenship Practice, combining the best aspects of self-paced online courses, live learning, and networking opportunities.
Elective Course | Certificate in Corporate Citizenship Practice
This is an elective course to earn your Certificate in Corporate Citizenship Practice, which can help you develop in-depth knowledge, practical skills, and useful tools to implement innovative corporate citizenship programs.
Join us and learn:
» To apply the principles of effective partnership.
» To assess your existing portfolio of partnerships along a collaboration continuum.
» Methods to build relationships and structure effective agreements.
» To implement agreements and make sure communications and program execution plans stay on track.
» Where to find—and how to interpret—the financial metrics to aid decision making and evaluate performance of nonprofit partners.
» What to do when all else fails and you need to "break up" with your partner.
» To review and evaluate partnership effectiveness in order to improve or exit unproductive relationships.
This course is for:
Corporate citizenship, community involvement, and sustainability professionals who are developing and managing corporate citizenship partnerships. This course is also helpful for others actively engaged in the development or execution of partnerships.
Is your company a member? Corporate members SAVE an average of 20% on Executive Education offerings.
Suggested prior knowledge and skills:
Professional credentials earned:
5 certificate units toward a Certificate in Corporate Citizenship Practice. This is an elective course for a Certificate in Corporate Citizenship Practice.
Tuition
» Member: $2130.00
» NonMember: $2900.00
Enroll early for discounted rates! See Upcoming Offerings above for deadlines per course.
Related Bootcamps
Need to master a new skill? Short on time and budget? Bootcamps are 2.5-hour power sessions that include personalized expert instruction and interaction with corporate citizenship peers in a virtual classroom environment. Just $400/members and $500/non-members, with early bird discounts available!
Bootcamp | Corporate Citizenship and Change Management
BOOTCAMP - Get your employees, senior leaders, and community partners on board. This session will guide participants through key change management processes, identifying the elements of a change management needed to generate sustained change and how to lead urgent and longer-term vision initiatives.
Bootcamp | Develop Successful Partnerships
BOOTCAMP - This session will provide an overview of a partnership assessment framework that provides tools to evaluate whether existing partner¬ships are meeting or exceeding expectations. Participants will be able to create partner assessment maps, based on key partnership criteria, to determine the relative strengths and weaknesses of a given partnership relationship.
Bootcamp | International Action and Cooperation for Progress
BOOTCAMP - In order to address complex global issues including climate change, human rights, and more, companies often turn to global frameworks and collaborations to accelerate progress. Join this session to learn more about the global landscape of ESG and the organizations and resources you can use as you plan your own company's programs today.