Movers, Shakers & Impact Makers: Businesses advocate with strong actions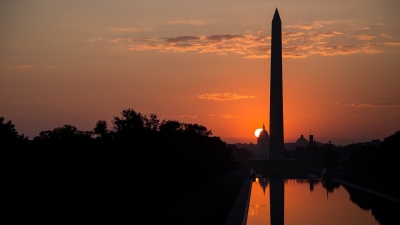 The member community convened by Boston College Center for Corporate Citizenship is one of a kind. The 500+ companies we serve each year around the globe are leaders in environmental, social, and governance action, and the thousands of individuals who make up this network are some of the best in the field!
---
Featured this week: Marie R. Sylla-Dixon, Raytheon Technologies; Blue Shield of California; Capital One; Delta Dental; Fiserv; ON Semiconductor; TJX Companies; Verizon; ViacomCBS; Blue Cross Blue Shield, Dow, FedEx, Microsoft, Morgan Stanley, Wells Fargo; Apple; General Mills, General Motors, Lam Research, MetLife, Merck & Co., Applied Materials; John Deere; National Grid
---
Members: Would you like your company to be featured in future posts? Fill out this Member News Form.
Here is how our members have been working to build better business and a better world:
Spotlight on You
Marie R. Sylla-Dixon has joined Raytheon Technologies as chief diversity officer (CDO). As CDO, Sylla-Dixon will be responsible for leading Raytheon Technologies' diversity, equity, and inclusion strategy. The role will integrate initiatives across the four pillars of talent management, community engagement, public policy and supplier diversity, and shape externally how the company shows up in its communities. "When diverse minds come together to advance innovation and business growth they propel the economic progress of communities around the world," said Sylla-Dixon. "I am excited to join Raytheon Technologies to drive the organization's diversity, equity, and inclusion strategy that will bring employees, partners and communities together to achieve enduring progress."
Job Postings
Blue Shield of California (Just added!)
Oakland, CA
Corporate Citizenship Specialist, Consultant
Capital One
McLean, Virginia
Grants Manager, Community Impact and Investing, Greater Washington
Delta Dental
San Francisco, CA
Foundation & CSR Program Manager
Fiserv (Just added!)
Alpharetta, GA
Director Communications, Diversity & Inclusion/Corporate Social Responsibility
TJX Companies
Framingham, MA
Senior Manager, Inclusion and Diversity
Verizon (Just added!)
New York, NY
Manager, ESG Data Analytics and Reporting
ViacomCBS
New York, NY
SVP, Corporate Communications
Member Companies in the News
Business advocacy continues to be a growing trend as companies made statements and followed through on pressing social justice issues:
In the wake of U.S. Capitol attacks many companies are halting political contributions, either to members of Congress who opposed the Electoral College certification or eliminating them altogether. Our member companies were among those barring PAC donations or reviewing their policies: Blue Cross Blue Shield, Dow, FedEx, Microsoft, Morgan Stanley, Wells Fargo
Apple announced its latest set of major donations as part of its $100 million initiative to help dismantle systemic barriers and promote racial equality for people of color—including a $25 million in support of Historically Black Colleges and Universities, the launch the Apple Developer Academy to support coding students in Detroit, and venture capital funding for Black and Brown founders.
Also, Newsweek released its second annual list of America's Most Responsible Companies. The companies on the list are in dozens of different industries and vary widely in size, but they share the values that should be prioritized. Member companies in the top 25 include Microsoft, General Mills, General Motors, Lam Research, MetLife, Merck & Co., and Applied Materials.
Finally, companies implemented eco-friendly innovations and partnerships using electric power:
General Motors announced a new business, BrightDrop, which will offer an ecosystem of electric first-to-last-mile products, software, and services to empower delivery and logistics companies to move goods more efficiently. These BrightDrop solutions are designed to help businesses lower costs, maximize productivity, improve employee safety and freight security, and support overall sustainability efforts.
John Deere, manufacturer of construction equipment, and National Grid, electricity, natural gas, and clean energy delivery company, will joint-test an electric backhoe concept. The John Deere developed, battery-powered, electric vehicle design—referred to as E-Power—will target the ease of operation and performance level of the diesel-powered Backhoe. The design is intended to provide substantially lower daily operating costs, lower jobsite noise, enhanced machine reliability, and zero tailpipe emissions. The partnership makes National Grid one of only two energy companies in the U.S. to add electric backhoes to their fleets.
Members on the Move
A very happy 10th Member Anniversary to longtime members, Edelman, The Hartford, and Hilton Worldwide!