WEBINAR: Key Findings from the 2023 Community Involvement Study
Oct 12, 2023
Webinar, News and Publications
Corporate Community Involvement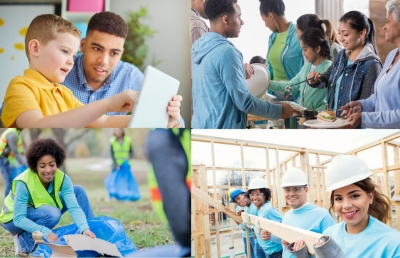 Rewatch as BCCCC presents the findings of its 2023 Community Involvement Study. This signature research report examines how companies are investing in community involvement efforts and how these efforts contribute to the financial success of the company. 
With speakers from TELUS and Ally, this webinar offers a unique opportunity to learn from industry leaders, experts, and corporate citizenship professionals featured in the study. Discover innovative strategies, gain valuable knowledge, and explore where the field of community involvement is heading in the coming years.
Rewatch the webinar here:
Find Upcoming Webinars and Other Online Events
Don't miss our next online event for corporate social responsibility professionals.
Browse Upcoming Events