Integrated Reporting: Connecting Environmental, Social, and Governance (ESG) Metrics to Overall Performance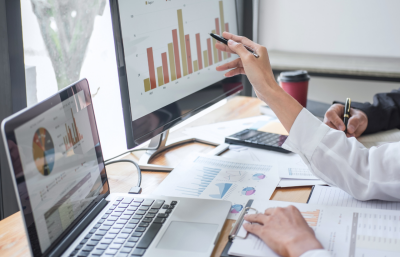 Is your company thinking of unifying your sustainability and business performance disclosure into one report? Not sure where to begin? Are you hoping to leverage an integrated report as a management tool that will help guide your company toward greater collaboration and better decision-making? If so, take this course and learn:
The evolution of the Integrated Reporting movement, as well as the benefits and limitations of adopting this approach.
How to employ integrated thinking about the fundamental concepts of value creation, the capitals, and the value creation process.
The guiding principles, content elements, and overall presentation of an integrated report.
Conditions required for successful implementation of Integrated Reporting, as well as possible barriers and how they may be overcome.
Various mechanisms that can enhance the credibility of and trust in your Integrated Report.
Take This Course Online, On Demand
You can enroll in this self-paced, online course today
Enroll Now
Course Content: Preview the Specific Units or Modules Included in This Course
COURSE STRUCTURE
Start and finish on your schedule: Courses take 15-17 hours, including video content and exercises.
Module 1: Introduction and Context
Overview of the Integrated Reporting Framework, the creation of the Value Reporting Foundation, and trends in corporate citizenship reporting
Activity: Identify trends in reporting requirements in the United States
Module 2: The Benefits of Integrated Reporting
Describe the benefits and challenges of Integrated Reporting, including advice for new adopters of the framework
Activity: Read about the impact of Integrated Reporting
Module 3: Value Creation
Define value creation in Integrated Reporting and dive deep into this concept using company examples
Activity: Read the Value Reporting Foundation background paper on value creation
Module 4: The Capitals
Identify the six capitals in the Integrated Reporting framework and define and apply them to corporate citizenship reporting
Activity: Read more about the capitals, choose the important capitals, and create a value creation process for your company
Module 5: Achieving Integrated Thinking
Learn about integrated thinking and how to overcome barriers to implanting integrated thinking at your company
Activity: Read more about integrated thinking, evaluate the application of integrated thinking, and analyze a company's Integrated Report
Module 6: The Guiding Principles
Interpret the seven guiding principles in Integrated Reporting and review company examples for utilization of the guiding principles
Activity: Read about preparing an Integrated Report and analyze a company's application of the guiding principles
Module 7: The Content Elements
Learn key concepts—including governance, risks and opportunities, strategy and resource allocation, and outlook—and how they work together in an Integrated Report
Activity: Evaluate reports in relation to the content elements
Module 8: The Integrated Report
Compare and contrast examples of Integrated Reporting from different industries
Activity: Read about how to prepare your first integrated report
Module 9: Annual Preparation
Explain how to effectively manage, change, and breakdown barriers to successfully implement Integrated Reporting each reporting cycle
Activity: Review your learning, read about report assurance, and draft a presentation for senior management on Integrated Reporting
This course is recommended for:

Corporate citizenship, CSR, ESG, and sustainability professionals seeking to explore or implement Integrated Reporting at any level.
Suggested prior knowledge and skills:

Completion of a Center course including GRI Standards for Reporting or Corporate Citizenship Strategy. Possesses a familiarity with employer's business and citizenship strategy and an understanding of the company's existing reporting processes and procedures. Prior GRI experience will greatly accelerate learning.
Professional credentials earned:
4 certificate units toward either a Certificate in Corporate Citizenship Practice or a Certificate in Corporate Citizenship and Sustainability Reporting. This is an elective course for a Certificate in Corporate Citizenship Practice and a required course for a Certificate in Corporate Citizenship and Sustainability Reporting.
Tuition
» Member: $1,350.00
» Non-Member: $1,550.00
Please note that rates for this course are slighter lower than those of a typical course. Additional discounts may be available when you enroll in multiple courses at once, either idependently or as part of a Summit (in-person learning experience) registration. See the chart below. If you are considering take multiple courses, connect with our team to better understand your options.