Environmental Sustainability 101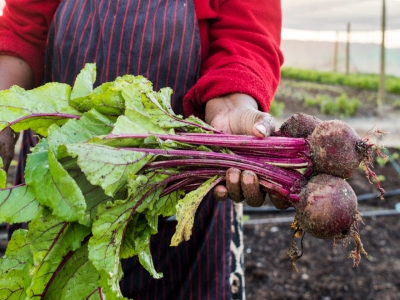 Environmental sustainability is a critical component of corporate citizenship strategy and an increasingly important business priority. Companies that assess, manage, and communicate their environmental performance reduce risk, identify cost savings, and improve performance. They also mitigate their impacts on local communities and the planet. Today's businesses can positively differentiate themselves by developing commitments to managing natural resources that make business and environmental sense. This course provides an overview of concepts, tools, and resources that can get you started.

Join us and learn:
What sustainability means for companies of all sizes and industries.
The principles and leading practices of natural resource management.
The regulatory and societal expectations of companies' sustainability programs.
The global, national, and regional agreements, actions, and frameworks for sustainability measurement and reporting and how can they be implemented.
How to set data-driven and science-based environmental targets.
The trends that are shaping environmental sustainability including natural capital, biomimicry, and resiliency.
This course is for:
This course is designed for professionals with corporate citizenship responsibilities who wish to develop a solid foundation of knowledge in a sustainability space or who want to refresh their knowledge. This course is also helpful for individuals from other functional areas such as public and government affairs, public relations, marketing and communications who have direct contact with key company stakeholders and/or who work closely with their company's community involvement function (e.g. public and government affairs, sustainability, corporate responsibility, public relations, marketing and communications).
Is your company a member? Corporate members SAVE an average of 20% on Executive Education offerings.
Suggested prior knowledge and skills:
Completion of the Center course Corporate Citizenship 101 or a broad knowledge of Corporate Citizenship.
Professional credentials earned:
4 certificate units toward a Certificate in Corporate Citizenship Practice and 1.2 Continuing Education Units (CEUs). This is an elective course for a Certificate in Corporate Citizenship Practice.
Tuition
Member: $1710.00
Non-Member: $2050.00
Enroll early for discounted rates! See Upcoming Offerings above for deadlines per course.