Corporate Giving: Maximizing Effectiveness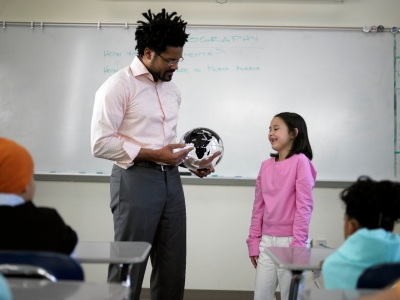 Corporate giving is expected by customers, employees, and the communities in which companies operate globally. Is your corporate giving strategy delivering all of the business and social value it could? Join this course and learn how to assess where your philanthropic investments can have the most positive impact—both in the company and in the community. You'll also learn how to:
Design your company's giving strategy to align with company business priorities.
Address common corporate giving challenges (e.g. regulations, compliance, and international giving.)
Determine the right portfolio mix for your company.
Align your employee giving and volunteer programs with your overall giving.
Stay abreast of the latest trends, including collective impact, cause-marketing, and crowd-sourcing.
Select and evaluate partners who will accelerate achievement of your impact goals.
Measure the outcomes and impacts of your philanthropic investments.
Enrollment Options | Where & When You Can Take This Course

Take This Course Online, Starting Today (Or Whenever You're Ready)

This course is available in a fully-online, self-paced format. You can complete it at your desk, according to your schedule. Continue reading below for course content details, then use this button to enroll.

Take This Course In person, At the Spring 2024 Summit

This course may be offered at the 2024 Spring Summit, taking place in San Diego, CA, at the Rancho Bernardo Inn. Read more about the in-person learning opportunity for this course (and others), by clicking below.

Request Help Deciding on the Format that's best for You

Options can be a wonderful thing... But sometimes you need more information to weigh them against one another. If you'd like to discuss how best to achieve your goals with this course and/or a CSR certification, please reach out.
Take This Course Online, On Demand
You can enroll in this self-paced, online course today
Enroll Now
Course Content: Preview the Specific Units or Modules Included in This Course
COURSE STRUCTURE
Start and finish on your schedule: Courses take 15-17 hours, including video content and exercises.
Module 1: Corporate Citizenship and Giving Context
Gain knowledge in the long history of corporate giving and how it has been closely tied with current events and sentiments of the time
Activity: reflect on your company's role
Module 2: Trends in Corporate Giving
Dive into trends in the corporate giving space, from connecting to the business to propelling social change
Activity: reflect on your own role within your company
Module 3: Value Creation & Corporate Giving Strategy
Review principles of strategy to provide a framework for a corporate giving strategy
Follow the value creation pathways to deepen understanding and inform decision-making
Activity: develop your giving strategy and business strategy
Module 4: Achieving Impact, Logic Model, and Theory of Action
Introduce the Logic Model tool that will aid planning programs and measurement of success
Activity: complete a Logic Model for a case study example
Module 5: Giving Methods
Discover the many ways a company can give through review of real-life company examples
Activity: identify corporate giving benchmarks
Module 6: Managing Corporate Giving Programs
Recognize the skills needed to manage a corporate giving portfolio, including budgeting, negotiation, and relationship management
Activity: embark on a scavenger hunt
Module 7: Partnership & Collective Impact
Maximize reach and value through the exploration of partnerships and collective impact
Unearth partnership principles that will ensure that both parties are benefitting from a strategic partnership
Activity: build a map to aid in assessment of partnerships
Module 8: Giving Portfolio
Build a giving portfolio to understand and review the complete scope of giving efforts
Activity: map your giving portfolio
Module 9: Communicating Impact
Provides methods and resources for communicating to various audiences regarding corporate giving
Activity: reflection on effective communication
This course is recommended for:

Professionals with direct corporate giving and/or foundation responsibilities. This course is also helpful for individuals who have direct contact with key company stakeholders and/or who work closely with their company's corporate giving function (e.g. public and government affairs, sustainability, corporate responsibility, public relations, marketing and communications).
Suggested prior knowledge and skills:

Completion of the Center course Corporate Citizenship 101 or a broad knowledge of Corporate Citizenship.
Professional credentials earned:
5 certificate units toward a Certificate in Corporate Citizenship Practice. This an elective course for a Certificate in Corporate Citizenship Practice.


Tuition
» Member: $2130.00
» Non-Member: $2900.00
Please note that course discounts may be available when you enroll in multiple courses at once, either idependently or as part of a Summit (in-person learning experience) registration. See the chart below. If you are considering take multiple courses, connect with our team to better understand your options.