Companies celebrate Hispanic Heritage Month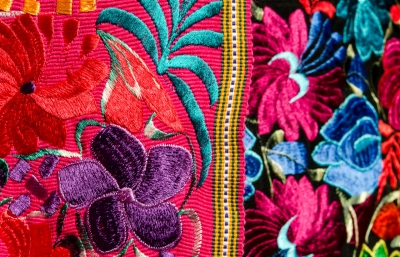 Featured this week: Jenna Dillenback Broach, Federal Reserve Bank of Dallas; Sheila Enriquez, Rachael Gibson, and Farrell Calabrese, Crowe LLP; Maria Bartolome Winans, Kyndryl; Cisco; Point32Health; TD Bank; Royal Bank of Canada; BMO; Liberty Mutual Insurance; Nike; TELUS; ManPowerGroup; Dow; Orlando Health; Cooley LLP; Enel North America; Mohawk Fine Paper
The member community convened by the Boston College Center for Corporate Citizenship is one of a kind. The 500+ companies we serve each year around the globe are leaders in environmental, social, and governance action, and the thousands of individuals who make up this network are some of the best in the field!
Members: Would you like your company to be featured in future posts? Fill out this Member News Form.
Here is how our members have been working to build better business and a better world:
Spotlight on You
Maria Bartolome Winans, chief marketing officer at Kyndryl, shared a celebratory post to kick off Hispanic Heritage Month, highlighting both her heritage as a proud Latina and the common thread of uniqueness we share globally. "It's all about the people," Bartolome Winans wrote. "We say it often here at Kyndryl, but it's true. People create progress. And people create progress because of the strength they find in being different."
Jenna Dillenback Broach was promoted to senior social impact program manager at the Federal Reserve Bank of Dallas. "I look forward to leading our community leadership efforts and actions as social, economic and environmental stewards," Jenna shared in a LinkedIn post. "Many thanks to my phenomenal leadership team for trusting me and my vision, my colleagues for their unwavering support and my mentors for their guidance."
Crowe announced it has appointed Sheila Enriquez to the position of chief diversity, equity and inclusion officer. The firm also announced the addition of two new leaders that will further bolster the firm's efforts related to DE&I, purpose and sustainability – Rachael Gibson as deputy chief – firmwide leader of DE&I, and Farrell Calabrese to the newly created role of purpose and sustainability leader. "DE&I and sustainability are firm priorities and critical elements of our strategy. They are also core parts of our DNA," said Crowe CEO Mark Baer. "Championing DE&I and sustainability is more than just the right thing to do. Our people, clients and the market demand it. It aligns with our values and makes us a better firm. We are all stewards of the firm and under Sheila's leadership, with Rachael and Farrell, we're confident that together we will drive the necessary momentum towards our goals."
Member Job Postings
Boston College Center for Corporate Citizenship
Chestnut Hill, MA
Associate Director, Content & Knowledge Management
Member Services Associate
Crowe
Various Locations
ESG Internal Audit Manager
Delta Air Lines
Atlanta, GA
Sustainable Travel Experience Program Manager, Global Sustainability
Estee Lauder
New York, NY
Manager, Equity, Philanthropic Partnerships
FactSet
Norwalk, CT or New York, NY
Manager, Corporate Sustainability
Federal Reserve Bank of Dallas (JUST ADDED!)
Dallas or Houston, TX
Outreach Specialist II

Morgan Stanley (JUST ADDED!)
New York, NY
Climate & Net Zero Implementation Specialist
Nike (JUST ADDED!)
Beaverton, OR
Global Director Purpose Communications DEI
Royal Caribbean Group
Miami, FL
Senior Specialist, ESG Comms
Thermo Fisher Scientific
Waltham MA, Carlsbad CA, or Washington DC
CSR Associate
Member Companies in the News
Each year, UPS observes Hispanic Heritage Month from mid-September through mid-October. The month-long celebration recognizes the contributions and influence of Hispanic Americans to the history, culture and achievements of the U.S. But this year also marks the 10-year anniversary of Crecer, UPS' Hispanic/Latino Business Resource Group (BRG). Over the past decade, Crecer has uplifted Hispanic/Latino UPSers through talent development, customer growth and global connections. Today, UPS counts over 1,200 BRG members across 17 international chapters. "The BRG is a common place to gather and educate ourselves about other cultures," said Carlos Huezo, an industrial engineer and Crecer member. "It teaches us that while we're all UPSers, diversity is what makes us unique."
Point32Health Foundation recently announced 10 new grants, totaling over $500,000, to support priorities identified by its community. The grants improve access to healthy food and advance healthy aging in places where disinvestment, systemic racism, and barriers to access have prevailed. "We are committed to food justice and healthy aging. People of all ages should have access to healthy, affordable, culturally appropriate food and the support services they need to thrive," said Nora Moreno Cargie, president of Point32Health Foundation and vice president of Corporate Citizenship at Point32Health. "We are supporting both long-term initiatives promoting equitable systems and short-term efforts responding to urgent needs."
After fatal and record-breaking floods and landslides, one-third of Pakistan remains under water. More than 1,000 people have died, and tens of millions have been displaced. TD Bank, the Royal Bank of Canada, and BMO have joined other Canadian banks to support relief efforts in Pakistan led by the Red Cross and Red Crescent. The banks donated a combined total of $380,000 to the Canadian Red Cross's Pakistan Floods Appeal and are encouraging customers and employees to contribute to relief and recovery efforts as well.
ManpowerGroup's latest ESG Report, Working to Change the World, details the company's commitment to shaping a more sustainable, resilient future for all. Manpower measures progress against three pillars: how it cares for the Planet, amplifies impact on People & Prosperity, and adheres to strong Principles of Governance with new awareness and urgency. "ESG is neither a bolt-on, an outcome, a nice to have or a fad. It's a journey, in good times and during challenges, and the only way of doing business to create broader shared value for all," wrote Ruth Harper, chief communications & sustainability officer. "This is how we can be Creators of Talent at Scale, making Meaningful Work, Work for All, and making life better for the many, not just the few."
Dow recently announced its partnership with the French recycling company Valoregen as part of its efforts to invest in innovative recycling solutions, accelerate circularity, and reduce plastic waste. The two will collaborate on the construction of the largest single hybrid recycling site in France, where they hope to form a unique ecosystem that can recycle all forms of plastic waste in one place. Doing so will not only increase energy efficiency but also decrease the carbon emissions generated by the transportation of waste products during the recycling process.
TELUS teams filled and distributed 17,000 backpacks with school supplies for Canadian youth and families in need as part of the #KitsForKids program.
The Cisco Disability Awareness Network are starting their focus on #Steptember. A core team will be taking 10,000 steps a day to raise funds for people with cerebral palsy, aiming to help them live their best lives.
Members on the Move
Welcome new Center members, Cooley LLP, Enel North America, Mohawk Fine Paper, and Orlando Health!
Members from Cedars Sinai, Capital Power, Natixis Global Asset Management, and more have been asking and answering questions in the newly redesigned BCCCC Online Member Community! Members can jump in right now on these recent conversations: