Innovative, impactful, and measurable solutions for a changing world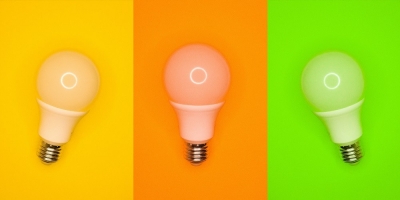 Featured this week: Barjouth Aguilar Ayala, Flex; Paul Taylor, PwC; Crowe; Erie Insurance; Fannie Mae; Kyndryl; Morgan Stanley; Onsemi; Philip Morris International; Prudential; Regeneron; Tanger Outlets; Vanguard; Marvin R. Ellison, Lowe's; Alan Schnitzer, The Travelers Companies; Berkshire Bank; Donmonique Chambliss, Merck; PNC Bank; TD Bank; Walt Disney Company; Coastal Community Bank; First West Credit Union
The member community convened by the Boston College Center for Corporate Citizenship is one of a kind. The 500+ companies we serve each year around the globe are leaders in environmental, social, and governance action, and the thousands of individuals who make up this network are some of the best in the field!
Members: Would you like your company to be featured in future posts? Fill out this Member News Form.
Here is how our members have been working to build better business and a better world:
Spotlight on You
Barjouth Aguilar Ayala, head of global sustainability program and foundation officer, Flex, posted on LinkedIn from the 2022 Manufacturing Leadership Council's Awards Gala. Evident from her smiling photo, Aguilar was honored to accept Flex's Manufacturing Leadership Awards, including in the sustainability and circular economy category. "I'm incredibly proud to be a part of the Flex team," said Aguilar. "This recognition pays tribute to the efforts and contributions of 170,000 Flex team members around the world, who build great products for our customers that improve people's lives every day."
Paul Taylor has been promoted to sustainability manager at PwC. Taylor previously held the role of sustainability senior associate at the company. Congratulations!
Member Job Postings
Boston College Center for Corporate Citizenship
Chestnut Hill, MA
Director, Executive Education & Advisory Products
Assistant Director, Corporate Sponsorships
Senior Writer/Production Manager
Crowe
Various Locations
ESG Internal Audit Manager
Erie Insurance
Erie, PA
Director, Diversity, Equity & Inclusion
Morgan Stanley
New York, NY
Community Affairs Program Coordinator
Philip Morris International (JUST ADDED!)
Stamford, CT
Community Relations Specialist
Prudential
Various Locations
Director, Sustainability, External Affairs
Regeneron
Tarrytown, NY
Associate Director, Corporate Responsibility - ESG Reporting and Engagement
Vanguard
Malvern, PA / hybrid
Program Officer, Community Stewardship
Member Companies in the News.
Congratulations to the member companies that released ESG reports! Please join us in celebrating their milestones:
· Lowe's published its 2021 Corporate Responsibility Report, which highlights the company's achievements and progress toward its goals in people and communities, product sustainability, and operational excellence. The company met its 2025 greenhouse gas emissions reduction goal four years early, reducing Scope 1 and 2 emissions by 42% since 2016. Additionally, the company's 100 Hometowns initiative saw more than 1,850 Lowe's associates volunteering and accumulating nearly 12,000 volunteer hours. "I firmly believe that it is not possible for a company to be great unless it is also a great corporate citizen," said Lowe's Chairman, President, and CEO Marvin R. Ellison.
· The Travelers Companies, Inc. released its 2021 Sustainability Report, which provides details about the company's strategy for generating shareholder value and its environmental, social, and governance initiatives. The company reduced its Scope 1 and 2 emissions by 60% over the past decade, and in 2021, it announced its commitment to becoming carbon neutral across its operations by 2030. In addition, Travelers and the Travelers Foundation have contributed more than $228 million to nonprofit organizations over the past decade. "In 2021, despite the ongoing challenges of the global pandemic, we continued to deliver the risk management products and services our customers need to live their lives and run their businesses," said Travelers Chairman and CEO Alan Schnitzer. "Our years of experience prepared us for this moment, and we're building upon that foundation to sustain our success for the future."
We are also pleased to share the following CSR news from the BCCCC member network:
Berkshire Bank is the first public U.S. community bank holding company with under $150 billion in total assets to issue a Sustainability Bond. The company will put an amount equal to the net proceeds to towards financing or refinancing new or existing social and environmental projects that align with its Sustainable Financing Framework. The framework—which has been verified as in compliance with International Capital Market Association's (ICMA) Sustainability Bond Guidelines 2021, Green Bond Principles 2021, and Social Bond Principles 2021—outlines categories of projects that the company is willing to support. This includes renewable electricity generation, affordable housing, and financial inclusion and access, among others.
Merck's STEM Hub for Industry Networking and Exchange (SHINE) is supporting the next generation of diverse experts in the pharmaceutical and biotech industries by connecting underrepresented students with mentors. In 2021, the program's pilot class included over 180 students from more than 33 schools, many of which were historically Black colleges and universities (HBCUs). Many of the students obtained internships and job opportunities, and 76% of the students and mentors stayed connected after the program ended. The second cohort included over 275 students from more than 80 schools with approximately 25 companies participating, according to SHINE Program Coordinator Donmonique Chambliss.
PNC Bank recently announced a long-term agreement with Constellation, a clean energy company based in the U.S. The agreement will help PNC power nearly 50% of its legacy operations in Pennsylvania, Ohio, Maryland, New Jersey, Delaware, Washington D.C., and parts of Illinois with renewable energy. The company will obtain approximately 148 million kilowatt hours of energy per year from the agreement with Constellation and will match that energy with Green-e® Energy Certified Renewable Energy Certificates sourced from other renewable facilities located throughout the U.S. The agreement will help PNC Bank reduce its carbon footprint by more than 55,000 metric tons annually.
TD Bank's TD Ready Challenge is the company's annual North American initiative, which has ten $1 million grants available to organizations developing innovative, impactful, and measurable solutions for a changing world. This signature program created by TD is a key component to delivering on the bank's corporate citizenship platform, the TD Ready Commitment. In its fifth year, eligible non-profits and community organizations can apply for grants of CAD$1 million for Canadian-based organizations and USD$1 million for U.S.-based organizations.
Walt Disney Company announced a new Disney Storytellers Fund at Howard University, an HBCU, aimed at creating opportunities for historically underrepresented students to launch careers in media and entertainment. The fund will provide stipends over a five-year period for student projects focused on storytelling in a variety of forms, including animation, digital design, gaming, journalism, live-action, performing arts, product design, visual design, virtual reality, and more. The company will also connect students with speakers, mentors, and internships to support skills development.
Members on the Move
Members from Coastal Community Bank, First West Credit Union, and more have been asking and answering questions in the newly redesigned BCCCC Online Member Community! Here are some recent conversations that members can jump in on right now:
Learn more about joining these members, along with more than 500 companies we serve each year in the Boston College Center for Corporate Citizenship member community: Member Benefits.