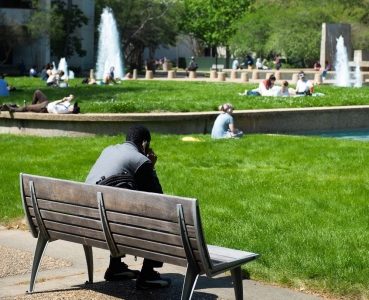 Featured this week: Featured this week: Meredith Moore, Weil, Gotshal and Manges; Megan Trotter, Zendesk; Jen Ughetta and Melanie Foley, Liberty Mutual Insurance; Laura Kohler, Kohler Co.; Crowe; Erie Insurance; Fannie Mae; Kyndryl; Onsemi; Prudential; Regeneron; Tanger Outlets; Vanguard; FedEx; David Kenny, Nielsen; Michele Parmelee and Emma Codd, Deloitte; SAIC; Bradley Knox, Aflac; Marty Vanderploeg, Workiva; Fidelity Investments, Finish Line, Accenture, Adobe, Alcoa, Apple Inc., Applied Materials Inc., AvalonBay Communities, Baxter International Inc., CBRE, CIGNA, Cisco Systems, Inc., CMS Energy Corporation, CSX Corporation, DuPont, Freeport-McMoRan Inc., General Motors Company, Hilton Worldwide, Merck & Co. Inc., Microsoft Corporation, Nielsen, Nike Inc., onsemi, PSEG, S&P Global, Target Corporation, The Clorox Company, The Estee Lauder Companies Inc., The Hartford, Trane Technologies, Verizon Communications Inc., Walgreens, Wells Fargo, Yum! Brands, Inc.
The member community convened by the Boston College Center for Corporate Citizenship is one of a kind. The 500+ companies we serve each year around the globe are leaders in environmental, social, and governance action, and the thousands of individuals who make up this network are some of the best in the field!
Members: Would you like your company to be featured in future posts? Fill out this Member News Form.
Here is how our members have been working to build better business and a better world:
Spotlight on You
Meredith Moore, director, global diversity, equity, and inclusion at Weil, Gotshal and Manges, shared her firm's publication "Racial Justice and Equity: A Year of Purposeful Investment," which demonstrates how the firm has expanded and deepened efforts since its most recent report one year ago. "For Juneteenth this year, it is heartening to see it further entrenched as an official holiday and more broadly recognized. On the other hand, it feels more disconnected to both the history and the urgent need in the present to address racism," said Moore. "I am heartened that my firm hasn't lost focus over the past two years on the continuing the long, hard work to strive for racial justice and equity. This is a time for us to take stock of what worked and what we need to do to accelerate progress."
Megan Trotter, vice president, social impact at Zendesk, shared on LinkedIn that her company's Tech for Good program is giving away multiple awards to a number of organizations that seek to make a tangible difference in one of the Zendesk Foundation's impact areas. The company plans to give away $500,000 in grants and software to organizations that foster community for vulnerable populations, promote resilience through crises, and create career pathways in tech.
Jen Ughetta will become Liberty Mutual Insurance's first ever chief people officer, effective July 2022. Ughetta's appointment comes in tandem with Melanie Foley's appointment as executive vice president and chief administration officer. Ughetta, who will continue to report to Foley, has been at the company since 2018. In her new role as CPO, she will have responsibility for all talent-focused teams across the enterprise, including talent acquisition, total rewards, employee relations, leadership learning and talent, and the business-embedded talent advisor communities, among other areas of focus. "Jen is a proven leader dedicated to upholding our identity and values and empowering employees to bring their full selves to the workplace," said Foley. "I'm confident she will continue making an important impact on our company in her new position as we further establish Liberty Mutual as an employer of choice in the marketplace."
Laura Kohler, senior vice president, human resources, stewardship and sustainability, Kohler Co., was a guest speaker at the first-ever live recording of NYCxDESIGN's The Mic podcast with special talk series "The Responsibility of Design." Kohler and others spoke on topics such as design for the environment, well-being, and community. "We're operating at nexus between the manufacturing, design, and architecture communities, and we have this opportunity to combine our skill sets to really lift people's lives," said Kohler. "We know that we as manufacturers have to bring the 'why' and the 'what' to the design and architecture community, so they can help the end user make great selections."
Faith Taylor, global sustainability officer at Kyndryl, delivered a keynote presentation at the UnisonSteadfast Independence Day Conference on "Why we need a path to Net Zero." See her post on LinkedIn.
Member Job Postings
Crowe
Various Locations
ESG Internal Audit Manager
Erie Insurance
Erie, PA
Director, Diversity, Equity & Inclusion
Fannie Mae
Washington, DC / remote work optional
ESG Reporting Senior Associate
Kyndryl
Remote
Climate Change & Environmental Leader (JUST ADDED!)
New York, NY
ESG Business Development Project Manager
Northrop Grumman
Redondo Beach, CA / Hybrid
Corporate Citizenship Representative (Sr Principal Level)
Onsemi
Phoenix, AZ or Remote
Energy and Sustainability, Senior Manager
Prudential
Various Locations
Director, Sustainability, External Affairs
Regeneron
Tarrytown, NY
Associate Director, Corporate Responsibility - ESG Reporting and Engagement
Vanguard
Malvern, PA / hybrid
Program Officer, Community Stewardship
Member Companies in the News
FedEx team members jumped into action after wildfires devastated woodlands in Greece. Eighty colleagues volunteered to plant 400 trees in Athens. Their work was part of FedEx Cares' broader collaboration with non-profit organizations such as Arbor Day Foundation and We4all to plant a total of 3,000 trees in Athens and on Evia island. FedEx teams and employees have concentrated their efforts and dedication to helping counter the effects of climate change given the increasing threat of global warming, intense heatwaves, and frequent fires.
Nielsen recently released its 2022 ESG Report. The report details the ways in which the company has committed to advancing media equity, building diverse leadership, and reducing its environmental impact. The company also details its 2024 goals, such as achieving 46% of women represented in global leadership, ensuring that every eligible employee is held accountable to complete required privacy training, and increasing employee participation in community-oriented programs to 30%. "As we prepare to celebrate our 100th year in business next year, I am energized by the bright future that awaits," said David Kenny, CEO, Nielsen. "We remain committed to innovation and measurement integrity in ESG as we bring the industry forward to capture and reflect the changing face of the audience at large."
Deloitte has published LGBT+ Inclusion @ Work: A Global Outlook, the results from a survey of 600 members of the LGBT+ community currently in employment across a range of sectors and geographies. The research finds that the majority of LGBT+ employees surveyed reported that their employers have incorporated LGBT+ inclusion as part of their talent or inclusion priorities—and they say that this is having a positive impact. "We hope that this research will help organizations better understand the positive impact that focusing on LGBT+ inclusion can have and the most impactful steps that can be taken to create and maintain a truly LGBT+ inclusive culture where everyone can thrive," said Michele Parmelee, deputy CEO and chief people and purpose officer, Deloitte Global, and Emma Codd, global inclusion leader, Deloitte Global, in a joint letter to introduce the report.
SAIC celebrated its Equality Alliance Employee Resource Group (ERG) as a champion for SAIC's lesbian, gay, bisexual, transgender, queer, and other employees, raising LGBTQ+ awareness and promoting equality and understanding. Driven by the ERG's mission to support the well-being of the communities SAIC serves, Equity Alliance members act as responsible corporate citizens and help ensure that the company continues to be a great place to work for LGBTQ+ equality. Through the Equality Alliance, SAIC sponsors, volunteers, and supports employee activities at a host of regional Pride celebrations. The SAIC Equality Alliance also actively works to ensure that SAIC's corporate practices and policies reflect the ERG's commitment to our LGBTQ+ workforce, and has helped the company raise enough money to donate over 20 million meals to people in need since 2013 through its partnership with Feeding America.
Aflac announced that the company has made a $100,000 contribution to Children's National Hospital to be used for research and treatment of sickle cell disease, as part of its ongoing commitment to children and families facing sickle cell. "Aflac's contribution will help Children's National Hospital conduct groundbreaking research that we hope will someday lead to a universal cure for this terrible disease, with which 1 out of 365 African Americans are born," Aflac Senior Vice President of Federal Relations Bradley Knox said. Aflac also welcomed children with sickle cell disease and their families to an exciting day of baseball at Nationals Park in Washington, D.C., as the hometown Washington Nationals took on the Philadelphia Phillies.
Workiva Inc. announced its praise for U.S. Senators Mark Warner (D-VA) and Mike Crapo (R-ID) for their introduction of the Financial Data Transparency Act (S.4295) in the 117th Congress. The Financial Data Transparency Act (FDTA) would direct eight major U.S. financial regulatory agencies to adopt uniform, machine-readable data standards for the information they are already required to collect from regulated entities. This proposal complements other legislative efforts to transform government data into open, smart, searchable, and downloadable formats without proprietary restrictions. "At a time when bipartisan support for issues is hard to come by, the Financial Data Transparency Act demonstrates that innovation and capital market efficiency are areas for agreement," said Workiva Inc. CEO Marty Vanderploeg. "With the technology available to our financial regulatory agencies today, this legislation is a game-changer, ensuring consistency and transparency across the board."
Please join us in congratulating the Center members recognized on 3BL Media's 2022 100 Best Corporate Citizens list:
Accenture, Adobe, Alcoa, Apple Inc., Applied Materials Inc., AvalonBay Communities, Baxter International Inc., CBRE, CIGNA, Cisco Systems, Inc., CMS Energy Corporation, CSX Corporation, DuPont, Freeport-McMoRan Inc., General Motors Company, Hilton Worldwide, Merck & Co. Inc., Microsoft Corporation, Nielsen, Nike Inc., onsemi, PSEG, S&P Global, Target Corporation, The Clorox Company, The Estee Lauder Companies Inc., The Hartford, Trane Technologies, Verizon Communications Inc., Walgreens, Wells Fargo, Yum! Brands, Inc.
Members on the Move
Members from Fidelity Investments, Finish Line, Vanguard, and more have been asking questions in the newly redesigned BCCCC Online Member Community! Here are some recent conversations that members can jump in on right now:
·        Functional & Foundation Leadership Structures
·        Holiday & Annual Giving Campaigns
·        Review Grant Application process
Learn more about joining these members, along with more than 500 companies we serve each year in the Boston College Center for Corporate Citizenship member community: Member Benefits.