How's your ESG data? Ensuring accuracy and new reports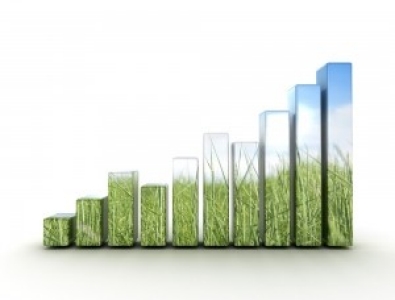 Featured this week: Kyra Whitten, Flex; Nikita T. Mitchell, Cisco; Crowe; Erie Insurance; Kyndryl; Onsemi; Prudential; RGA Reinsurance Company; Tanger Outlets; Blackbaud; Dana Beckman, Bread Financial; Liberty Mutual; Blue Cross Blue Shield of Louisiana; Dominion Energy; Franklin Templeton; Nestlé; T. Rowe Price; SAIC
The member community convened by the Boston College Center for Corporate Citizenship is one of a kind. The 500+ companies we serve each year around the globe are leaders in environmental, social, and governance action, and the thousands of individuals who make up this network are some of the best in the field!
Members: Would you like your company to be featured in future posts? Fill out this Member News Form.
WAR IN UKRAINE: We are updating the blog post How Companies Are Responding to the War in Ukraine: A Roundup with the latest responses from our member companies.
Here is how our members have been working to build better business and a better world:
Spotlight on You
Nikita T. Mitchell, strategy director of Cisco's People, Policy and Purpose organization, shared in an interview on the company blog about her intersectional identity as a Black, queer woman, and how this impacts her career at Cisco. "Part of my ability to be authentic has come with my growth, development, and understanding of how I want to show up at work. I can say pretty confidently now that I'm the most authentic version of myself that I've ever been at work," says Mitchell. "And that shapes my experience—because by default it means that I do better work. I'm not bogged down by the heaviness, the burdens, and the baggage of just navigating a workplace that doesn't feel safe for me."
Kyra Whitten, vice president, sustainability, and president, Flex Foundation, penned a blog post on the Flex website called Is your ESG data trustworthy? for its Building a sustainable business blog series. "You want some assurances the data that has come from all corners of the organization is sound and trustworthy," said Whitten, who recommended internal and third party audits in addition to auditing suppliers. "Whether internal or external, audits are critical to instilling confidence in the reliability of your ESG information."
Member Job Postings
Crowe
Various Locations
ESG Internal Audit Manager
Erie Insurance
Erie, PA
Director, Diversity, Equity & Inclusion
Kyndryl
New York, NY
ESG Business Development Project Manager
Onsemi (JUST ADDED!)
Phoenix, AZ or Remote
Energy and Sustainability, Senior Manager
Prudential
Various Locations
Communications Director
Director, Sustainability, External Affairs (JUST ADDED!)
Tanger Outlets
Fully Remote or Hybrid
Director, Energy & Sustainability
Member Companies in the News
COMPANIES TAKE ACTION ON UKRAINE: We are updating the blog post How Companies Are Responding to the War in Ukraine: A Roundup with the latest responses from our member companies. Here's more of the latest member news:
Congratulations to the BCCCC members that released annual corporate responsibility reports recently. Please join us in celebrating their achievements:
· Blackbaud released its 2021 Social Responsibility Report, celebrating environmental impact milestones and new community partnerships. The company achieved carbon neutrality across its business operations and data centers through a combination of becoming a remote-first workforce, continuing energy efficiency initiatives in its LEED Gold certified headquarters building, and investing in carbon offset projects. The report announced new multi-year, six-figure gifts to Big Brothers Big Sisters of the Lowcountry to build greater equity, social capital, and a stronger, more diverse workforce, as well as to Project Drawdown to help reach educators, students, professionals, and individual change agents interested in climate change globally.
· Bread Financial, formerly Alliance Data, published its ninth annual ESG Report covering the 2021 fiscal year. The report outlines a new ESG strategy providing a more detailed and enhanced framework for its sustainability and corporate responsibility objectives. Milestones included creating a new head of sustainability position, filled by Dana Beckman, to oversee and lead the development of the company's ESG strategy and execution. "While our transformation to Bread Financial marks a new era for our business, the progress documented in our report is borne out of Bread Financials' decades-long commitment to responsible business practices," said Beckman. "Managing our business responsibly is core to delivering sustainable financial performance as well as value to our stockholders, clients, associates and communities."
· Liberty Mutual published its 2021 Giving Report, which highlights philanthropy and employee volunteering through the company's Torchbearers program in three key areas: accessibility, education, and homelessness. Employee donations totaled $8,922,487 for a range of important causes, including relief efforts for communities affected by natural disasters and the ongoing pandemic, such as Haiti, India, Afghanistan, Pan-Asia, and Louisiana in the U.S. Employees received a 50% company match for all of their eligible donations, with no upper limit, and starting in 2022, employees will receive a 100% company match for their eligible donations to nonprofits.
Here is more news from the BCCCC Member Network:
Blue Cross Blue Shield of Louisiana provided health tips in local Baton Rouge publication BR Proud with the start of hurricane season just beginning. When making plans for what to do during a storm, BCBSLA recommends to consider health needs. For example, in the event that they must evacuate their homes, residents should make sure that health insurance IDs and access to telehealth are readily available.
Dominion Energy donated new equipment to the South Carolina Department of Natural Resources (SCDNR) to assist its mission of protecting the state's waterways. The agency previously owned just one side-scan sonar device for use across the entire state. Dominion Energy donated another system along with a $12,000 grant to the South Carolina Wildlife Law Enforcement Officers Association (SCWLEOA) which was used for additional resources. This support significantly increases SCDNR's efficiency and response time during emergencies, provides more options for first responder training, and assists with underwater maintenance work.
Franklin Templeton recently announced its continued support for the Historically Black Colleges and Universities Founders Initiative (HBCUI). The initiative focuses on supporting entrepreneurs at HBCUs nationwide, providing resources to develop and grow tech-enabled solutions that help to close the racial wealth gap. As one of the founding partners of HBCUI, Franklin Templeton is dedicated to helping inform the fintech program offerings as well as providing hands-on support to the new entrepreneurs through its employees who will serve as mentors and advisors.
Nestlé is flying baby formula supplies to the United States from the Netherlands and Switzerland to alleviate the shortage in U.S. supermarkets. After a top U.S. manufacturer recalled dozens of types of formulas, parents have been scrambling to secure baby formula for their children. "We prioritized these products because they serve a critical medical purpose as they are for babies with cow's milk protein allergies," the company said. "Both products were already being imported but we moved shipments up and rushed via air to help fill immediate needs."
T. Rowe Price partnered with Kiva, a global microloan platform, and a number of other nonprofits to foster small businesses in Baltimore. Equity is at the heart of this collaborative project as T. Rowe Price and partners focus on empowering historically disinvested and underserved groups, such as women and minorities, who struggle with access to most traditional sources of capital. Using assets from the company, T. Rowe Price devised CoLab, which brings its nonprofit partners under one roof to provide instrumental technical resources and mentorship to aspiring entrepreneurs.
Members on the Move
This month we're celebrating SAIC's 10-year member anniversary! Learn more about joining them, along with more than 10,000 professionals in the Boston College Center for Corporate Citizenship member community: Member Benefits.