Movers, Shakers & Impact Makers: Innovation in Community Involvement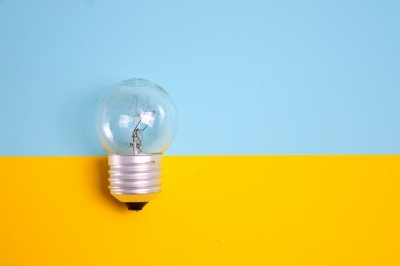 Featured this week: Hedieh Fakhriyazdi, Weil, Gotshal & Manges LLP; Allstate; Blue Cross Blue Shield of Massachusetts; Estee Lauder; EY; Fifth Third Bank; General Motors; JP Morgan Chase; Merck; Morgan Stanley; Microsoft; Nasdaq; PwC; ViacomCBS; Vanguard; Dow; Leidos; Nasdaq; ViacomCBS; TIAA
The member community convened by Boston College Center for Corporate Citizenship is one of a kind. The 500+ companies we serve each year around the globe are leaders in environmental, social, and governance action, and the thousands of individuals who make up this network are some of the best in the field!
Members: Would you like your company to be featured in future posts? Fill out this Member News Form.
Here is how our members have been working to build better business and a better world:
Spotlight on You
Hedieh Fakhriyazdi, director, social responsibility and Weil Foundation at Weil, Gotshal & Manges LLP, is a recipient of the New York Law Journal's Innovation Award for leading Weil's philanthropic and social impact initiatives. Through programs such as Weil Legal Innovators, Community@Weil and the work of the Weil Foundation, Fakhriyazdi continues to develop novel and effective ways for the firm and its employees to make a positive impact on their communities.
Member Job Postings
Allstate Insurance Company
Remote, U.S.
Social Responsibility Impact Measurement & Reporting Senior Consultant
Estee Lauder
New York, NY
Manager, ESG Data Analytics
EY (Just Added!)
Boston, MA
Strategic Program Manager - ESG
Fifth Third Bank
Cincinnati, OH
Corporate Social Responsibility Program Officer III
General Motors (Just Added!)
Warren, MI
ESG Reporting, Disclosures and Benchmarking Manager
JPMorgan Chase (Just Added!)
London, UK
Grants Management Associate - International Markets
JPMorgan Chase
San Francisco, CA
Corporate Responsibility, Global Philanthropy- Senior Program Associate
Morgan Stanley
New York, NY
Director – Community Affairs Communications Manager
Nasdaq
Various Locations
EmbeddingPurpose@Nasdaq Specialist
Purpose Project Program Manager
Takeda
Cambridge, MA
Associate Director, Executive Communications and Science Philanthropy
PwC
Boston, MA
Sustainability/ESG Director
Vanguard
Malvern, PA
Associate Program Officer
ViacomCBS (Just Added!)
New York, NY
Senior Manager, Global Sourcing, Energy and ESG
Walt Disney Company (Just Added!)
Burbank, CA
Corporate Social Responsibility Specialist
Member Companies in the News
Dow announced that that Natura cosmetics brand will be the first commercial collaborator for Project Ybá, a strategic sustainability project for balancing commercial growth with environmental preservation at a local community in Brazil's Amazon Rainforest. Since 2021, Dow has invested $200,000 in Project Ybá in collaboration with the Peabiru Institute and The Nature Conservancy. The initiative aims to develop a local cooperative, which will sell the bioactive products from Dow's preserved areas of the Amazon Rainforest and increase family incomes in the community while conserving the rainforest.
Leidos has published a New Solutions Journal of Environmental and Occupational Health Policy paper outlining the company's efforts to combat opioid use disorders, understanding that they sit within a larger total worker health umbrella inclusive of mental health and well-being. The hope is that this ongoing journey and its exemplars are helpful for other organizations seeking to make an impact for their employees and society.
Nasdaq released a statement following the SEC's approval of the company's board diversity disclosure listing rule. "We are pleased that the SEC has approved Nasdaq's proposal to enhance board diversity disclosures and encourage the creation of more diverse boards through a market-led solution," said Nasdaq. "We look forward to working with our companies to implement this new listing rule and set a new standard for corporate governance."
ViacomCBS recently published its 2020 Social Impact Review, which highlights the company's efforts to drive impact on a range of social issues from response to COVID-19 to racial justice to mental health. The report also details initiatives that demonstrate ViacomCBS's focus on using its platforms to educate and drive conversations on the issues that matter most to viewers, including fostering racial justice dialogues with kids; addressing systemic racism through content; increasing representation behind the screen; and destigmatizing mental health as entertainers.
Members on the Move
Welcome to returning member The Estee Lauder Companies Inc! Learn more about joining them, along with more than 10,000 professionals in the Boston College Center for Corporate Citizenship member community: Member Benefits.
A CSR leader from TIAA is the latest to sign up for our Virtual Accelerate Certificate Summit—being held from Oct 4-8, 2021. Join them and earn your Certificate in Corporate Citizenship Practice! Learn more.