Movers, Shakers & Impact Makers: Rising leaders in diversity, equity, and inclusion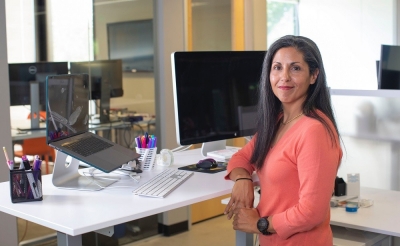 The member community convened by Boston College Center for Corporate Citizenship is one of a kind. The 500+ companies we serve each year around the globe are leaders in environmental, social, and governance action, and the thousands of individuals who make up this network are some of the best in the field!
Members: Would you like your company to be featured in future posts? Fill out this Member News Form.
Here is how our members have been working to build better business and a better world:
Spotlight on You
Okeatta Brown has been hired as Head of Inclusion & Diversity (I&D) for the Americas at Mitsubishi UFJ Financial Group (MUFG). Brown, a nationally recognized leader in diversity, equity, inclusion (DEI), and engagement, will join MUFG to elevate and enhance the bank's I&D efforts in the region. Brown joins MUFG from Wells Fargo, where she held leadership roles for the past two decades.
Member Job Postings
Adobe
San Francisco, CA
Sustainability and Social Impact Lead
Allstate Insurance Company
Remote, U.S.
Social Responsibility Impact Measurement & Reporting Senior Consultant
Ameriprise
Minneapolis, MN
Manager, Community Relations
Blue Cross Blue Shield of Massachusetts
Boston, MA
Sustainability & Environmental Health Lead
Fifth Third Bank
Cincinnati, OH
Corporate Social Responsibility Program Officer III
JPMorgan Chase
Washington D.C.
Corporate Responsibility- Grants Associate
JPMorgan Chase
San Francisco, CA
Corporate Responsibility, Global Philanthropy- Senior Program Associate
Microsoft
Redmond, WA
Global Sustainability Policy Lead
Morgan Stanley
New York, NY
Director – Community Affairs Communications Manager
Nasdaq
Multiple Locations
EmbeddingPurpose@Nasdaq Specialist
Purpose Program Coordinator
Purpose Project Program Manager
PwC
Boston , MA
Sustainability/ESG Director
TransUnion
Chicago, IL
Senior Consultant, Social Impact Communications
Vanguard (Just added!)
Malvern, PA
Associate Program Officer
Weil, Gotshal & Manges LLP
New York, NY
Manager, Global Diversity, Equity, Inclusion
Member Companies in the News
Congratulations to the members who have released environmental, social, and governance (ESG) reports recently:
CoBank released its 2020 Corporate Social Responsibility Report: Growing Rural America. As a mission-based cooperative lender and member of the Farm Credit System, CoBank is committed to being a good corporate citizen. The bank is an active supporter of causes and programs that support people and communities in need, as well as the industries it serves across rural America.
Dow Chemical released INtersections, its first consolidated ESG Report highlighting the company's significant progress to fully integrate environmental stewardship and positive social impact throughout its operations, teams, supply chain, and communities. Specific areas of focus include actions to reduce its carbon footprint, foster a circular economy for plastics, support its communities, and accelerate an equitable workforce.
Just Born Quality Confections committed an additional $100,000 donation to local organizations providing relief to community members who were disproportionately affected by COVID-19, providing more than one million meals to nearly 16,000 families throughout the Lehigh Valley. Just Born's donation was divided between various organizations within the community and focused on those that provided access to food, shelter, and education. Of the $100,000, the company invested $50,000 into the United Way of the Greater Lehigh Valley's COVID-19 Community Response Fund, which aimed to strengthen safety-net services for those impacted by COVID-19. The remaining $50,000 was donated to additional non-profit organizations who provided food, housing and education access through a special grant process.
LendingTree Foundation announced the launch of its signature philanthropy program, the LendaHand Alliance Cohort: a three-year program for 10 Charlotte-based nonprofits designed to maximize community impact through trust-based philanthropy and meaningful relationships. Powered by a $3.75 million investment from the LendingTree Foundation, the program goes beyond simply writing a check. By holding quarterly cohort meetings, members will also gain access to the Foundation's business expertise and social capital, while developing lasting relationships with each other for greater collaboration.
Texas Instruments Foundation recently made a $897,000 grant to United Way of Metropolitan Dallas to work with Educate Texas on a program that is encouraging social and emotional wellness, physical activity, and arts engagement for teachers, students, and their families in two southern Dallas County public school districts—Cedar Hill and DeSoto. Southern Dallas County, which is home to a significant Black and Latinx population, was among the areas hardest hit by COVID-19. The pandemic has resulted learning loss among students who have become disconnected from and disengaged with school—an even greater concern for low-income students of color.
Members on the Move
A CSR leader from Arranta Bio is the latest to sign up for our Virtual Accelerate Certificate Summit—being held from Oct 4-8, 2021. Join them and earn your Certificate in Corporate Citizenship Practice! Learn more.