Engaging employees through digital volunteering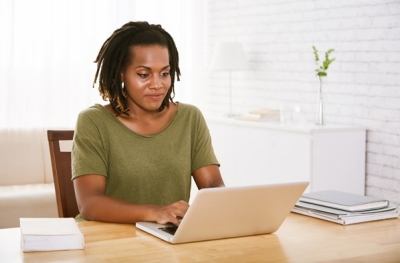 National Volunteer month in the
United States
takes place in the month of April. This month is dedicated to honoring volunteers in our communities and encouraging volunteerism throughout the month. With recent disruptions to life and work, community involvement professional may have a special role to play in shoring up employee engagement and morale. Research suggests that people who volunteer experience better wellbeing.
[i]
,[ii]
Volunteering is good for companies, too. Shifting to shared experiences that can be managed through online efforts is a new way of thinking. When employees perceive a company to have strong corporate citizenship performance, they have greater commitment and pride—and ultimately—stronger job performance. Recent research suggests that all corporate citizenship activities positively impact commitment, pride, and/or performance, though some have stronger effects than others.[iii]
Whether or not particular community investments are prioritized by employees, awareness of community investments is correlated with better performance among employees.
A firm's customer-related corporate citizenship doesn't directly relate to employee commitment or performance, however it does increase employee pride.
Here is some practical advice for how you can use the efforts you've undertaken already to keep your community of employees engaged with the company, with each other, and with your larger community. We are also including links to online volunteering resources that can enable your employees to volunteer virtually.
Recognize those who have served already
In his book, Drive, our colleague Dan Pink (see an excellent quick podcast—the PinkCast) reminds us that recognition is feedback. To keep the WHOLE group engaged, public praise should be given to teams and groups. Individual rewards and praise should be given privately.
Make it social
Even with online options, we are people who need people—and let's face it, we love our families but we still like to see and be with others, too. Can you help to facilitate virtual updates meetings of volunteers, shared workspaces for digital volunteer projects? A friendly competition among groups to see who can log the most hours? A coffee break update or quick standing meeting on your web meeting platform to discuss progress?
Create a company-based chapter
Several online volunteering platforms allow for regional chapters. If you are thinking about longer-term virtual mentoring as a volunteer activity, for example, you could approach organizations that actively support mentors and act as a hub for preparing and supporting volunteer mentors that can extend beyond this current period of social distancing.
Follow employee passions
Most companies have a handful of extremely dedicated volunteers. This is a time to tap into their knowledge of what the community needs and also to harness their enthusiasm to get others involved.
Get families involved
Are there things that kids can be doing (see dosomething.org and freerice.org) that can create a sense of community for your company and also give employees some support with enrichment for kids who are climbing the walls?
Communicate Results
In order for people to feel like they are connected to and part of something larger, they have to have a picture of the whole pie. If you have the capability, create a dashboard so that they can see how efforts and results are accumulating over time. If you can't do that. Keep it simple and send out a periodic email or social post to keep participants up to date.
Virtual Micro-volunteering Opportunities
This site is designed to provide opportunities that can be done from anywhere and online. It also has a downloadable activity pack and social media guide.
If you're looking for options to serve a global workforce, UN Volunteers connects you with humanitarian and development organizations in need of skills like research, writing, art, and design. Opportunities from 1 hour per week and up.
Operated by Amnesty International, this network of digital volunteers helps conduct research into global human rights violations. Volunteers have used their phones and computers to find evidence of drone strikes, and flag abusive tweets to women politicians in India.
A platform that allows volunteer helpers from around the world to "be the eyes" of someone visually impaired via live video chat.
This volunteer search tool is exclusively for online volunteer projects. Each one has a timeline that can range anywhere from an hour to a few weeks. So whether you have an afternoon or several, you can help not-for-profit with tasks like writing thank you letters or editing photos.
A volunteer platform supported by luxury brands. Volunteers accrue "love coins" by either donating to causes or promoting cause campaigns that they can use to earn specially branded luxury products in support of specific causes. Also special prizes for the most successful campaigners.
Start a friendly competition among your team (include families) to see who has the best vocabulary. For every correct answer on vocabulary quizzes, rice is donated to families in need through the World Food Program.
Do you have great writing skills? Project Gutenberg aims to create the largest digital library, and so far they've amassed 59,000 free eBooks. Volunteer by donating eligible materials, transcribing books into a digital form, or proofreading others' work.
If you speak a second language consider this option to put your language skills to good use. Volunteers provide translations to international organizations that focus on crisis relief, health and education.
Zooniverse is a platform for people-powered research that literally wouldn't be possible (or practical) without the help of online volunteers. Spend as much or as little time as you'd like identifying endangered animals, classifying galaxy systems, or transcribing Shakespearean manuscripts.
Longer-term online volunteer commitments
Volunteer to help the Crisis Text Line continue to offer free, 24/7 support for those in crisis. If you're at least 18 and can commit to volunteering four hours each week, you can apply to be trained for free.
Interested in helping someone settle in a new country? The Mentoring for Change program has 25 years positive track record of assisting skilled internationally educated professionals in their settlement process, language skills development, entrepreneurship guidance and search for employment by matching them with industry-specific mentors.
The Smithsonian Institution is the world's largest museum, education, and research complex, but even they could use a little help sometimes. Help make their collections more accessible by volunteering online to transcribe historical documents or edit Wikipedia articles related to their artifacts and
A web platform that offers in-person and virtual volunteer efforts needed by a variety of nonprofit organizations. Most opportunities are longer-term.
DoSomething empowers young people to enact social change both online or off. Volunteer online through social media campaigns and by crowdsourcing community solutions for issues such as mental health, bullying, environmental protection, etc.
[i] Hansen, T., Aartsen, M., Slagsvold, B., & Deindl, C. (2018). Dynamics of volunteering and life satisfaction in midlife and old age: Findings from 12 European countries. Social Sciences, 7(5), 78.
[ii] Krause, N., & Rainville, G. (2018). Volunteering and psychological well-being: Assessing variations by gender and social context. Pastoral Psychology, 67(1), 43-53.
[iii] Edwards, M. R., & Kudret, S. (2017). Multi‐foci CSR perceptions, procedural justice and in‐role employee performance: the mediating role of commitment and pride. Human Resource Management Journal, 27(1), 169-188