Good for the environment, good for business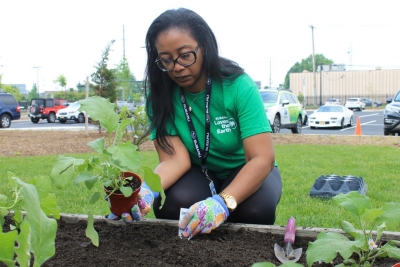 The following is excerpted from Issue 28 of The Corporate Citizen. To learn principles and leading practices of natural resource management, enroll in Environmental Sustainability 101 at the Accelerated Certificate Summit.
Environmental sustainability is a critical component of corporate citizenship strategy and an increasingly important business priority. Companies that assess, manage, and communicate their environmental performance reduce risk, identify cost savings, and improve performance. They also mitigate their impacts on local communities and the planet.
As a leading automaker serving customers who love the outdoors, Subaru of America, Inc. prioritizes its sustainability practices. The U.S. sales and marketing subsidiary has learned from the brand's zero-landfill auto assembly plant, Subaru of Indiana Automotive, Inc. (SIA), how to minimize its environmental impact by designing, sourcing, and constructing vehicles as ef­ficiently as possible. In 2004, SIA became the first U.S. auto plant to achieve zero-landfill status, and since then, other Subaru of America facilities have followed its lead.
The automaker has adopted and adapted several practices to minimize environmental impacts through it shipping, retail, community, and partnership efforts. By working toward sustainability at every point in its business, Subaru distinguishes itself as a leader through its holistic environmental initiatives.
The automaker's headquarters in Camden, New Jersey, which is LEED certified by the U.S. Green Building Council, was designed to achieve zero-landfill status as well, with all waste streams either being significantly reduced, reused, recycled, or composted.
By strategically incorporating its sustainability mission into every part of its operations, Subaru of America aims to make a large impact with small changes, piloting innovative best practices before implementing them companywide. Through the automaker's Subaru Loves the Earth initiative and partnership with TerraCycle, more than 540 participating Subaru retailers across the country have encouraged customers, employees, and community partners to recycle waste streams that are commonly thought of as hard-to-recycle. The collected waste streams are then turned into useful, high-quality recycled products, such as park benches, picnic tables, and playground materi­als, and donated to Subaru community partners.
One of the starting points that the Indiana plant undertook to work towards its zero-landfill status involved conducting waste audits—literally, dumpster diving—which provided a way to determine what kind of waste the plant was generating. "I think it's important to dumpster dive because you actually see what is in there. You can't get rid of it if you don't know what it is," said Denise Coogan, environmental partnership manager at Subaru of America. "We went around everywhere in the [Indiana] plant, we tipped over the dumpsters, and we asked, 'What are we generating?' All roads lead back to good inventory, so you must know what you're generating before you can ever realize how you're going to get rid of it."
The same waste assessment process that was formalized at SIA's zero-landfill manufacturing plant has since been embraced by many of the brand's retailers. For example, to begin its process toward becoming a zero-landfill dealership, Tom Wood Subaru in Indiana held a dumpster diving day where employees sorted through the waste from their facil­ity in order to learn about the makeup of its waste.
Being thorough is the standard across Subaru of America's operations. The company ties its sustain­ability efforts to all levels of its business—involving employees and entire dealerships in this mission. When, for example, a retailer takes part in sustain­ability efforts—like when employees at Tom Wood Subaru worked to reduce their waste—every single employee can feel responsible for the accomplishment.
One of the yard-marks that a Subaru retailer can hit is to achieve Eco-Friendly Retailer status, which requires the facility to meet strict requirements in energy efficiency, water conservation, recycling, waste management, and community involvement. The Eco-Friendly Retailer program is based on a point system, with dealerships reaching a minimum number of points in each of the five categories to achieve the status, including a requirement to significantly reduce waste.
The operational efficiencies that are in place throughout Subaru create opportunities for all those involved in the production, sale, and usage of the brand's vehicles to celebrate both the company's goals and its successes. "We feel we have a responsibility to operate in a sustainable, environmentally conscious fashion. Our customers appreciate that we operate this way, and potential customers hopefully will find our actions help differentiate our brand," said Bart Schlosser, general manager of Tom Wood Subaru. "Corporately, Subaru has established environmental responsibility as part of their brand, and paid a premium for that establishment. That premium has obviously paid off with the healthy sales volume increases seen by Subaru nationally."
Beyond developing sustainability-focused business models that can be used throughout its operations, Subaru has positioned itself as a leader in reduc­ing landfill waste, sharing its story and its model externally so that others can learn how to imple­ment more environmentally friendly practices into the normal scope of business. To date, more than 500 companies have visited Subaru's zero-landfill plant to learn about operations and processes.
"We've been very open, speaking at confer­ences, sharing our story in the hope that others will follow our lead," said Tom Easterday, former senior executive vice president at Subaru of Indiana Automotive, Inc. "I think everyone needs to take a look at modern manufacturing and the opportunity … to be an environmental leader," Easterday said. "We don't need the government to tell us to be good environmental stewards—it's good for business."
In addition to inviting companies to its zero-landfill plant, Subaru of Indiana Automotive acts as a steward by sharing zero-waste practices and a zero-landfill pledge with schools and families, empowering each to achieve their own zero-landfill status. The process, no matter the scale, always starts with a dumpster dive to establish what waste there is before figuring out what to do with it.
"Those who aren't thinking about what they're generating in their plant, how they're accounting for that, how they're inventorying that material, will be left in the dust one of these days. It does give us a competitive advantage," Coogan said. "Waste is a material that hasn't found its use yet."
With this level of commitment to the cause of environmental sustainability, Subaru is sure to continue to be a torchbearer for a healthier and more prosperous future.
To learn principles and leading practices of natural resource management, enroll in Environmental Sustainability 101 at the Accelerated Certificate Summit.