The role of corporate citizenship in governance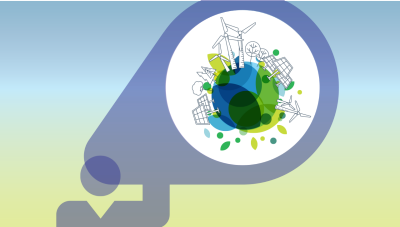 Register for the upcoming webinar, Corporate Governance 101, to learn more about the 'G' in ESG and why it's important to corporate citizenship professionals.
It's said that change is the only constant—which is especially true for the regulatory contexts in which companies operate. As a corporate citizenship professional, you can be an active participant in good corporate governance to ensure your company adheres to both legal and ethical requirements alike. While many companies have historically delegated environmental, social, and governance (ESG) issues to enterprise risk management departments, growing pressure from the investment community forincreased transparencyhas seen ESG disclosure responsibilities spread to other organizational areas such as corporate citizenship.[1]
As scrutiny of ESG disclosure continues to grow, there are several ways in which corporate citizenship professionals can support transparency. The diversity of topics covered by corporate governance extends far beyond the boardroom to include a variety of issues relevant to corporate citizenship; such as supply chain management, data security and privacy, and employee diversity. All of these issues require stakeholder engagement beyond corporate insiders to produce the most robust understanding of where challenges and opportunities are possible.
According to the Organization of Economic Cooperation and Development (OECD), an effective corporate governance framework "should promote transparent and efficient markets, be consistent with the rule of law, and clearly articulate the division of responsibilities among different supervisory, regulatory, and enforcement authorities."[2] This includes: board-level oversight of corporate strategies that build sustainable long-term value; having a diverse and engaged board which shapes corporate governance structure; and the continued engagement of shareholders in these pursuits.[3]
Increasingly, investors view corporate governance as a key component of long-term value creation. This is evidenced, in part, by the growth of socially responsible investment assets in the last decade.[4] The establishment of strong corporate governance policies are commonly associated with lower risks and one studyeven correlates good governance to increased stock returns.[5] Investors expect a company to disclose ESG risks and opportunities that are critical to its business, and explain how it will manage them.[6]
As a member or leader of a corporate citizenship team, you can take these initial steps to support your company's corporate governance system:
Ensure that corporate citizenship strategies support and employ the company's key corporate governance policies and procedures, such as the business ethics policy and the corporate code of conduct.
Work with managers across the company to identify (and educate when necessary) where ESG issues have the greatest potential to add value or disrupt productivity over the near and long-term.
Confirm that the corporate citizenship department supports the successful implementation of corporate governance policies and procedures throughout the company's operations. Work with colleagues to think about how oversight and advisory governance processes can contribute to the best results.
Keep in mind that no one approach to corporate governance may be right for all companies. When applying any guidelines, be sure to should adapt your own governance approach based on your specific regulatory environment, including industry-, corporate-, and board-level requirements.
The practice of effective corporate governance has many benefits and is becoming increasingly imperative for firms of all sizes and industries to incorporate into their business model and strategy. To learn more about how corporate citizenship professionals are supporting good corporate governance practices in their company, register for the upcoming webinar Corporate Governance 101, on Wednesday, March 13 at 12p.m. EST!
[1]Armstrong, C.S., Core, J.C., Taylor, D.J., & Verrecchia, R.E. (2011). When does information asymmetry affect the cost of capital? Journal of Accounting Research, 49(1), 1-40.
[2]OECD. 2004. OECD Principles of Corporate Governance. Source: http://www.oecd.org/corporate/ca/corporategovernanceprinciples/31557724.pdf
[3]The Business Roundtable. August 2016. The Guiding Principles of Corporate Governance. Source: https://s3.amazonaws.com/brt.org/Principles-of-Corporate-Governance-2016.pdf
[4]The Forum for Sustainable and Responsible Investment. 2018. Report on US Sustainable, Responsible, and Impact Investing Trends. Source: https://www.ussif.org/trends
[5]"Corporate Governance and Equity Prices", Paul A. Gompers, Harvard Business School Harvard University and NBER; Joy L. Ishii Department of Economics Harvard University; Andrew Metrick Department of Finance, The Wharton School University of Pennsylvania and NBER. Quarterly Journal of Economics, Feb 2003
[6]Ernst & Young Global Limited. 2015. Tomorrow's Investment Rules 2.0. Source: https://www.ey.com/Publication/vwLUAssets/ey-ccass-institutional-investor-survey-2015/$FILE/ey-ccass-institutional-investor-survey-2015.pdf