The ROI of environmental sustainability
The following is excerpted from Issue 22 of The Corporate Citizen. By evaluating your environmental sustainability impacts, you can gather the data and insights to create long-term targets and lasting change, much like TD Bank Group.
---
As a leading financial services company, TD Bank Group (TD) has a unique understanding of the business and social value that can be derived from environmental investments. When developing strategy, the company embeds environmental considerations throughout its operations and looks at the benefits of natural capital in its decisions.
"Natural capital is the value of environmental goods and services that our natural resources provide," says Karen Clarke-Whistler, chief environment officer at TD. "For example, trees are not only a source of lumber, but they also help filter the air that we breathe, absorb CO2 from the atmosphere, and help with flood mitigation— services that would otherwise need to be engineered. When you consider the financial value of these benefits to society, the link between a healthy environment and prosperous, low-carbon economy is clear."
This comprehensive mindset has positioned TD as an environmental leader. In 2010, it became the first North American-based bank to achieve carbon-neutral status. In 2015, it sourced renewable electricity equivalent to 100 percent of its global operations and—in 2016—became the first Canadian company to join RE100 as part of its pledge to continue to do so.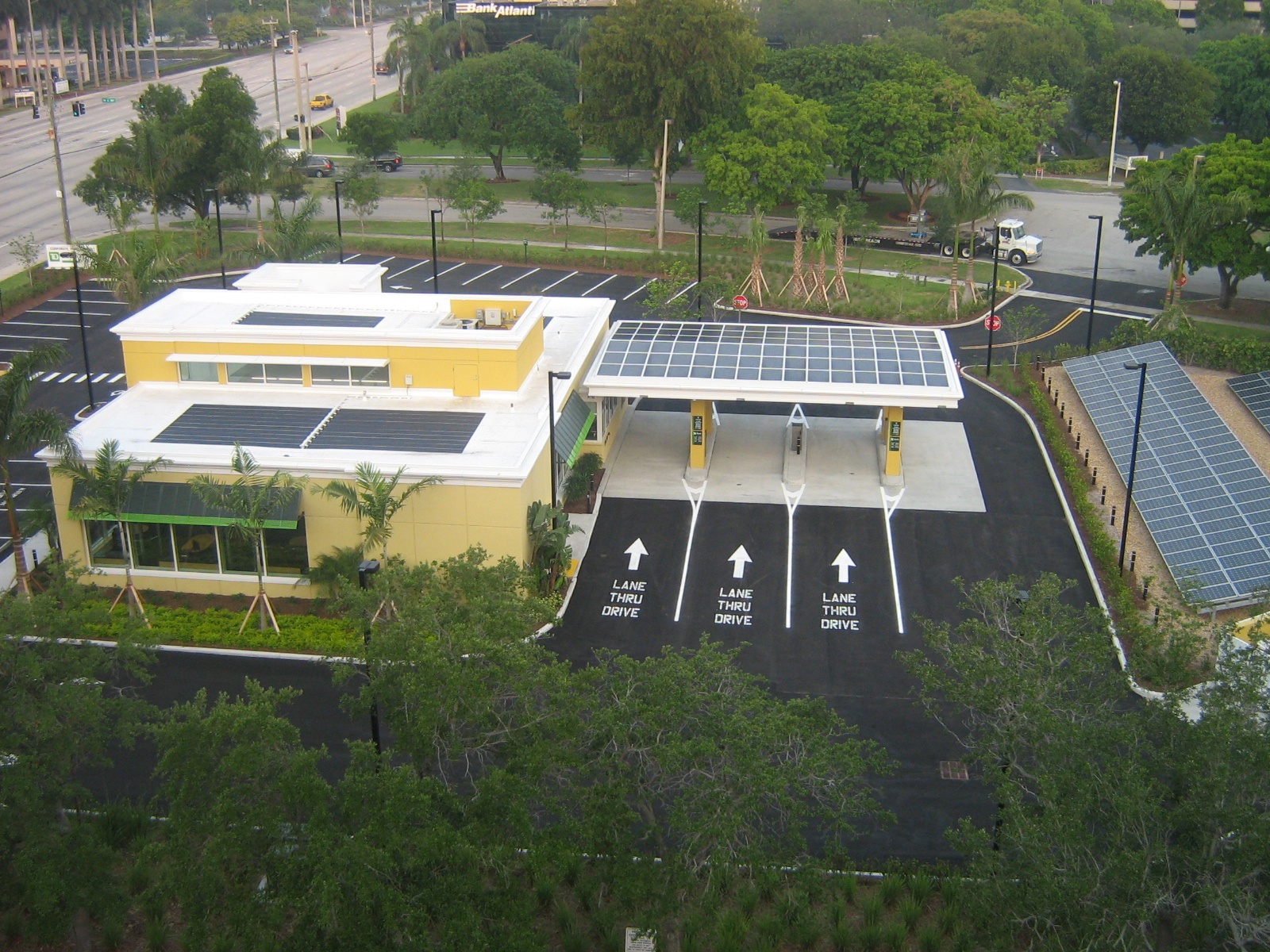 Over the past decade, TD has contributed over $12 billion to help with the transition to the low carbon economy, from financing low carbon projects to investing in energy and eco-efficiency initiatives within its corporate and retail footprint. It operates more than 240 LEED-certified buildings and—in 2011—opened the first net-zero energy store in the United States, in Cypress Creek, Fort Lauderdale. Its focus extends far beyond its own facilities, however, to encompass a broader effort to achieve sustainable progress through eco-friendly services, products, and support. This year, the bank issued its second green bond and first in the United States. The US$1 billion green bond is one of the largest ever issued by a bank in the developed markets. Proceeds will support low carbon projects such as renewable energy generation and green infrastructure.
The company's deep commitment to sustainability is shared by its more than 80,000 employees. At thousands of locations throughout North America, TD employees are empowered to limit their environmental impacts in many ways, and encouraged to track those efforts in its TD Green Nation, an online platform that allows employees to pledge and accomplish green acts in the workplace, at home, or through volunteering in the community. In 2016 alone, TD Green Nation employees completed 130,232 green acts, which helped to eliminate 56,275,230 kg of CO2e and saved 2,009,829 trees.
"Employee engagement is critical in not only meeting TD's environmental objectives, but also in empowering our employees to make a difference in their communities," says Joseph Doolan, head of environmental affairs at TD Bank. "From turning off electronics when not in use to participating in community tree plantings, no act is too small—together we can help green our communities and create a legacy of healthy, resilient spaces for everyone to enjoy."
Throughout its journey, TD has leveraged its environmental expertise to help the communities it serves. TD is working with diverse groups to rejuvenate and animate community green spaces in New York, Miami, and Philadelphia. For example, in New York, TD is working with the Friends of the High Line to create an engaging and sustainable space along the historical High Line through outdoor programming and greenery. In Miami, TD is supporting Trust for Public Lands in installing fitness zones in Miami Dade County, which will serve as spots for recreational use, but also help make the area more resilient through natural flood control features. Additionally, through a tree planting and giveaway program, TD and TreePhilly are helping to make Philadelphia a 'City of Arborly Love.'
"As the pace of life intensifies, people value time outdoors in their communities, where they can come together with friends and family, and find common ground," says Clarke-Whistler. "From natural playgrounds and pollinator gardens, to outdoor libraries and shaded park space, healthy green spaces are critical to building inclusive, vibrant communities."