Dell Sets Goals to Achieve a Legacy of Good
Mon Jan 26 15:12:00 EST 2015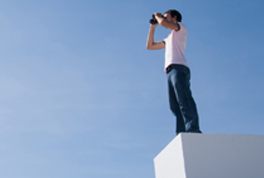 The following originally appeared in the most recent issue of The Corporate Citizen, the Center's magazine, and outlines Dell's Legacy for Good Plan, a set of corporate citizenship goals for the year 2020. Come to the Center's 2015 International Corporate Citizenship Conference to learn more about this ambitious program from Dell, the event's convening sponsor.
In May 2014, Secretary of State John Kerry addressed Boston College's graduating class and urged them to meet the threat of climate change head-on. His challenge to the next generation of leaders echoed his recent call to action to diplomats across the world, urging them to elevate the environment in everything they do and work together to adopt a new, ambitious environmental agreement by 2020. Specifically, he underscored the need to adopt energy solutions while also pushing for sustainable development on several environmental and social fronts, including the economic empowerment of women. In his statements, Kerry remained adamant that achieving success in this effort requires leadership, innovation, and collaboration across multiple sectors, involving partnership between the public and private sectors.

It is a tall order for companies. It can be challenging for them to develop strategies that maximize both business and social value, and to make long-term commitments in a short-term world. Yet experience shows it can be done. One company taking on the challenge is Dell, a leader among the increasing number of technology companies that believe their sector can help inspire environmental change with efficient product and service solutions.


In 2013, Dell released its "Legacy of Good Plan," a set of goals for the year 2020. The plan outlines Dell's strategy for bringing sustainability and business objectives together to benefit customers and leave a legacy of social and environmental good. Since then, the Dell team, led by Vice President of Corporate Responsibility Trisa Thompson, has been putting the plan into action.

Stimulating environmental and social change is no easy task—it requires dedication, a sophisticated approach, and, above all, collaboration across industries and organizations.

Dell considers the planet at every stage of the product lifecycle, ensuring that products are made of environmentally preferred materials, meet tough environmental production standards, and are easily recycled for proper disposal or eventual reuse. Dell's major new commitments include the following:

Increasing Energy Efficiency

By providing customers with efficient energy solutions, Dell can help them reach their own energy-saving goals, reduce their overall footprint and, in turn, reduce emissions. In addition, Dell aims to reduce greenhouse gas emissions from its own operations by 50 percent and reduce the energy intensity of its product portfolio by 80 percent by the year 2020.

Dell plans to shrink its carbon footprint through such means as the Connected Workplace, a program that enhances the ability to work from home. In 2013, Dell set a goal to have 50 percent of its employees work from home by 2020. This is markedly different than the approach taken by other leading companies in the technology sector.

According to Thompson, roughly 20 percent of Dell employees work from home at present. She says the decision to implement the connected workplace has been "carefully considered and the company sees multiple business benefits that can be derived from this goal."
Thompson points out that by allowing just a fifth of its employees to work from home, Dell kept 6,735 metric tons of CO2 out of the atmosphere and saved roughly $14 million last year. The practice also allows Dell to distribute jobs differently and allows workers more mobility and flexibility in their choices about where to live and how to work.
Recently, other companies, notably Yahoo and Best Buy, moved in the other direction, pulling back on such efforts and requiring workers to work in a company office. For a company like Dell, allowing employees to work from home can provide a form of proof of concept and self-endorsement. Dell products enable companies to better support remote and traveling workers. Dell believes that these and other productivity tools and practices will keep employees connected, collaborative, and productive. It is also a commitment that keeps leaders and managers—and all employees—focused on performance goals.

"As managers, it is easy to become accustomed to rewarding time clocked rather than results achieved," explains Thompson. "Remote working helps us to remember to stay focused on performance goals and to communicate much more in writing how we define excellent performance. We think this practice can make our employees more productive than they might be if they lost 10 hours a week or more to commuting."

Innovating with Packaging
Dell integrates sustainable and compostable ingredients with an innovative approach to packaging. By leveraging the use of bamboo, mushroom, and wheat straw, the company plans to make 100 percent of its product packaging from sustainable materials by the year 2020.


Eliminating Waste
The company considers all phases of each product's lifecycle, from the design for recyclability to the recycled content in production materials. Dell plans to use 50 million pounds of recycled plastic and other sustainable materials in products by 2020. Through Dell Reconnect, the company makes it easy and free for all consumers to recycle their end-of-life electronics. To ensure proper disposal, Dell became the first in the industry to ban the export of e-waste to developing countries. It also recently launched Kenya's first large-scale e-waste hub, which can serve as a model for sustainable e-waste collection and recycling in developing countries.

Taking a page from the playbook of all great innovators, Dell looked around to see what companies in other industries were doing to improve their environmental profiles. One inspiration was Nike and what it did with shoe design through its Better World campaign. Like Nike, Dell is seeking out environmentally friendly technology, processes, and materials, and sharing what it learns broadly across the industry. "We can all do better at minimizing waste, reducing toxics, and managing our use of natural resources," notes Thompson. "If we make the commitment to learn together as an industry, we can accelerate our progress and positive impact. That is why Dell participates in the Electronics Industry Citizenship Coalition and why we seek to work with others in our industry to leverage our collective strengths."

Thompson adds, "We hope more organizations will join us on our journey. Our expectation is that by the year 2020, the good that comes from our technology will be 10 times what it takes to create and use it. We know that success in this space requires collaboration of all kinds in order to properly measure progress as we work to leave a legacy of good for generations to come." Dell is already collaborating with other "net positive" companies (including British Telecom), those that make a commitment to positively improving the environment, not just minimizing the damage.

Dell is thinking not only about its products, but also about the people who use them, now and in the future. For example, many K-12 children in the United States don't have access to the programs, teachers, and tools they need to learn effectively, so Dell is working with charities and schools to close the learning gap by making STEM programs available to underserved children.

In addition, Dell is focused on empowering women and girls. As a female executive in a technology company, Thompson is acutely aware of the statistics. "We shouldn't forget that when it comes to technology, girls often aren't encouraged to develop their skills in science and technology, regardless of their other socioeconomic characteristics," she says. "Consider this: Down from 37 percent in 1985, only 18 percent of computer and information science degrees were awarded to women in 2008, according to the National Center for Women and Information Technology."

Girl Scouts of the USA is addressing this need through its Journey and Connect Through Technology Program, which introduces girls to technology concepts and helps them gain skills that promote critical thinking and teamwork. Dell funds, and uses its technology to support, an interactive web experience called "Be the Video Game Designer," which puts girls in the driver's seat of video game development. Through the initiative, they learn how to program by choosing their avatars, storylines, and other video game features.

"One of the strengths of Girl Scouts is that we use the girls' interests to guide STEM programmatic experiences," says Frank Signorello, manager of STEM programs for Girl Scouts of the USA. For instance, he points to the Northern California council and its use of the Universe Quest curriculum, in which girls learn about astronomy concepts and then apply their newly discovered skills and knowledge by creating their own computer video games.

"Einstein said that imagination is more important than knowledge," Thompson notes. "Our founder and CEO, Michael Dell, makes clear that the purpose of our corporate giving and of setting ambitious citizenship goals is to help create the ideal world that we envision—and also to see the innovative ways our customers use our technology to do good in the world." If Dell has its way, 2020 will be foresight rather than hindsight.
To learn more about how companies are making, planning for, meeting—and even exceeding—long-term corporate citizenship goals, join us in Austin, TX from April 19-21 for the 2015 International Corporate Citizenship Conference.