Perceived control impacts donors' likelihood to give money versus time
Jun 28, 2022
News and Publications, Research Brief
Corporate Community Involvement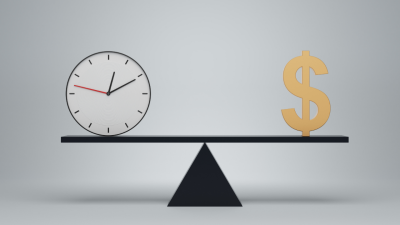 Keywords: Charity, contributions, giving, matching gifts, volunteer
Takeaway: For corporate citizenship professionals seeking to increase participation in giving campaigns, individuals are more likely to give money rather than volunteer their time when they feel they have more control over their donation, and how a message is framed can impact perceived control.
Suggested audience: Top leaders, corporate citizenship professionals, marketing departments
Prior research suggests that while charities benefit more from monetary donations, many donors prefer to donate their time by volunteering. To explore how a greater number of donors might be induced to give money, researchers conducted a series of seven studies with nearly 2,800 participants, who were presented with a variety of hypothetical and incentive-based scenarios involving various charitable causes (e.g., ending hunger), donation amounts, action types (e.g., volunteering time versus donating money), degrees of volunteer/donor control (how time/money will be used), and message framings ("I give my charitable dollars" versus "I spend my charitable dollars"). They measured how in-control participants felt by gauging their agreement with statements such as, "I would have control over the way my time [money] would be used," and, "I would be involved in how my time [money] would be used," They also looked at the impact of other factors that might affect the choice to donate, including personal satisfaction from giving/volunteering and personal connection to the acts of giving/volunteering ("represents who I am").
Key findings:
Framing a donation as "spending" rather than "giving" helped participants feel more in control, and therefore increased the number of monetary donations.
When the level of perceived control was higher, the average gift amount was also higher.
This strategy did not increase the amount of time volunteered.
If citing, please refer to original article: Costello, J. P., & Malkoc, S. A. (2022). Why are donors more generous with time than money? The role of perceived control over donations on charitable giving. Journal of Consumer Research.
Related News & Publications: