Ask donors to get creative to increase donations
May 25, 2022
News and Publications, Research Brief
Engaging Employees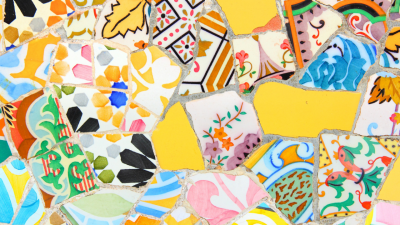 Keywords: behavior, cause, charity, engagement, fundraising, giving, NGO, nonprofits, strategy
Takeaway: Corporate citizenship professionals should consider organizing a creative activity to encourage donations in matching gifts and other giving campaigns. Engaging in creative activities prior to being asked for a donation increases both the likelihood of that a donation will be given and amount given.
Suggested audience: Top leaders, corporate citizenship professionals, cause marketing, marketing, community impact giving professionals, workplace campaign giving managers, employee giving managers, nonprofit partners, fundraisers
Researchers tested several donation scenarios encouraging varying degrees of creativity. For example, some participants were invited to color an elephant in 10 different colors (vs. only gray), or decorate a cookie with their own design (vs. copying a template) before being asked for a donation. Subsequent donation behavior—i.e., the likelihood of donation and the amount donated—to a nonprofit, was analyzed.
Key findings:
When participants engaged in a creative activity, a significantly higher percent donated to a charity compared to participants who engaged in a noncreative activity.
Participants who engaged in a creative activity made a significantly higher average donation to a charity following the activity than participants in a noncreative activity.
Donation behavior is only enhanced when participants actually engage in a creative activity, not when they were merely shown a creative item.
In each case, the creative activity was unrelated to the charity cause, demonstrating the context-independent nature of the effect.
If citing, please refer to original article: Xu, L. Mehta, R. Dahl, D. W. (2021). Leveraging Creativity in Charity Marketing: The Impact of Engaging in Creative Activities on Subsequent Donation Behavior. American Marketing Association, 1-16. https://doi.org/10.1177/00222429211037587
Related News & Publications: