Stakeholder and Material Issues Management: Advanced Corporate Citizenship Strategy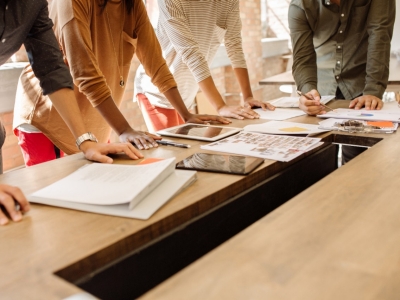 Corporate citizenship professionals are on the front lines of company interactions with a wide array of stakeholders—community leaders, nonprofit partners, employees, the media, and more. Stakeholders often have differing or even conflicting points of view. This course will provide tools to prioritize stakeholder relationships, identify material issues, and engage stakeholders to collect valuable feedback that can help you to maximize business and social value. You will also learn:
How to assess and prioritize stakeholders by their levels of influence, urgency, and legitimacy.
How to track issues and stakeholders as they evolve.
Which tactics—such as monitoring, surveys, interviews, and focus groups—are appropriate for each stakeholder group.
How to develop a materiality matrix for your industry sector and your company.
How to apply the materiality assessment process to your company to identify corporate citizenship priorities.
Enrollment Options | Where & When You Can Take This Course

Take This Course Online, Starting Today (Or Whenever You're Ready)

This course is available in a fully-online, self-paced format. You can complete it at your desk, according to your schedule. Continue reading below for course content details, then use this button to enroll.

Take This Course In person, At the Fall 2022 Summit

This course will be offered at the 2022 Fall Summit, October 17, 2022, in Boston, MA, on the Boston College campus. Read more about the in-person learning opportunity for this course (and others), by clicking below.

Request Help Deciding on the Format that's best for You

Options can be a wonderful thing... But sometimes you need more information to weigh them against one another. If you'd like to discuss how best to achieve your goals with this course and/or a CSR certification, please reach out.
This course is for:
Corporate citizenship professionals developing or refreshing their company's CSR strategy; corporate citizenship professionals developing a comprehensive stakeholder engagement strategy or plan for a GRI report; corporate citizenship professionals developing a community engagement strategy or plan for a new region; and other professionals engaging with external stakeholders in the design, development, and evaluation of programs. This course is appropriate also for professionals at any level seeking to better understand and apply the concept of materiality to the programs they manage.
Suggested prior knowledge and skills:
Possesses a familiarity with employer's business strategy.
Professional credentials earned:
5 units will be applied to a Certificate in Corporate Citizenship Practice. This is an elective course for a Certificate in Corporate Citizenship Practice.
Tuition
» Member: $2130.00
» Non-Member: $2900.00
Please note that course discounts may be available when you enroll in multiple courses at once, either idependently or as part of a Summit (in-person learning experience) registration. See the chart below. If you are considering take multiple courses, connect with our team to better understand your options.

Interested in Taking This Course Online?
Register to begin the self-paced, online course.
Register Here