Stakeholder and Material Issues Management: Advanced Corporate Citizenship Strategy
Corporate citizenship professionals are on the front lines of company interactions with a wide array of stakeholders—community leaders, nonprofit partners, employees, the media, and more. Stakeholders often have differing or even conflicting points of view. This course will provide tools to use in prioritizing stakeholder relationships, identifying material issues, and engaging stakeholders to collect valuable feedback that can help you to maximize business and social value. Prioritizing stakeholder relationships helps identify what issues are: A) most important, and B)—which your company is best positioned to address with its unique resources. This multi-phase process—known as a materiality assessment—helps you to focus on the areas of greatest significance to your company and society whether you are identifying the boundaries of your environmental, social, and governance (ESG) report, creating a corporate citizenship strategy, or evaluating a current program. A materiality matrix, the result of this process, provides a succinct and informative picture of how your company prioritizes ESG issues.
Course Offerings
Accelerated Certificate Summit
Earn your Certificate of Corporate Citizenship Practice in HALF the time at HALF the cost! The Boston College Center for Corporate Citizenship now offers our most popular certificate in an Accelerated Summit that combines the best aspects of in-person, networking-driven courses with the flexibility of online options.
Certificate in Corporate Citizenship Practice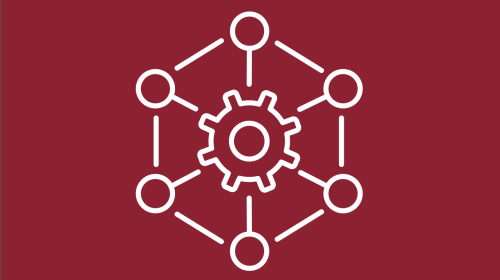 This is an elective course to earn your Certificate in Corporate Citizenship Practice, which can help you develop in-depth knowledge, practical skills, and useful tools to implement innovative corporate citizenship programs.
Join us and learn:
> How to assess and prioritize stakeholders by their levels of influence, urgency, and legitimacy.
> How to track issues and stakeholders as they evolve.
> Which tactics—such as monitoring, surveys, interviews, and focus groups—are appropriate for each stakeholder group.
> How to develop a materiality matrix for your industry sector and your company.
> How to apply the materiality assessment process to your company to identify corporate citizenship priorities.
This course is for:
Corporate citizenship professionals developing or refreshing their company's CSR strategy; corporate citizenship professionals developing a comprehensive stakeholder engagement strategy or plan for a GRI report; corporate citizenship professionals developing a community engagement strategy or plan for a new region; and other professionals engaging with external stakeholders in the design, development, and evaluation of programs. This course is appropriate also for professionals at any level seeking to better understand and apply the concept of materiality to the programs they manage.
Suggested prior knowledge and skills:
Possesses a familiarity with employer's business strategy.
Professional credentials earned:
5 units will be applied to a Certificate in Corporate Citizenship Practice. This is an elective course for a Certificate in Corporate Citizenship Practice.