Stakeholder and Material Issues Management: Advanced Corporate Citizenship Strategy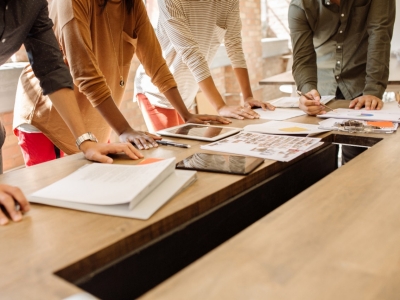 Corporate citizenship professionals are on the front lines of company interactions with a wide array of stakeholders—community leaders, nonprofit partners, employees, the media, and more. Stakeholders often have differing or even conflicting points of view. This course will provide tools to prioritize stakeholder relationships, identify material issues, and engage stakeholders to collect valuable feedback that can help you to maximize business and social value. You will also learn:
How to assess and prioritize stakeholders by their levels of influence, urgency, and legitimacy.
How to track issues and stakeholders as they evolve.
Which tactics—monitoring, surveys, interviews, and focus groups—are appropriate for each stakeholder group.
How to develop a materiality matrix for your industry sector and your company.
How to apply the materiality assessment process to your company to identify corporate citizenship priorities.
Take This Course Online, On Demand
You can enroll in this self-paced, online course today
Enroll Now
Enrollment Options
Take This Course Online, Starting Today (Or Whenever You're Ready)!
This course is available in a fully-online, self-paced format. You can complete it at your desk, according to your schedule. Continue reading below for course content details, then click on the button that says "Enroll Now."
Course Content: Preview the Specific Units or Modules Included in This Course
COURSE STRUCTURE
Start and finish on your schedule: Courses take 15-17 hours, including video content and exercises.
Module 1: Welcome and Context
Introduce the concept of materiality, the issues that are relevant and significant to a company
Activity: check your knowledge with a brief quiz
Module 2: Stakeholder Management
Provides an overview of stakeholder management
Activity: a case study and reflection on engagement and business objectives
Module 3: Stakeholder Identification
Explore the many different types of stakeholders that exist, learn how to identify stakeholders using various dimensions, and classifying them to allow for more effective management
Activity: identify your stakeholders
Module 4: Stakeholder Prioritization
Understand how to prioritize your list of identified stakeholders in order to accurately direct resources toward stakeholder issues
Activity: actively prioritize your stakeholders
Module 5: Stakeholder Issues
Diagnose and analyze stakeholder issues, helping to determine how to address those issues
Activity: identify stakeholder issues
Module 6: Stakeholder Engagement
Dig into levels of engagement with a range of stakeholders, from monitoring to full partnership based on the priority of the stakeholder and the urgency of the issues at hand
Activity: case study and devise a stakeholder engagement plan
Module 7: Issues and Topics
Identify a full list of issues to consider with the application of a materiality assessment
Activity: determine topics that are material for your company
Module 8: Analyze
Investigate the full list of issues that have been identified, to inform the decision-making process regarding which issues are of greatest importance based on the available time and resources
Activity: build a materiality analysis
Module 9: Act
Continue in the materiality process through action to address the issues that have been identified and prioritized
Activity: make choices that most appropriately fit a concern or issue
Module 10: Report, Communicate, and Monitor
Learn about communicating the method and reporting findings based upon the actions taken
Activity: a materiality analysis case study
This course is for:
Corporate citizenship professionals developing or refreshing their company's CSR strategy; corporate citizenship professionals developing a comprehensive stakeholder engagement strategy or plan for a GRI report; corporate citizenship professionals developing a community engagement strategy or plan for a new region; and other professionals engaging with external stakeholders in the design, development, and evaluation of programs. This course is appropriate also for professionals at any level seeking to better understand and apply the concept of materiality to the programs they manage.
Suggested prior knowledge and skills:
Possesses a familiarity with employer's business strategy.
Professional credentials earned:
5 units will be applied to a Certificate in Corporate Citizenship Practice. This is an elective course for a Certificate in Corporate Citizenship Practice.
Tuition
» Member: $2130.00
» Non-Member: $2900.00
Please note that course discounts may be available when you enroll in multiple courses at once, either idependently or as part of a Summit (in-person learning experience) registration. See the chart below. If you are considering take multiple courses, connect with our team to better understand your options.

Interested in Taking This Course Online?
Register to begin the self-paced, online course.
Register Here