Movers, Shakers & Impact Makers: Top CSR leaders, ESG reports, and new job listings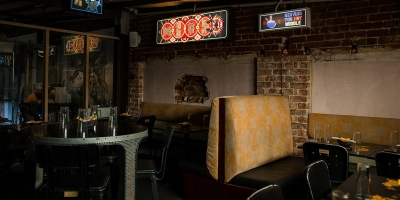 The member community convened by Boston College Center for Corporate Citizenship is one of a kind. The 500+ companies we serve each year around the globe are leaders in environmental, social, and governance action, and the thousands of individuals who make up this network are some of the best in the field!
---
Featured this week: Vivian Greentree, Fiserv; Stefanie S., Fifth Third Bank; Jennifer Leitsch, CBRE; Amy Wendel, LogMeIn; Hedieh Fakhriyazdi, Weil, Gotshal & Manges LLP; Nancy Rogers, Lincoln Financial Group; Aramark; Bank of the West; Desert Financial Credit Union; Excel Energy; Morgan Stanley; Palo Alto Networks; Verizon; Yum! Brands Inc.; Geisinger; General Mills; Merck; Tufts Health Plan; JPMorgan Chase & Co.; Polen Capital Management; ESPN; MAPFRE Insurance; Philip Morris International; Popular
---
Members: Would you like your company to be featured in future posts? Fill out this Member News Form.
Here is how our members have been working to build better business and a better world:
Spotlight on You
DiversityFIRST recognized the following leaders from member companies in its Top 50 CSR Awards:
Hedieh Fakhriyazdi, Director, Social Responsibility and Weil Foundation, Weil, Gotshal & Manges LLP
Vivian Greentree, Senior Vice President, Head of Global Corporate Citizenship, and President, Fiserv Cares Foundation, Fiserv
Jennifer Leitsch, Vice President, Corporate Responsibility, CBRE
Nancy Rogers, Senior Vice President, Chief Sustainability Officer, and President, Lincoln Financial Foundation, Lincoln Financial Group
Stefanie Steward-Young, Senior Vice President, Chief Corporate Social Responsibility Officer, Fifth Third Bank
Amy Wendel, Director and Global Head of Corporate Social Responsibility, LogMeIn
Job Postings
Aramark (Just Added!)
Philadelphia, PA
Manager, Enterprise Sustainability – Climate
Manager, Enterprise Sustainability – ESG Reporting
Bank of the West
Denver, CO
Senior CSR Regional Officer
Desert Financial Credit Union
Phoenix, AZ
Vice President, Executive Director of Desert Financial Foundation
Excel Energy (Just Added!)
Various Locations
Corporate Giving Representative
Nasdaq
New York, NY
Senior Director, Environmental, Social and Governance Manager
Palo Alto Networks
Santa Clara, CA
Senior Program Manager, Environmental Sustainability
Regeneron
Tarrytown, NY
Senior Manager, Environmental Sustainability
Verizon
Basking Ridge, NJ
Senior Analyst, Corporate Social Responsibility
Yum! Brands, Inc.
Louisville, KY
Social Purpose & Communications Manager
Member Companies in the News
Geisinger partnered with eight local chambers of commerce to launch Meals in Spring and give back to restaurants hit hard by the pandemic. As part of the program, more than 23,000 Geisinger employees can redeem a $10 meal voucher at more than 250 restaurants across 12 counties through June 30. By patronizing local restaurants, Geisinger employees are contributing to the local economy, which benefits their friends, neighbors, school districts and nonprofit organizations in their communities.
General Mills is now the first U.S. consumer packaged goods company to put in place a sustainability-linked revolving credit facility, which now includes a pricing structure tied to environmental impact metrics. General Mills will be measured on progress in reducing greenhouse gas emissions in owned operations and using renewable electricity for global operations. Sustainability performance is measured and communicated in General Mills' annual Global Responsibility Report.
Merck announced the funding support of its 20th community-based project in the Safer Childbirth Cities initiative aimed at fostering solutions that will help U.S. cities become safer, more equitable places to give birth. The expansion of the program, launched by Merck for Mothers, comes during Black Maternal Health Week, which is centered on deepening the conversation and community-led solutions to improve Black maternal health outcomes in the U.S.
Tufts Health Plan has released its 2020 Corporate Citizenship Report: Communities Lead. In a year marked by a global pandemic and racial violence, our colleagues recommitted to inclusive business practices, pivoted to adapt products and services, and advocated for greater civic engagement and accountability. The report illustrates the organization's commitment to listening and learning from community to get to shared solutions that address community needs. The stories show our values in action—illustrating the power of aligning resources to address pressing issues in the communities we serve.
Members on the Move
Welcome to new members JPMorgan Chase & Co. and Polen Capital Management! Learn more about joining them, along with more than 10,000 professionals in the Boston College Center for Corporate Citizenship member community: Member Benefits
Attendees from ESPN, MAPFRE Insurance, Philip Morris International, Popular, and more have registered to attend the all-virtual International Corporate Citizenship Conference NEXT WEEK on April 26-28, 2021. You can still register to join them at the conference.