Movers, Shakers & Impact Makers: CSR report season marked by successful goal achievement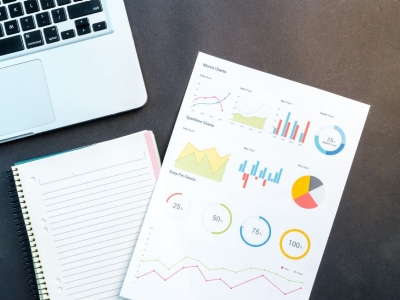 The member community convened by Boston College Center for Corporate Citizenship is one of a kind. The 500+ companies we serve each year around the globe are leaders in environmental, social, and governance action, and the thousands of individuals who make up this network are some of the best in the field!
CRISIS RESPONSE: On our blog, we are providing daily coverage on how member companies are responding to the George Floyd protests at Business Support for Protests of Racial Inequality, and the COVID-19 pandemic at Corporate Citizenship Responses to COVID-19. Check often for updates—and let us know if you would like us to share your company's response at ccc@bc.edu.
Here is how our members have been working to build better business and a better world:
Spotlight on You
Kala Gibson, executive vice president and head of business banking at Fifth Third Bank, recently penned an editorial titled "The Intersection of Rage, Fear, and Hope" in the Cincinnati Enquirer. In the editorial, Gibson addresses the emotions often associated not only within a Black Lives Matter movement, but also as a black man and the father of two young black men. "My heart is heavy, and I'm deeply saddened over the recent events, but I continue to have hope and faith in our country," stated Gibson. "I believe this is our defining moment. This is the moment we say enough is enough. This is the moment we stand against injustice and inequality."
Job Postings
Apple Inc. is hiring an Environmental Program Manager and Environment, Health and Safety Lead in Cupertino, CA, to provide support at Apple Park, Apple's corporate headquarters.
Clorox is looking for a Director of ESG (Corporate Responsibility) Strategy and Stakeholder Engagement in Oakland, CA, to lead the development and continual enhancement of its corporate ESG strategy.
The Coca-Cola Company is looking for an ES (Environmental Sustainability) Governance Manager at its Tokyo, JP location to promote ES governance, manage environmental performance data, and develop and implement environment programs for the entire Coca-Cola operation.
Fannie Mae is looking for a Senior Vice President of Environmental, Social, and Governance (ESG) & Mission in Washington, DC to set the company's ESG and mission agenda in concert with critical enterprise stakeholders.
General Mills is looking for a Health, Safety, and Environmental Manager in Buffalo, NY to act as an advisor and to implement standards and procedures that protect human safety and the environment.
Honeywell is seeking a Health, Safety, and Environmental Coordinator in Smithfield, RI, who will provide a key role in the HSE function, and support key processes and help track performance metrics.
Samsung is hiring a Corporate Social Responsibility Manager in San Jose, CA, to work with leaders and colleagues to develop messaging and programming for key CSR campaigns and programs.
Member Companies in the News
Congratulations to the member companies who released CSR reports this week to mark ESG performance for the year!
Members on the Move
This past week's Member Meetup on career advancement in corporate citizenship featured insights from featured facilitators Brien Faucett of Cox Enterprise, Chimeka Foster of Dallas Fort Worth International Airport, and Paul Hollie of Premera Blue Cross. Members, register here for upcoming meetups on Corporate Action against Racial Inequality on July 15 and 23.
An active discussion on School Supply Projects in our Online Member Community kicked off by Buckman has benefited from responses from CITGO, Fidelity Investments, Synopsys, and others. Members can join in on the discussion: Join the Online Member Community.