Travelers EDGE® | Empowering Dreams for Graduation and Employment: A Case Study
Established in 2007, the objective of Travelers EDGE® is to increase the number of underrepresented individuals who complete a bachelor's degree and are prepared for a career at Travelers or in the Insurance & Financial Service (IFS) industry.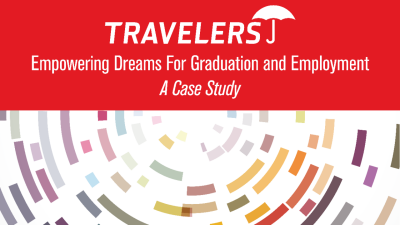 Mapping 15 Years of Progress
Travelers EDGE is a unique and powerful example of corporate innovation and commitment to change. This case study demonstrates how teams can effect and build upon change to continually improve outcomes that matter for their success and for our broader societal well-being. From program inception through June 30, 2022, Travelers EDGE has achieved the following outcomes:
563 scholars supported with scholarships or stipends
314 individuals obtained bachelor's degrees
35%of the graduates were hired at Travelers and 74% were hired at Travelers or other IFS companies upon graduation
67% of all scholars have graduated from or remain as scholars in the Travelers EDGE program.
Interested in reading more?
Read how Travelers is leading the way for diversity and inclusion in the insurance/financial employment pipeline.
Get the Executive Summary
Interested in Hearing More on This Approach?
Hear the Travelers team present on their change management approach and findings at #BCConf23
Register for the Conference
Related research, reading, and opportunities for discussion: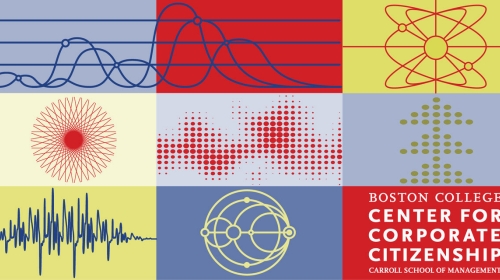 State of Corporate Citizenship
The State of Corporate Citizenship is a research project of the Boston College Center for Corporate Citizenship that examines how executives view corporate citizenship and their firms' performance in the environmental, social, and governance dimensions of business.
Diversity, Equity, and Inclusion Report, 2021
Corporate citizenship professionals have an essential part to play in elevating discussions of diversity, equity and inclusion, building inclusive programs, and engaging stakeholders to understand how equity can be achieved.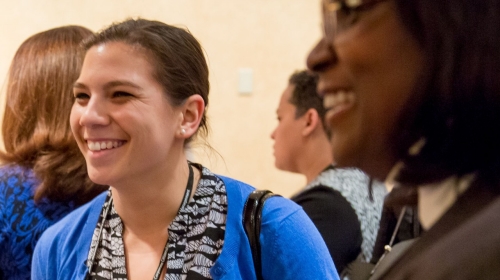 Corporate Citizenship Member Networks
Our Center is comprised of more than 500 companies and 10,000 corporate citizenship professionals from around the world. Members can connect with one another via our Online Member Community and beyond...