Companies celebrate 100+ years of community involvement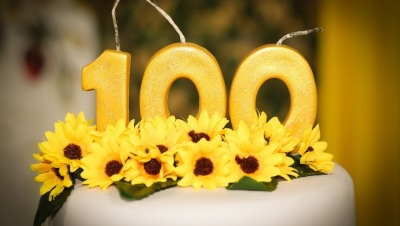 Featured this week: Erin Percifull, EY; Jennifer Flynn Dear and Meghan Bracken, KPMG US; Ian Strongwater, Liberty Mutual; Christy Reeves, Ochsner Health; Crowe; Delta Air Lines; Estee Lauder; Microsoft; Morgan Stanley; Philip Morris International; Prudential; Regeneron; Royal Caribbean; Vanguard; Jerry Norcia, DTE Energy; Nancy Mahon, The Estée Lauder Companies; Eric Starkloff, NI; Cain Hayes, Point32Health; UPS; American Tower; Goodwin Proctor LLP
The member community convened by the Boston College Center for Corporate Citizenship is one of a kind. The 500+ companies we serve each year around the globe are leaders in environmental, social, and governance action, and the thousands of individuals who make up this network are some of the best in the field!
Members: Would you like your company to be featured in future posts? Fill out this Member News Form.
Here is how our members have been working to build better business and a better world:
Spotlight on You
Erin Percifull announced on LinkedIn that she is starting a new position as manager, climate change and sustainability services at EY. Congratulations!
Jennifer Flynn Dear, managing director, KPMG Community Impact and Alumni Network at KPMG US, celebrated her company's 125 anniversary by marking its Community Impact Day. "KPMG Community Impact Day was a tremendous success because of our truly amazing KPMG people who worked Together For Better in communities across our country serving over 450 nonprofits and improving the lives of many," said Flynn Dear on LinkedIn, giving special thanks to KPMG Community Impact Director Meghan Bracken and the entire KPMG Community Impact team who worked on the event.
Ian Strongwater, senior business analyst, community investments at Liberty Mutual, shared on LinkedIn that in honor of his company's 110th anniversary, the organization is sharing 110 gifts with nonprofit partners. "This move celebrates the core values that have sustained our business for more than a century—being open, making things better and putting our customers, employees and communities first," said Strongwater on LinkedIn.
Christy Reeves, vice president at Ochsner Health, announced on LinkedIn that she will serve as chair for BCCCC's new Advisory Board for Health Equity. "For my healthcare colleagues eager to learn from others doing this important work, please consider joining me in this dialogue," said Reeves. "Thank you to the Boston College Center for Corporate Citizenship for assembling this group that will give greater visibility to health inequalities and find creative solutions to addressing these barriers."
Member Job Postings
Boston College Center for Corporate Citizenship
Chestnut Hill, MA
Director, Executive Education & Advisory Products
Senior Writer/Production Manager
Crowe
Various Locations
ESG Internal Audit Manager
Delta Air Lines (JUST ADDED!)
Atlanta, GA
Head of Sustainability and Corporate Innovation Strategy
Sustainable Travel Experience Program Manager, Global Sustainability
Estee Lauder
New York, NY
Manager, Equity, Philanthropic Partnerships
FactSet (JUST ADDED!)
Norwalk, CT or New York, NY
Manager, Corporate Sustainability
Microsoft
Multiple U.S. Locations
Director of Public Policy, Sustainability


Morgan Stanley
New York, NY
Community Affairs Program Coordinator
Philip Morris International
Stamford, CT
Community Relations Specialist
Regeneron
Tarrytown, NY
Associate Director, Corporate Responsibility - ESG Reporting and Engagement
Royal Caribbean Group
Miami, FL
Senior Specialist, ESG Comms
Vanguard
Malvern, PA / hybrid
Community & Employee Experience Lead
Head of Community Stewardship

Member Companies in the News.
DTE Energy has finalized a new clean energy agreement with Ford Motor Company that will soon allow the automaker to attribute all its electricity supply in Michigan to clean energy. DTE will add 650 megawatts of new solar energy capacity in Michigan for Ford by 2025. DTE estimates that the construction of the solar arrays will create 250 temporary jobs and 10 permanent jobs. Local communities that host DTE's renewable energy projects also benefit from the additional tax revenue these projects generate. This revenue can be used for community support services including roads, schools, libraries and first responders. "We want to congratulate Ford Motor Company for its environmental leadership and commitment to clean energy," said Jerry Norcia, chairman and CEO, DTE Energy. "Ford was the first large industrial customer to enroll in our MIGreenPower program in 2019 and we thank Ford for its continued commitment to using MIGreenPower to help decarbonize its operations and meet its sustainability goals."
The Estée Lauder Companies (ELC) announced its commitment to transition 100% of its global corporate fleet of vehicles to electric by 2030. As part of this commitment, ELC has also become the first company in prestige beauty to join the Climate Group's EV100 initiative, which brings together companies who are committed to accelerating the transition to electric vehicles (EV). "The Estée Lauder Companies has a deep commitment to helping accelerate the transition to a low-carbon future, and the electrification of our corporate fleet is an important next step in our sustainability journey," said Nancy Mahon, senior vice president, global corporate citizenship and sustainability, The Estée Lauder Companies. "Our hope is that our commitment to clean transportation will not only help to reduce our impact and engage our employees in our commitment, but also inspire similar action by others in the industry and beyond."
NI released its 2021 Corporate Impact Report, which outlines the company's first full year of progress toward its 2030 goals to make a positive impact on society and the planet. This progress ranges from building infrastructure for increasing NI's workforce and supplier diversity over the next decade to creating hands-on STEM education programs that are already changing children's lives every day. "We are living through a period of rapid evolution. We see it with our customers who are accelerating the digital transformation of our world, and we see it in our society and across our planet," said Eric Starkloff, CEO, NI. "Our 2030 Corporate Impact Strategy reflects our desire to be a driver of positive change."
Point32Health Foundation announced grants totaling $1 million to advance social and racial equity. The funds will support nonprofit organizations that include diverse voices and perspectives, eliminate systemic barriers, and advocate for stronger communities. Harvard Pilgrim Health Care Foundation and Tufts Health Plan Foundation, which combined to become Point32Health Foundation, have committed more than $5.5 million to support racial equity since 2020. "We are honored to support the important work these non-profits are doing in promoting equity and making transformative societal changes," said Cain Hayes, president and CEO of Point32Health and a member of the Point32Health Foundation board of directors. "They are addressing persistent inequities that affect almost every issue in society and we know these grants will have a positive impact in communities throughout the region."
The UPS Foundation and volunteers from UPS in Anchorage worked with OPERATION RAMP IT UP to build the organization's first wheelchair ramp in Alaska. The ramp was for a local veteran with 44 years of federal service, 22 in the military, and another 22 as a civilian. OPERATION RAMP IT UP was founded by Greg Schneider, a UPS driver of 42 years, to help install ramps for people in need of mobility assistance. One of the organization's goals is to install ramps in all 50 states.
Members on the Move
Welcome to new members, American Tower and Bose! They will join more than 10,000 professionals in the Boston College Center for Corporate Citizenship member community. Learn more about joining them and what you get as a part of membership.
A corporate citizenship professional from Goodwin Proctor LLP just registered to attend the Summit! This week-long learning experience is designed to help busy professionals complete a large portion of their Certificate in Corporate Citizenship Practice all at once, with plenty of time to network with peers. Learn more about joining them at one of two upcoming Summit events!