Closing the climate change funding gap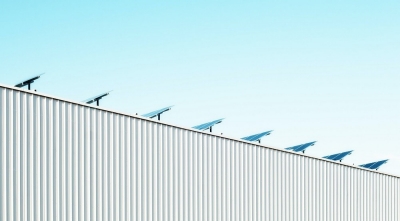 Featured this week: Nora Moreno Cargie, Point32Health Foundation; Peter Tavernise, Cisco; Crowe; Erie Insurance; Fannie Mae; Kyndryl; Morgan Stanley; Onsemi; Prudential; Regeneron; Tanger Outlets; Vanguard; Al Monaco, Enbridge; FedEx; Fifth Third Bank; Rich Templeton, Texas Instruments; Adobe; Altria Group; Blue Cross and Blue Shield of Louisiana; Blue Cross Blue Shield of Massachusetts; Capital One; Charles Schwab & Co., Inc.; Comerica Bank; Deloitte; Dow, Inc.; Freeport-McMoRan; Health Care Service Corporation; John Deere; KeyBank; KPMG LLP; Liberty Mutual Insurance; MassMutual; Prudential Financial, Inc.; Regeneron Pharmaceuticals; S&P Global; Subaru of America, Inc.; UPS; Vertex Pharmaceuticals; CEMEX; Northrop Grumman; Wells Fargo; Delta Air Lines; DTE Energy; FactSet; T.D. Williamson
The member community convened by the Boston College Center for Corporate Citizenship is one of a kind. The 500+ companies we serve each year around the globe are leaders in environmental, social, and governance action, and the thousands of individuals who make up this network are some of the best in the field!
Members: Would you like your company to be featured in future posts? Fill out this Member News Form.
Here is how our members have been working to build better business and a better world:
Spotlight on You
Point32Health Foundation President Nora Moreno Cargie was honored by the National Council on Aging with the Trailblazer Change Agent Award, for centering social justice and racial equity in all her work. "I am humbled by this recognition—it strengthens my resolve to continue to be a disrupter, to work vigilantly toward eliminating the racism and bias embedded in our systems, and to follow community in identifying solutions to the issues that matter to them," Moreno Cargie said.
Peter Tavernise, climate impact and regeneration lead, Cisco, wrote in the company's blog about how the Cisco Foundation invests in climate change solutions. In the post, he lays out the foundation's 10-year, $100 million strategy that focuses on early-stage solutions; diversified, blended finance approaches; and respect for natural systems and regeneration. "Currently, less than two percent of philanthropic dollars go toward addressing climate change. Investment capital for innovative solutions that could reduce carbon emissions that lead to global warming is inadequate as well," says Tavernise. "The Cisco Foundation can play a role in filling this funding gap."
Member Job Postings
Boston College Center for Corporate Citizenship
Chestnut Hill, MA
Director, Executive Education & Advisory Products
Assistant Director, Corporate Sponsorships
Senior Writer/Production Manager
Crowe
Various Locations
ESG Internal Audit Manager
Erie Insurance
Erie, PA
Director, Diversity, Equity & Inclusion
Kyndryl
Remote: Climate Change & Environmental Leader
New York, NY: ESG Business Development Project Manager
Morgan Stanley (JUST ADDED!)
New York, NY
Community Affairs Program Coordinator
Onsemi
Phoenix, AZ or Remote
Energy and Sustainability, Senior Manager
Prudential
Various Locations
Director, Sustainability, External Affairs
Regeneron
Tarrytown, NY
Associate Director, Corporate Responsibility - ESG Reporting and Engagement
Vanguard
Malvern, PA / hybrid
Program Officer, Community Stewardship
Member Companies in the News.
Congratulations to the member companies that released ESG reports! Please join us in celebrating their milestones:
Enbridge Inc. published its 21st annual Sustainability Report, offering stakeholders information about the company's continuous improvement in areas of environment, social, and governance (ESG) performance. "All of us across the Enbridge team continue to look forward, building a bridge to a cleaner energy future and embracing the opportunity to deliver today's energy needs while we build a stronger foundation for the future," said Al Monaco, president and CEO, Enbridge Inc.
FedEx released its 2021 Delivering For Good report, which covers highlights from a year of corporate efforts to assist with shipments of critical goods and respond in times of disaster. In total, FedEx shipped $89.6 million worth of goods via 82,000 shipments to nonprofit programs doing good around the world. Among these shipments were supplies of clean water for Vietnam after a devastating typhoon, 2 million face masks to India in the midst of a COVID-19 outbreak, and children's books from the Smithsonian to address potential gaps in learning during the pandemic.
Fifth Third Bank published its 2021 Environmental, Social and Governance Report, which provides updates and progress on the bank's ESG strategy and priorities for all stakeholders, including customers, employees, communities, investors, and regulators. The report includes, among other updates, progress reports of actions taken under Fifth Third's five Board-approved ESG priorities: addressing climate change; promoting inclusion and diversity; delivering on commitment to employees; keeping the customer at the center; and strengthening communities.
Texas Instruments published its 2021 Corporate Citizenship Report. The report describes TI's commitment to being a good corporate citizen, acting on its environmental, social, and governance and sustainability priorities. "Our ambitions are foundational to ensuring that we operate in a sustainable, socially thoughtful, and environmentally responsible manner," said Rich Templeton, chairman, president, and CEO, Texas Instruments. "When we are successful in achieving these ambitions, our employees, customers, communities and shareholders all win."
We are also pleased to share the following CSR news from the BCCCC member network:
BCCCC members featured prominently on the Civic 50, an initiative of Points of Light honoring the 50 most community-minded companies in the United States as determined by an annual survey administered by True Impact: Adobe; Altria Group; Blue Cross and Blue Shield of Louisiana; Blue Cross Blue Shield of Massachusetts; Capital One; Charles Schwab & Co., Inc.; Comerica Bank; Deloitte; Delta Air Lines; Dow, Inc.; DTE Energy; Freeport-McMoRan; Health Care Service Corporation; John Deere; KeyBank; KPMG LLP; Liberty Mutual Insurance; MassMutual; Point32Health; Prudential Financial, Inc.; Regeneron Pharmaceuticals; S&P Global; Subaru of America, Inc.; UPS; Vertex Pharmaceuticals; Wells Fargo & Company
CEMEX announced the launch of its Green Financing Framework, which the company reports is the first in its sector, further expanding its commitment to sustainable finance and building a more sustainable world. The framework reflects the roadmap and objectives of CEMEX's climate action program, Future in Action, and enables CEMEX to issue green financing instruments. Under the framework, CEMEX intends to allocate the net proceeds from the issuances to finance eligible green projects in areas such as CO2 emissions reduction, clean electricity and energy efficiency, clean transportation, water management, air quality, circular economy, and waste management.
Northrop Grumman shared the story of Jenna, a transgender employee, her journey toward coming out to her colleagues as her true self, and how the company provided resources to support her along the way. Read the post, Living Authentically, to learn about Jenna and how Northrop Grumman's Gender Transitioning Program, members of the company's Pride in Diversity Alliance, and its Diversity, Equity, and Inclusion Council work to assist employees alongside every step of their coming-out journey.
Wells Fargo Foundation recently launched Growing Diverse Housing Developers, an initiative with a $40 million grant aimed at helping real estate developers of color, including Black and Latino-owned firms, grow and succeed. The foundation is partnering with Capital Impact Partners, Low Income Investment Fund (LIIF), Raza Development Fund (RDF), and Reinvestment Fund. The program will provide 39 developers of color with lower-cost, flexible capital, as well as the training, mentors, and resources needed to accelerate the production of multifamily and mixed-use housing development projects.
Members on the Move
Welcome to new member, Delta Air Lines! They will join more than 10,000 professionals in the Boston College Center for Corporate Citizenship member community. Learn more about joining them and what you get as a part of membership.
Members from DTE Energy, FactSet, T.D. Williamson, and more have been asking and answering questions in the newly redesigned BCCCC Online Member Community! Here are some recent conversations that members can jump in on right now:
Learn more about joining these members, along with more than 500 companies we serve each year in the Boston College Center for Corporate Citizenship member community: Member Benefits.