Incredible week of CSR learning, networking, and camaraderie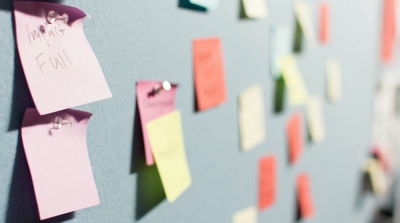 Featured this week: Maggie Shortes, Wells Fargo; Ian Strongwater, Liberty Mutual Insurance Company; Melodie Knowlton, Vertex Pharmaceuticals; Tré Nelson, Ochsner Health System; Jennifer Gibbs, KPMG LLP; Faith Taylor, Kyndryl; Crowe; Erie Insurance; Fannie Mae; Kyndryl; Onsemi; Prudential; Regeneron; Tanger Outlets; Vanguard; Aramark; Deloitte; Nasdaq; Verizon; CEMEX; Danaher; Finish Line; Texas Instruments
The member community convened by the Boston College Center for Corporate Citizenship is one of a kind. The 500+ companies we serve each year around the globe are leaders in environmental, social, and governance action, and the thousands of individuals who make up this network are some of the best in the field!
Members: Would you like your company to be featured in future posts? Fill out this Member News Form.
Here is how our members have been working to build better business and a better world:
Spotlight on You
Maggie Shortes, who works for Wells Fargo as senior vice president and chief of staff for external engagement, diverse segments, representation and inclusion, posted on LinkedIn about her experience at the BCCCC Management Intensive. "I've had an incredible week of learning, networking, and camaraderie," said Shortes. "It's awesome to be around a group of professionals who are dedicated and passionate about giving back to our communities." Other Management Intensive participants joined her in celebrating in the comments section:
· "Thank you to everyone in the cohort for your ideas and your willingness to share them openly," said Ian Strongwater, senior business analyst, Liberty Mutual Insurance Company.
· "What a great week!" said Melodie Knowlton, senior director, community affairs and global head of STEAM education, Vertex Pharmaceuticals.
· "I learned so much from BCCCC, you, and everyone in our cohort," replied Tré Nelson, director, economic development and community initiatives, Ochsner Health System
· "A great week and even better cohort!" said Jennifer Gibbs, Associate Director, Community Impact, KPMG LLP
Faith Taylor, global sustainability officer at Kyndryl, delivered a keynote presentation at the UnisonSteadfast Independence Day Conference on "Why we need a path to Net Zero." See her post on LinkedIn.
Member Job Postings
Crowe
Various Locations
ESG Internal Audit Manager
Erie Insurance
Erie, PA
Director, Diversity, Equity & Inclusion
Fannie Mae
Washington, DC / remote work optional
ESG Reporting Senior Associate
Kyndryl
New York, NY
ESG Business Development Project Manager
Northrop Grumman (JUST ADDED!)
Redondo Beach, CA / Hybrid
Corporate Citizenship Representative (Sr Principal Level)
Onsemi
Phoenix, AZ or Remote
Energy and Sustainability, Senior Manager
Prudential
Various Locations
Director, Sustainability, External Affairs
Regeneron
Tarrytown, NY
Associate Director, Corporate Responsibility - ESG Reporting and Engagement
Vanguard
Malvern, PA / hybrid
Program Officer, Community Stewardship
Member Companies in the News
Aramark announced it is the first contract catering company in the U.S. to sign World Resources Institute's (WRI) Cool Food Pledge. By signing the pledge, Aramark is committing to drastically reduce the greenhouse gas (GHG) emissions associated with the food it serves in the U.S. by 25% by 2030. Cutting carbon emissions is a critical component of the company's sustainability plan, Be Well. Do Well., focused on positively impacting people and the planet. The announcement supports Aramark's efforts and furthers the company's journey toward setting science-based targets, including its path to net zero emissions, since nearly half of the company's greenhouse gas emissions come from the food it purchases and serves.
Deloitte has published its 2022 CxO Sustainability Report, which polled more than 2,000 C-suite executives across 21 countries. The report reveals leaders working across the C-suite appear to show much higher perception of, exposure to, and concern for climate change than the general public, with 79% saying the world is at a tipping point for climate-change response. "Business leaders have a platform readily available to support their own organizations' climate transformation efforts, engage their employees in meaningful action, and help further external organizations' steps to fight climate change," commented Kathy Alsegaf, global internal sustainability leader, Deloitte. "When these leaders collectively use their voices, they can effectively collaborate and innovate on sustainability solutions across industries and disciplines."
Nasdaq published its latest sustainability report, which focuses on decarbonization, pandemic response, and creating more equity and inclusion in capital markets. "A more sustainable and equitable world is within our grasp," says Adena T. Friedman, president and CEO of Nasdaq. "As carbon mitigations become a must-have for every company, Nasdaq is engaging with and educating our clients on climate risks and providing marketplace solutions to help them achieve their own ESG objectives."
Verizon recently published the results of the first year of its Responsible Marketing Action Plan, which is part of the company's long-term commitment to Diversity, Equity, and Inclusion (DE&I). The report explains how Verizon worked towards its goal of increasing diversity across the creative supply chain by supporting diverse-owned production companies. Continuing to build an inclusive work environment and retain diverse talent, Verizon also devised the program AdDisruptors, a six-month program that provides access to speakers and one-on-one mentoring from thought leaders throughout the industry to diverse talent with five to eight years of experience. The goal of the program is to inspire the next generation of marketing leaders and retain the diverse talent working on Verizon's agency teams.
Members on the Move
Members from CEMEX, Danaher, Finish Line, Texas Instruments, and more have been asking questions in the newly redesigned BCCCC Online Member Community! Here are some popular conversations that members can jump in on right now:
· Human Rights: Self-Assessment, GAP Analysis & Tools
· Sustainable options - utensils
· VTO FAQs
Learn more about joining these members, along with more than 500 companies we serve each year in the Boston College Center for Corporate Citizenship member community: Member Benefits.