Movers, Shakers & Impact Makers: Companies set ambitious goals for inclusive recruiting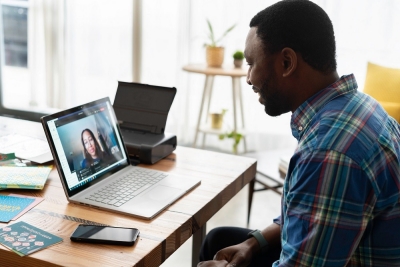 Featured this week: Helen Gurfel, CBRE; Allstate; Blue Cross Blue Shield of Massachusetts; Estee Lauder; Fifth Third Bank; JP Morgan Chase; Merck; Morgan Stanley; Microsoft; Nasdaq; PwC; Vanguard; Weil, Gotshal & Manges; Janus Henderson Investors; Wells Fargo; Yum! Brands, Inc.; HanesBrands; Prudential Financial; TIAA
The member community convened by Boston College Center for Corporate Citizenship is one of a kind. The 500+ companies we serve each year around the globe are leaders in environmental, social, and governance action, and the thousands of individuals who make up this network are some of the best in the field!
Members: Would you like your company to be featured in future posts? Fill out this Member News Form.
Here is how our members have been working to build better business and a better world:
Spotlight on You
CBRE welcomes Helen Gurfel as the company's new Head of Global Sustainability and Innovation. This newly created senior executive position underscores CBRE Global Investors' commitment to be a market-leading innovative real assets investment management firm that delivers sustainable solutions to drive outperformance.
Member Job Postings
Allstate Insurance Company
Remote, U.S.
Social Responsibility Impact Measurement & Reporting Senior Consultant
Blue Cross Blue Shield of Massachusetts
Boston, MA
Sustainability & Environmental Health Lead
Estee Lauder
New York, NY
Manager, ESG Data Analytics
Fifth Third Bank
Cincinnati, OH
Corporate Social Responsibility Program Officer III
JPMorgan Chase
San Francisco, CA
Corporate Responsibility, Global Philanthropy- Senior Program Associate
Morgan Stanley
New York, NY
Director – Community Affairs Communications Manager
Nasdaq
Various Locations
EmbeddingPurpose@Nasdaq Specialist
Purpose Program Coordinator
Purpose Project Program Manager
Takeda (Just Added!)
Cambridge, MA
Associate Director, Executive Communications and Science Philanthropy
PwC
Boston, MA
Sustainability/ESG Director
Vanguard
Malvern, PA
Associate Program Officer
Weil, Gotshal & Manges LLP
New York, NY
Manager, Global Diversity, Equity, Inclusion
Member Companies in the News
Janus Henderson Investors recently established goals for diversity and inclusion recruitment and added to its internship programs to reach those goals. Janus Henderson hopes the move will help the company find a new generation of talent and maintain a position of leadership in the active asset management space. The company aims to increase the number of women in senior management positions from 24% to 30% by 2023 and increase the number of racial and ethnically diverse senior managers from 11% to 16%.
Wells Fargo and ideas42, a nonprofit that uses insights from behavioral science to drive social change, announced Shared Prosperity Catalyst, a $15 million collaboration funded by Wells Fargo that aims to increase pathways to economic opportunity and advancement in the United States. The multi-year effort will initially focus on alleviating the disproportionate cost burdens, both financial and nonfinancial, faced by low- and moderate-income communities, and particularly communities of color.
Yum! Brands, Inc. released its annual Global Citizenship & Sustainability Report, highlighting the company's strategic investments in socially responsible growth, risk management and sustainable stewardship of its people, food, and impact on the planet. The report also details that the number of women in senior leadership globally reached 47% at the company in 2020, prompting the quick-service operator to accelerate goals for gender parity to a 2025 deadline, five years ahead of schedule.
Members on the Move
Welcome to new members HanesBrands, Prudential Financial, and TIAA! Learn more about joining them, along with more than 10,000 professionals in the Boston College Center for Corporate Citizenship member community: Member Benefits.