Advisory Board for Support of Military Families and Veterans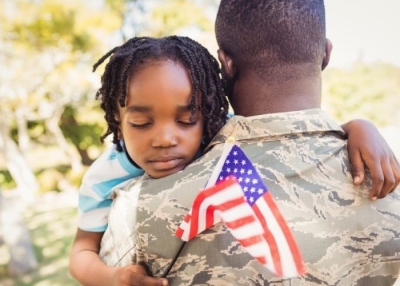 What is the Advisory Board for Support of Military Families and Veterans?
The Advisory Board for Corporate Support of Military Families and Veterans is a forum that seeks to support those who serve for all of us. This group elevates the critical needs of military families and veterans by acting as a forum where corporate citizenship professionals can exchange ideas and work with peers on programs that support military, military families, and veterans; Gain knowledge and insight; Explore potential cross-sector collaboration to positively impact our nation's military community; Accelerate and share learning about how companies can most effectively support our military families and veterans. 
What Do Board Members Do?
Each year the board will work as a group to set the advisory agenda to be explored.  Advisory Board members will have the opportunity to present their own work and to recommend guest topics and/or speakers.  Members will help to shape one or more advisory bulletin publications focused on emerging themes and best practices in corporate support for military families and veterans.  Advisory board members are invited (but not required) to be named co-authors of the advisory bulletin publications.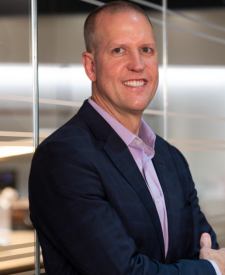 Board Chair
Justin Schmitt
Associate Vice President, Corporate Responsibility, USAA
NOW ACTIVELY RECRUITING!
Interested in joining this board? Let us know.
Member List as of December 2022
Todd Bowers
Global Head of Social Impact
Wayfair, Inc.
Michele Christ
Senior Manager, Purpose & Inclusion
PwC
Alrie Daniels
Director, Communications & Stakeholder Engagement
Point32Health
John Edelman
Managing Director, Global Engagement and Corporate Responsibility
Edelman
Lisa Feldner
Lead Associate, Community Impact & Philanthropy
Booz Allen Hamilton
Brandi Gomez
Corporate Social Responsibility Program Manager
Navy Federal Credit Union
Vivian Greentree
Senior Vice President, Head of Global Corporate Citizenship
Fiserv, Inc.
Grant Hegner
Lead Associate
Booz Allen Hamilton
Meg Hendricks
Senior Director, Corporate Citizenship
Fiserv, Inc
Andy Huang
Senior Manager, Inclusion Network
PwC
John Kitchens
Director, Corporate Citizenship
CSX Corporation
Mandy Leemhuis Monahan
Director, Office of Corporate Responsibility
Nordam
Brian Morgan
Senior Talent Advisor, Military
CSX Corporation
Justin Schmitt
Associate Vice President, Corporate Responsibility
USAA