Inclusive Corporate Citizenship: Conference kicks off Monday 4/26!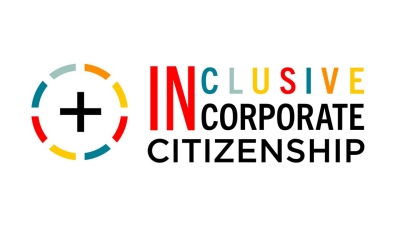 On Monday, more than 600 professionals from the corporate social responsibility field will convene for the annual International Corporate Citizenship Conference. The 2021 event, taking place virtually for the first time, is set to have one of the biggest turnouts ever in its nearly two-decade history. This means even more opportunities for CSR and sustainability professionals to network and learn from peers and experts in the field at an event taking place on a state-of-the-art virtual platform.
---
Still haven't registered for the conference? There's still time to join us for the online event on April 26-28, 2021. Register today.
---
The diversity, equity, and inclusion imperative
This year's conference theme, Inclusive Corporate Citizenship, will inform inspiring keynote presentations and interactive breakout sessions. As business leaders are taking an active role in supporting stakeholders of every gender identity, race, and ability, corporate citizenship leaders on the mainstage and in the audience will explore how their companies are and plan to build more sustainable, equitable, and inclusive workplaces and communities.
The conference has a heavy-hitting roster of general session speakers from the corporate, civil rights, philanthropic, and education sectors, including (in order of appearance):
Jimmie Walton Paschall, Executive Vice President and Head of Diversity, Equity, & Inclusion, Wells Fargo
Wade Henderson, CEO, Leadership Conference on Civil and Human Rights
Marc Morial, CEO, National Urban League
Janet Murguía, President and CEO, UnidosUS
John Yang, CEO, Asian Americans Advancing Justice
Erika Patterson, Corporate Responsibility Leader, EY Americas
Carolina Dominguez, Assistant Director, Corporate Responsibility, EY Americas
Kevin Brown, Americas Lead, Digital Divide Initiative, EY Americas
J. Reymundo Ocañas, Director of Communications and Responsible Business and Community Reinvestment Act (CRA) Officer, BBVA USA
Andrea Ronzani, Director of Corporate Citizenship, BBVA USA
Tony Moraga, Manager of Social Impact, BBVA USA
Tom Davidson, Founder and Chief Executive Officer, EVERFI, Inc.
Bill Borrelle, Senior Vice President and Chief Marketing Officer, Pitney Bowes
Kathleen Ryan Mufson, Director of Global Corporate Citizenship & Philanthropy, Pitney Bowes; President, Pitney Bowes Foundation
Denise Yap, Senior Vice President of Corporate Citizenship, Synchrony
Janeene Freeman, Director of Education & Youth Development, Fairfield County's Community Foundation
Ann Woo, Senior Director of Corporate Citizenship, Samsung Electronics America
Charles Best, Founder and CEO, DonorsChoose
M. Letitia Hubbard, PHD, Instructor of Engineering and Mentorship, North Carolina School of Science and Math
Justin Reinmuth, STEM and Engineering Teacher, Gering High School
Nicole Clifton, President of Social Impact and The UPS Foundation
Valeria Lassiter, Founder and CEO, Lassiter & Associates
Janet M. Stovall, Senior Client Strategist, The NeuroLeadership Institute
Dr. Jonathan Kaufman, Motivator and Consultant
Get ready to participate
Attendees will have plenty of time for Q&A with speakers and peers, and will get a chance to discuss the critical topics of the day in networking breaks that include 1-on-1 matchmaking, structured group chats, and contact-sharing functionality. Need to miss a session? Attendees will also receive access for one year to the full conference archive, including video, slides, reports, and more.
Interactive breakout sessions
Year after year, attendees tell us they especially value the interactive breakout sessions at the conference, where they can explore specific challenges and solutions with other practitioners. This year, attendees can choose sessions to attend with like-minded peers based on one of four topic tracks: strategy and organizational change, community investment and social impact, communications and reporting, and sustainability. They can also choose between traditional panels, practical case studies, and hands-on workshops.
Here are just a few sessions we're especially excited about:
How to tackle your first sustainability report
Reimagining philanthropy: The case for an open approach
Getting to net zero
Virtual volunteering: What's next?
Environmental justice: Addressing the link between climate change and racial inequality
Strategically social: The rise of the "S" in ESG
Inspiring green innovation on remote teams
Do your part
If you managed virtual volunteering programs over the past year—now's your chance to participate! Conference attendees will have the chance to join the event-wide virtual volunteer activity in support of the UN World Food Program using their freerice.com platform. Participants can form a corporate team with their colleagues (and family!) and answer trivia questions to compete for prizes as we strive to fill bowls of rice for hungry people around the world.
---
Still haven't registered for the conference? There's still time to join us for the online event on April 26-28, 2021. Register today.