Integrating environmental and social impacts into the bottom line: Dogeared's story of attaining B Corporation certification
Tue Oct 01 05:30:45 EDT 2013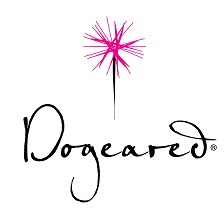 As more and more companies try to connect their social and environmental impacts to the bottom line, measurement and accountability are becoming a standard. One of the ways to accomplish this is by formally accounting for your company's environmental, social and governance (ESG) impacts and integrating those metrics into the company's annual financial reports. Dogeared, Inc. decided to formally incorporate ESG standards and transparency into its business by becoming a Certified B Corporation. Given the growing community of B Corporations around the globe, the Center reached out to co-founder, Merlin Clarke, who explained the process of becoming a B Corporation and how it has impacted Dogeared's corporate citizenship goals.
What does it mean for Dogeared to become a certified B Corporation?
"As a B Corporation, we're given the map, road and guardrails that lead us to good corporate citizenship…all we have to do is drive. And the more time and resources we can put into designing and creating our jewelry, the better our product. As we follow the guidelines set forth by our B Corporation certification, we know that our daily actions and business decisions are showing consideration toward our workers, community and environment.
"We know that as a company, we're doing good for the world, but it's a powerful motivator to have specific metrics that can indicate to what extent. When we share these results with our team, it fosters employee engagement and allows us to collaboratively choose initiatives to drive continued success. Employee working groups spearhead projects to heighten our B Corporation success with programs like extended maternity/paternity leave, vetting ethical suppliers and new ways of reducing energy consumption."
What prompted Dogeared to seek B Corp certification? Can you describe some of the steps that were involved in the process?
"Prior to our certification, we knew we were successful in our effort to make a difference, but I could not always articulate how when asked. I just knew that we cared for our employees, gave back to the community and stood by our commitment to handcrafting everything in California. If it felt right, we did it – but we had no idea how to measure the impact. We wanted to be a leader in responsible business, make sure our actions were meaningful and show our customers the company behind our product.
"The more I looked into B Corporations, the more I realized this was the right fit for managing the expectations and impact of corporate social responsibility. Being a B Corp could assure us we were doing right by our employees and that our actions were environmentally and socially responsible. It also enabled us to send a clear and direct message with credibility to our consumers about who we are and what we do. It's easy to talk about being great, but our B Corp certification provides essential third party validation.
"There was definitely a learning curve during our certification process. I personally understood all the benefits of a 'Benefit Corporation,' but that wasn't enough. I needed to get our team to buy in, too. We first introduced the Dogeared Promise: a credo to our employees and consumers that focused on our core values and business. This was the initial step in helping shape the mindset of our certification that is still constantly evolving.
"The B Impact Assessment was a real eye-opener for our company and something I'd suggest any conscientious company do. It was encouraging to see that a lot of what we were already doing had such a positive effect. It was also enlightening to see how even small changes and modifications could have real, meaningful impact. It provided guidance, highlighted areas of opportunity and determined which of our efforts would do the most good.
In 2011, we officially became a certified B Corp and recently received our recertification after two years. The ongoing accountability ensures we don't forgo our CSR initiatives, even temporarily.
How has being a B Corp affected your ability to monitor and manage your corporate citizenship impacts? Has it enhanced your citizenship platform or strategy?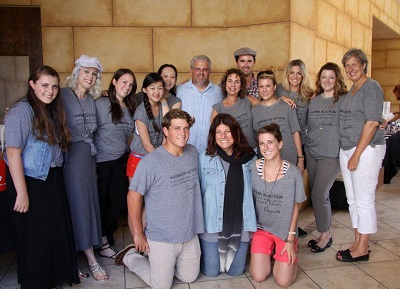 Every day we strive to make improvements. The metrics guide our decisions on new initiatives and necessary areas of focus. Internally, we have a Karma in Action team and a Culture Committee that focus on these core areas of growth and opportunity. The Karma in Action team is a group of Dogeared employees who meet monthly to explore new opportunities for employee engagement, recognition, volunteering and giving back to our communities and each other. The Culture Committee is comprised of our executive team members and focuses on long-term strategies and initiatives to drive great impact through corporate social responsibility – from sourcing vendors to employee benefits and energy reduction, to name a few.
Were there any processes or procedures you had to change in order to become certified? How did this impact your business as a whole?
The process of becoming certified was less about what we were obligated to do and more about recommendations of what we could and should do that would be meaningful. We were looking for direction, and the certification process became our roadmap with a how-to-do manual. Within our company, certification had immediate impact. Most recently, the topic of employee benefits established that our commitment to being a good corporate citizen starts at home and internally with our team. It's been a huge step for us, and we are excited that being able to take care of our employees has made such a positive impact and has been met with such enthusiasm. Our team has grown increasingly aware of what it means to be a B Corp and shares in the daily culture to drive a stronger CSR program.
Were there any challenges you experienced while trying to become B Corp certified? If so, how did you handle them?
There's often a fine line between challenges and opportunities, and there are incredible opportunities for us. The most important one isn't unique to B Corp certification, but rather the actual concept of CSR as a whole – and that's employee engagement. Our entire team and company share the responsibility to drive greater impact and change, and we needed to make sure everyone understood the relevance of being a B corporation and our CSR initiatives. Engaging and energizing an entire company takes time, but it's so rewarding – and crucial to our success.
Clarke offered these two quotes from Dogeared executives as a examples of how becoming a B Corporation has resonated inside the company.
"For me, the opportunity to be involved in such a significant cultural change is potentially one of the most fulfilling in my career. I come from a generation and a background of providing return on investment simply for return's sake. But being involved in a business model and platform that looks beyond the short term, and into the long term for changing not just Dogeared, but how the future generation will judge success - is incredibly exciting." -- Garr Larson, Managing Director, Dogeared
"Becoming a B Corp has helped shape and define our business practices and decisions with a more personal approach. It's about our employees, our customers, helping communities and playing a role in shaping the future. It impacts how we behave as a company to maximize the potential for greater good." -- Ashley Walkley, Director of Marketing, Dogeared
What benefits has the company experienced as a result of its B Corp status? Were there any unexpected or potential costs that were unforeseen?
Our best employees and many recent hires show up at our door because they want to be part of a values-led company like Dogeared. Internally our B Corp status gives our team a great sense of pride as well as accountability.
The biggest consumer-facing benefit of B Corp certification is offering a strong point of differentiation among our competitors and with our consumers. There is a lot of great jewelry out there, but for customers to know they're purchasing from a company that has values and operates responsibly gives us an incredible edge and unique positioning as a brand.
As far as costs, the benefits far outweigh the investment. It's virtually a non-issue for our company.
How do you see this trend impacting the role or profession of corporate citizenship in the future?
The growth of the B Corps community, and increasing external awareness of what that means, has been incredible. There are now over 830 certified B Corps in 60 industries and 27 countries. Over 10,000 businesses are using the B Impact Assessment as a starting point to measure and manage their performance. This number has doubled since we were certified two years ago. Most states now recognize or have plans to recognize B Corps as a form of incorporation. Internationally, it's so exciting to see so many countries wanting to mirror and adopt B Corp practices. The foundation is in place for companies to use the power of business to affect necessary change in our communities and around the world.
How has being a member of the Boston College Center for Corporate Citiznehsip (BCCCC) added to or helped the company maintain its status as a B Corp?
Having access to BCCCC's extensive amount of data, research and information has been incredibly beneficial in establishing our positive company culture and gaining CSR buy-in with management and staff.
The Media Monitor sent by BCCCC contains relevant current articles that we share with our management team on a regular basis. Our company is significantly smaller than the businesses we connect with at BCCCC events – however, learning about their CSR best practices and solutions has been incredibly helpful for us in implementing our own initiatives.
As a B Corp, we are required to consistently improve our responsibility efforts and our affiliation with BCCCC not only insures this happens, but makes it much easier.
We are very proud of our affiliations with the communities of B Corp and BCCCC. Attending events and programs by both has left me feeling inspired to do more for our company, the movement, our teams and using business to effect positive change in the world. I see both organizations working closely together and continuing to benefit one another.
Do you have any advice or best practices that you would like to share with our members?
The B Lab website offers a free assessment - take it! Knowledge is power. Having a baseline to start the process with is empowering to drive greater CSR initiatives and understanding where your company fits on the spectrum. It's a great first step in building a plan of action.