Natixis Global Asset Management sharpens corporate citizenship focus for greater impact
Wed Aug 14 07:34:16 EDT 2013

The definition of what it means to be a good corporate citizen has evolved over the years. It varies according to a company's resources, giving priorities, corporate culture, and even with time. Natixis Global Asset Management (NGAM) underwent a period of internal reflection as it sought to develop a more strategic corporate citizenship program that produced greater impact on the local community.
John Hailer, President & CEO of the Americas and Asia, drew upon his long history of volunteerism and community involvement to develop ways to get employees engaged in the community. Together with his team, Hailer identified key areas that are often overlooked in terms of community giving. NGAM brought community involvement back to the basics and focused on supporting programs geared to address fundamental social services, including: health care, housing, education and mentoring. In partnership with 10 local nonprofit organizations that have a strong reputation for delivering these services, NGAM has developed a new strategic corporate citizenship program focused on the individual or family that slips through the cracks in society.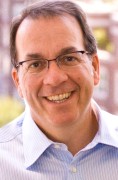 Recently, NGAM was recognized for its efforts in building sustainable partnerships with nonprofit organizations throughout the Boston area by the Boston Business Journal. In addition to providing NGAM with an outlet to be a better corporate citizen, its corporate philanthropy program engages employees in volunteerism and creates a dialogue around developing better opportunities for communities in need. To provide some insights into the program's development over time and its impact on NGAM's overall responsibility goals, Hailer recently shared his perspective on this transformation.
What prompted NGAM to redesign its corporate philanthropy program? What departments were involved in the process?
In 2011, we established a more strategic corporate philanthropy program with the goal of better focusing our efforts and making community engagement and charitable work an integral part of our overall corporate culture. Our goal was to create a philanthropic model that engages and collaborates with the nonprofits to ensure the company's efforts are well aligned with the goals of the nonprofit and are maximized to generate the strongest results possible.
Like every organization, we have limited resources so we needed to come up with the best use of our people, time and money. It's a team approach that enables us to understand the nonprofits' strategies, goals and objectives. This effort was led by senior executives and leaders from the human resources division, who all played a critical role in creating a successful model that has received overwhelming support and engagement at all levels of the company.
NGAM's current nonprofit partners:
The Home for Little Wanderers
St. Francis House
Elizabeth Stone House
Boston Medical Center
Community Work Services
Ellis Memorial and Eldredge House
Pine Street Inn
Strong Women, Strong Girls
United Way of Massachusetts Bay and Merrimack Valley
Winthrop School
How are company leaders paired with nonprofit partners and what is the extent of this relationship? What resources does NGAM provide for its nonprofit partners?
The program partners a dedicated team of NGAM employees, who have volunteered based on their interest in a particular nonprofit, with each nonprofit partner. A member of the executive committee serves as the leader for each team. The teams are fully integrated with the nonprofit organization and they work collaboratively to provide strategic counsel, generate new ideas, find new efficiencies and maximize resources. In addition, leaders from NGAM and each nonprofit organization maintain ongoing communication and meet quarterly to review progress, discuss updates and share new ideas so that both the nonprofit and the employee receive the maximum benefit from the partnership.
While financial support is part of the program, emphasis is placed on employee engagement, corporate resources and involvement from our vendor partners, who often don't have programs of their own, but are eager to support our efforts.
Overall we provide each of the nonprofits with multiple resources, including:
Financial contributions to meet the nonprofits specific and defined needs
Employee contributions
In-kind donations
Employee expertise, resources and networks
Employee volunteer hours – this figure has been doubled over the past year from 8 hours to 16 hours per employee annually
Nonprofits are also invited to participate in our internal training programs on a wide range of topics, including leadership, technology and others.
NGAM was strategic in the selection of its nonprofit partners. How has this enhanced its partners' ability to achieve their missions? Do the nonprofit partners interact with one another, collaborate and/or share resources?
From the outset we sought to identify nonprofits that fulfill a direct social need in the community and also have a clear mission and identified objectives. Through the strategic collaboration process, our teams are able to learn first-hand what the nonprofits want from the partnership and respond directly to those requests. By creating an open and engaged dialogue, the teams have been able to provide the kind of direct and specific support that these organizations need from their corporate partners. The company is then able to align its goals with those of its partners.
In 2012, we partnered with the Massachusetts Nonprofit Network (MNN) on a survey of more than 100 social service organizations. Many of the nonprofits indicated that their most effective partnerships were with corporations that took the time to learn about the organization they were supporting and understand the significance of its mission. Many also reported that more corporations are expressing a desire to take an active role in the work of their nonprofit partners. Businesses are demanding "accountability" on the part of the nonprofits and evidence of positive outcomes that result from their work. We hold annual and quarterly meetings with our nonprofit partners and this has been critical to the success of the program.
Each year we invite all of the nonprofit partners to attend a one day strategy session with their NGAM team members to create a strategic plan for the year. This is then followed by a reception during which all of the employees and nonprofit partners are able to meet, interact and share ideas and best practices. We also host forums for the nonprofit CEOs who come together to discuss common obstacles and share best practices.
How do you define and measure success? Do you track the performance of your nonprofit partners?
Through our annual strategic planning process, the nonprofit and employee teams outline a series of goals and objectives to be achieved over the course of the year. These goals are revisited and reviewed during the quarterly progress meetings, which helps to ensure that teams and nonprofits remain on target. We donated nearly $1.8M last year. Employees donated an additional $330,000, and employee volunteer hours exceeded 2,700 hours.
The overall success of this program is measured not only by the impact on the nonprofits themselves, but also on our employees. During the past two years since the new model was introduced, employee satisfaction and retention has increased, employee philanthropy participation has jumped from 17 to 74 percent, and employee giving is up 34 percent.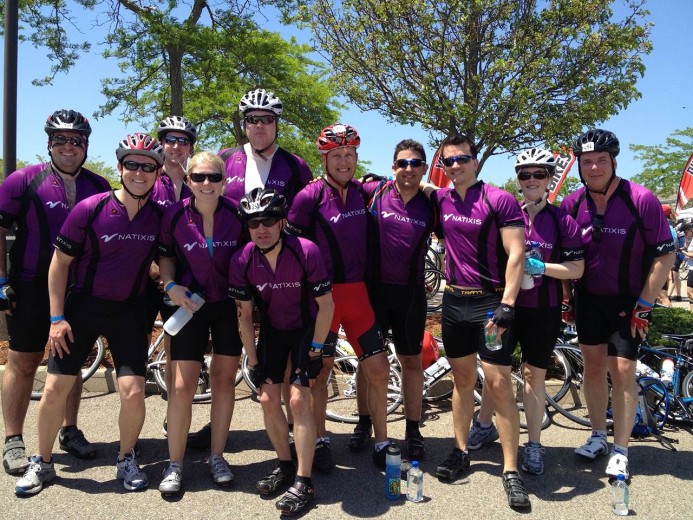 How has narrowing the scope of the corporate philanthropy program enabled NGAM to increase its impact on the community? How has this new integrated model promoted higher levels of employee engagement and giving?
Many of our nonprofit partners focus on social services organizations that play a vital role in enhancing the quality of life in Boston, but are often overlooked when it comes to funding and support. According to our study with MNN, almost 75 percent of organizations surveyed believe it is more difficult for nonprofits that focus on core social services to gain corporate support for their organization.
By focusing on social services, the philanthropy program is fulfilling a critical need in the community. It also allows our employees to be more strategic and better serve these organizations – many of whom have played an integral role in the city for more than 100 years – and collectively improve the lives of hundreds of thousands of individuals each year.
Having a limited number of long-term partnerships is key to this program's success. Employees can truly collaborate and concentrate their resources on a limited number of partners, thereby maximizing the impact of their work. This is a huge morale booster. When employees can lend their time and skills to a particular cause that resonates with them, they feel like they are adding value to society through sustainable community service. This is the motivator that we are after.
Can you describe any challenges you have faced in restructuring the corporate philanthropy program? How have you been able to overcome them?
There are always challenges when it comes to identifying partners and directing limited resources. Boston is a community with so many worthy nonprofits, particularly in the social services sector, and each of them deserves our support and thanks. Although identifying nonprofit partners has been a very difficult challenge, it has also guided the company to focus this particular program on one specific sector of nonprofits and that is social services.
Do you have any best practices or lessons learned that you would like to share with our members?
First, our model – which pairs dedicated teams of employees with each nonprofit – really works to build engagement, interest and investment. We've found that our employees are thinking more creatively about how they and our organization as a whole can best serve our nonprofit partners. The development of our current corporate philanthropy program was really a combination of top-down and bottom-up pressures. It would never have worked without the enthusiasm and support at a grassroots level. Through this integrated approach to corporate citizenship, senior executives have the opportunity to sit with junior associates and work together to address an issue plaguing their assigned nonprofit partner. It creates an environment in which people feel free to exchange their ideas and knowledge, bond over social issues and communicate strategic solutions to ongoing problems.
Second, we've heard from our nonprofit partners that they appreciate the opportunity to share with us what they need in terms of financial resources, volunteers and in-kind donations. Often with more traditional modes of corporate philanthropy, the business reaches out and says, "Here is what we can give." We've learned that while organizations are grateful for any support, these resources can often be more effectively utilized through additional conversations.